Hi everyone!!
I have a Mavala polish to share with you that I picked up on sale a while back for $3.  Samoa is a very sheer salmon shimmer.  I didn't expect it to be as sheer as it was, there was VNL even after three coats.  It applied really well and dried very quickly to a pearl finish, but with some visible brush strokes.  I used no base or top coat for these swatches.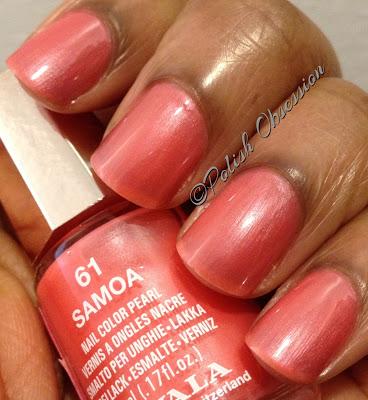 Artificial Light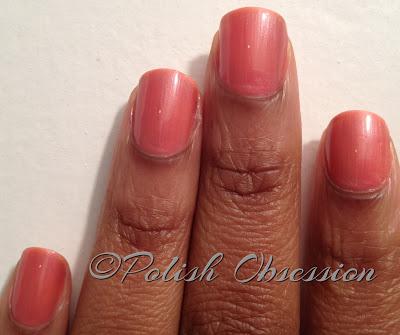 Artificial Light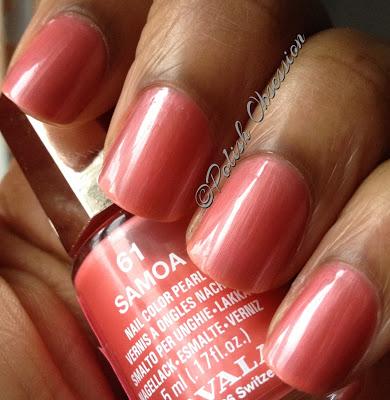 Natural Light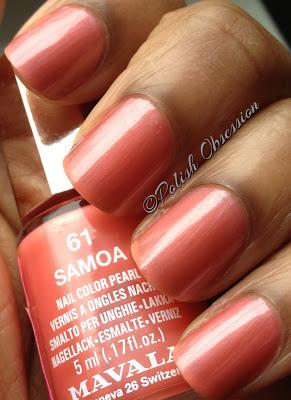 Natural Light
I think this is a really pretty, girly color.  I just wish it was more pigmented.  I decided to add OPI Rainbow Connection to make it more interesting ;0).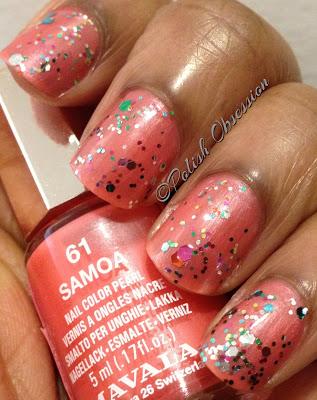 Artificial Light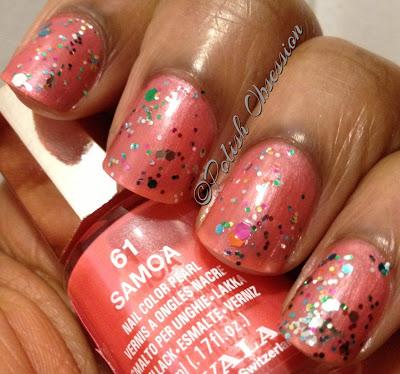 Artificial Light
I really liked the combo with Rainbow Connection.  It made it much more fun and the VNL no longer bothered me.
What do you guys think of Samoa?  Would you wear something so sheer on its own?