Garrick Ohlsson, Louis Lortie, Maria João Pires to step in at Carnegie Hall.
by
Paul Pelkonen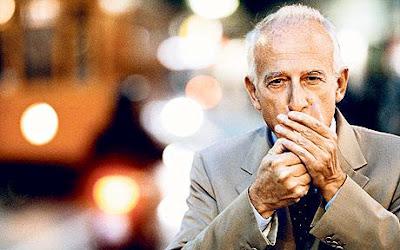 Maurizio Pollini lights up in London.
 Perhaps he heard about Mayor Bloomberg's smoking ban?
Breaking news from the Carnegie Hall press office: Italian virtuoso pianist Maurizio Pollini has been forced to cancel all of his planned spring appearances due to illness. This includes both recitals at Carnegie Hall, and a series of May concerts in New York and Philadelphia with the Philadelphia Orchestra.
This is the second year in a row that Mr. Pollini has been forced to cancel his U.S. obligations. A similar announcement appeared in the 
New York Times
 in March of last year. A set of concerts with the Philadelphia Orchestra has also been nixed.
Mr. Pollini will be replaced for the April 29 concert by American soloist Garrick Ohlsson, who has agreed to do an all-Liszt recital at the Sunday afternoon concert. This will be the second such program by Mr. Ohlsson in New York this year. A review of 
the artist's  January recital at the 92nd St. Y
 is here on 
Superconductor.
For the May 6 performance, Canadian pianist Louis Lortie will play two sonatas by Beethoven (the
Waldstein
and
Les Adieux
) and a selection of Chopin.
At the May 18 concert at Carnegie Hall, Mr. Pollini's substitute will be the award-winning Portuguese pianist Maria João Pires. Ms. Pires will play the Second Chopin Piano Concerto, accompanied by Charles Dutoit and the Philadelphia Orchestra. This concert is part of an ongoing celebration of Mr. Dutoit's tenure with the Philadelphia Orchestra. He is stepping down at the end of this season to make way for incoming music director Yannick Nézet-Séguin.