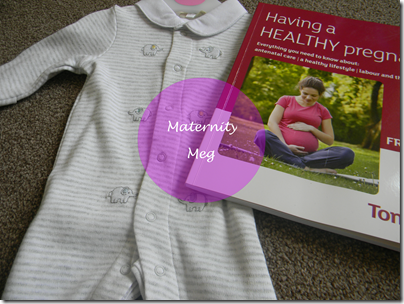 Today is a little bit of a wishlist, I've spent a lot of time looking at Moses baskets in the past few weeks, so I'm going to share with you my favorite ones.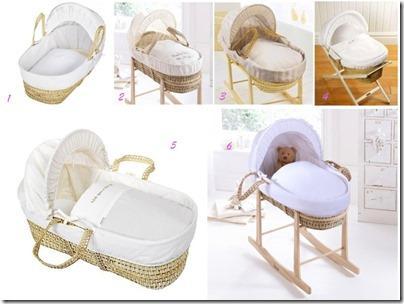 1/2/3/4/5/6
1. John Lewis Waffle Moses Basket £35 – I originally chose this one as my 'cheap' Moses basket, basically it'd be the one I end up getting if I spend too much else where. However, there are plenty of other places with similar Moses baskets around the same price, I know that John Lewis is a store I can trust when it comes to buying things for Nemo. It's not pretty and doesn't have a cute design, but will do the job I need for a couple of months.
2. Clair De Lune My Toys Moses Basket £89.95 – I like the design of the toys, there's a little bear, and a giraffe which look so cute! It's definitely at the top end of my budget, and possibly a little too expensive but if I have the money then I would like to buy it.
3. Clair De Lune Palm Moses Basket – Butterscotch £38.95 – I'm not overly keen on the butterscotch color of this Moses Basket, I much prefer white and cream. However it does come with a stand which makes it a complete bargain. I probably would be much more tempted if it was available in cream or white. 
4. Mamas and Papas White Moses Basket £59.95 – I love the super cute bunny design, it's very simple and suits either a boy or a girl. It isn't super frilly and doesn't have a complicated design. I think this is one of the two which I probably will end up purchasing, Mamas and Papas is a brand I know and which is well known for its baby products.
5. Clair De Lune Wish Upon A Star Moses Basket £49 – Another one from John Lewis, I just think the line 'Wish Upon a Star' is perfect. I love that it will go with any theme I choose and will also fit in with my bedroom. It is one of the Moses baskets which I am most likely to purchase, the price is reasonable, and it is probably my favorite Moses basket I've seen.
6. 4Baby White Waffle Moses Basket £43.95 – You can purchase this Moses Basket as basket only for £28.95 or add the stand for an extra £15. It's just plain white, and quite basic like the first basket from John Lewis but when you compare prices this one is just an extra £9 and comes with a stand working out to be better value. I'm just a little unsure about buying from a website which I haven't heard much about, if you've used Online4Baby.com please let me know!
I've been looking for unisex Moses baskets, as I don't know what sex Nemo is, and I also want a Moses basket which is simple without too much color or a pattern on it. Most Moses baskets require you to buy the stand separately, though I have found a couple which come with stands. I have noticed a lot of stands going for cheap on eBay and also in the Facebook buy and sell groups, usually for around £5. I am a little worried that going too cheap could mean compromising on quality, and I want Nemo to be comfortable when sleeping which is why I'll probably be going for aMoses basket around the £50 -£60 mark.
Which Moses basket is your favourite?
Meg x