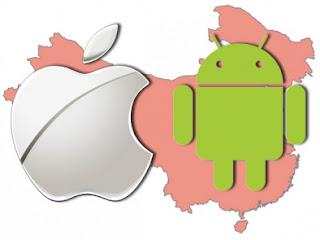 Based on reports from a firm located in Beijing, namely Analysys International, the share of Android in China grew more than doubled in 2011. 

In 2010, Android has its share of 33.6% at the end of 2011 while its share to 68.4%. This figure is well above the share of other mobile platforms. Symbian is ranked second with 18.7% while 5.7% share of IOS master. Windows Phone was in fourth place with a share of 1.2% while the BlackBerry is only 0.1%. Android popular in China because it is more affordable than the iPhone handset. 

MotleyFool.com site that engages in investment explains that Google is taking advantage of the existence of such low-cost handsets from Samsung, HTC, and Huawei. 

High prices lead to Apple's iPhone is hard to target the medium class market and lower classes, according to the Fool.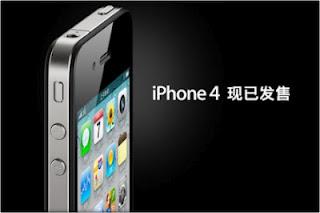 Another factor that makes the new iPhone less attractive is the concept mianzi. 

Mianzi means reputation or face, which sees the iPhone as a status symbol that increases a person's reputation.

However, because the iPhone 4S looks the same as the iPhone 4, it was thought the new product will not increase the authority so that people are not eager to replace the iPhone 4 to iPhone 4S.

source

regards,

hpmurah2u

latest info of mobile price and get your own mobile right now