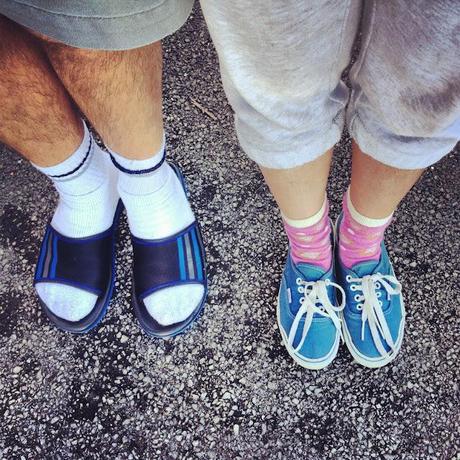 Like Father Like Daughter. Instagram Photo.
I have to say I feel 10 times better after posting my
last post
. It brought a lot to the surface and has had thinking about things a lot but it has done me good and I do now feel I can go on blogging more confidently now. I would like to say how overwhelmed I was by the response I had off people, All your kind words mean more than I could ever explain. It really hit home that people do care, and that there is always some out there with a big heart ready to listen.
It makes you realize how tight our blogging community is, A lot of people who'd contacted me I'd never met before, but were offering advice, an open ear if I needed to talk, sending love and kind wishes... And to me that's just beyond loveliest thing ever! Really did put a smile on my face and I honestly can't explain how much I appreciate it.
I'm going on holiday on Wednesday; I'm so excited! I'm going to Magaluf with the girls. ooohh the pool and the sun!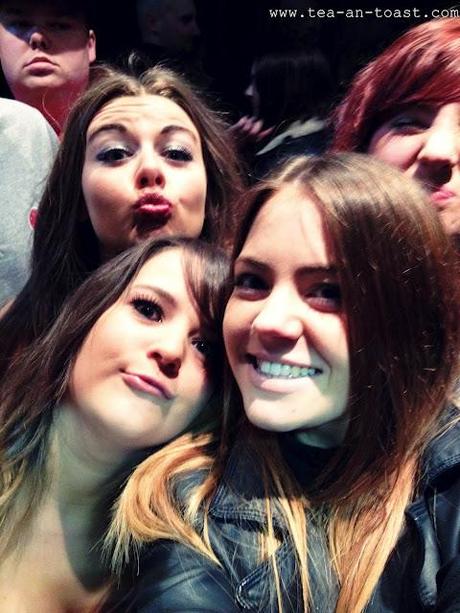 These are the girls I'm going with, Siobhan, Amy and Emma! Expect to see plenty of hilarious photo's and read drunken tales when I get back. I can't wait to be sitting my the pool with a cocktail in hand. In other news our

Annabel

has moved to London and I'm already missing her like CRAZY!!! I'm already planning my adventure to see her when I get from holiday! Hopefully if she approves, we could do a vlog of our days together? That would be a hoot! :)
To finish up I want to say another

MASSIVE

thank you to everyone for their tweets and comments. Really does mean an awful lot <3 font="font">