Even the most formal gentlemen likes to kick back sometimes – and when that involved trading the brogues for the basics, you can bet that sneakers are always a wise choice. Now, I'm not advocating that you throw caution to the wind and bust out your New Balances for anything besides a good work out; rather, on this Masculine Monday, Raymond Lee Jewelers is highlighting some of Mr. Porter.com's excellent designer sneaker collection. Whether you're traditional or avant-garde when it comes to footwear, there's a high end choice to satisfy your needs.
 Converse John Varvatos Double Zip Sneakers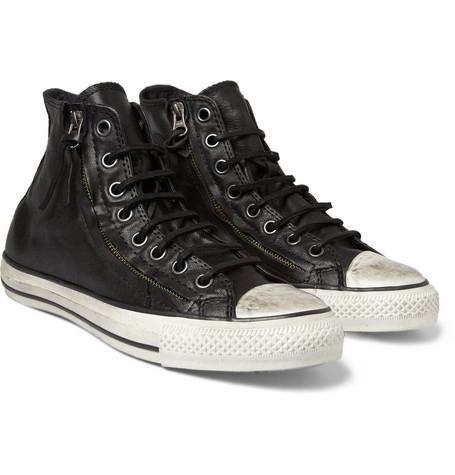 via Mr. Porter
These double zippered leather and rubber Converse kicks by John Varvatos are street smart, bad-ass, and distinguished enough to keep even the most casual outfit sartorially on point. The high tops are the perfect fit for your darkest denim and favorite band shirt – bonus points if it's vintage.
Common Projects Washed Leather Chukka Boots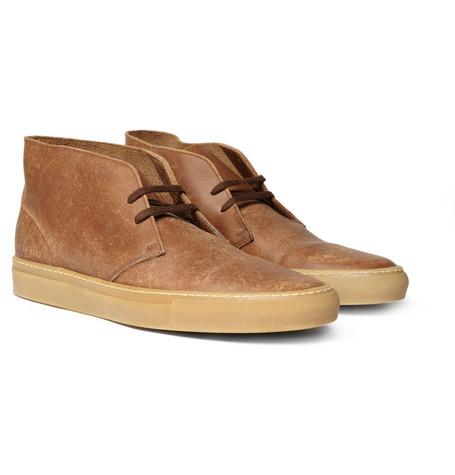 via Mr. Porter
How could a polo-inspired sneaker ever lead you astray? And by astray I mean "toward poor footwear choices." Common Projects eliminates that possibility with these already-worn-looking (so you don't have to dirty 'em up before you wear them the first time) washed leather chukkas.
 Bottega Veneta Leather Intrecciato Woven Sneakers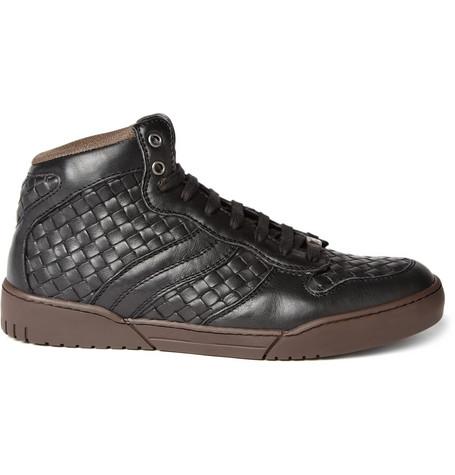 via Mr. Porter
These Bottega Veneta sneakers are the ultimate blend between street style and sophistication. The classic sneaker form is elevated by the immediately recognizable intrecciato weave that's Bottega's signature.
Raf Simons Leather High Top Astronaut Sneakers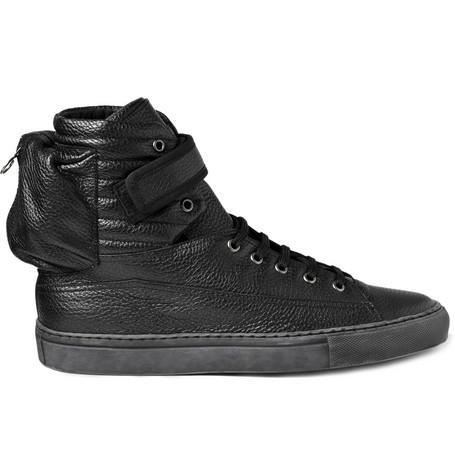 via Mr. Porter
The Astronaut sneaker by Belgian designer Raf Simons represents everything Simons is known for – homages to street wear (often baggy and slightly grungy) but with an exquisite attention to detail. RLJ digs the classic high top paired with luxe details and surprising, thoughtful touches like the zippered pocket on the back.
Common Projects Premium Achilles Leather Sneakers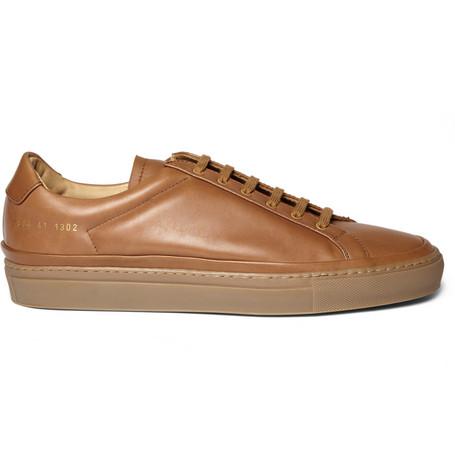 via Mr. Porter
Constructed with Nappa leather uppers and liners, these classic shoes are understated, yet rich looking. The Achilles – Common Projects first model and perennial favorite, is the ideal sneaker.
Of course, the best way to stay tailored when losing the tie and loosening up is to pay attention to details – it's the little things that count. The finishing touch to a casual look is undoubtedly a fine watch. A luxury timepiece like a Rolex, Cartier, Audemars Piquet, or Patek Phillipe is always a great place to start, and Raymond Lee Jewelers always has a great selection of the best watches.