Over at Valet Magazine, the new seasonal guide for "Reminders on when to buy, what to do and why"had us excited for some serious outerwear sales at our favorite men's fashion retailers. We scoped out Mr. Porter and Park & Bond for some of the best deals on designer men's outerwear this month. Check out or favorite below, in addition to the perfect watch for any jacket, the Breitling Chronograph with Two Tone Bullet Bracelet.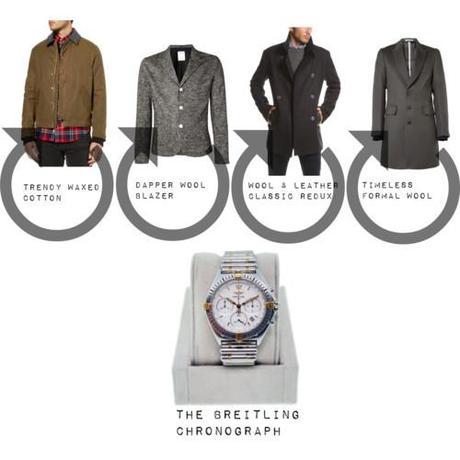 Masculine Monday: January's Coat Sales by
raymondleejewelers
on
polyvore.com





Liz for Raymond Lee Jewelers, South Florida's choice for luxury watches,preowned watches, and watch repair.