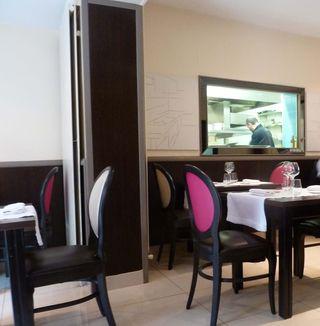 MaSa in Boulogne-Billancourt is a place I promised Colette and the French friend I've known the longest (43 years) we'd all go to.  The "menu" was much the same as a week ago with some minor revisions.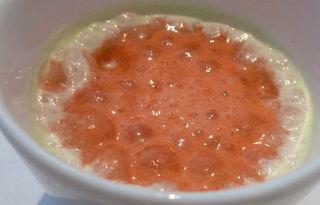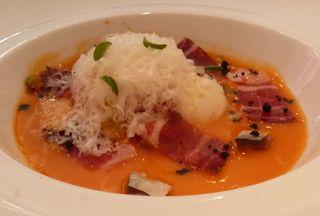 First-off came their great bread with zippy, zingy Olive Oil, followed by our firsts: ham and eggs (well, sort of) with shaved parmesan and the crab, asparagus, pomegranate seeds, grapefruit, avocado and yogurt yop.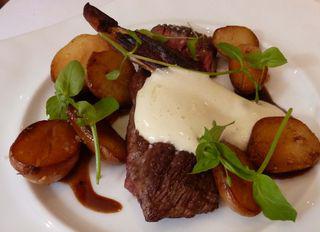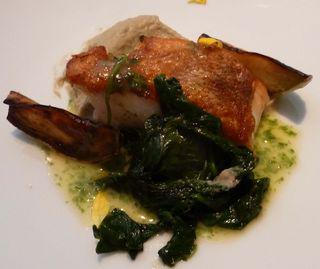 Then our old pal had the Black Angus beef with one sauce today and Colette and I had the rascasse with spinach and eggplant.  Now a word about the service.  First there were quite long waits between courses today which was not true a week ago and the wait-staff never surveyed the room to see us waving wildly to get a second bottle of wine or salt & pepper which Colette felt the rascasse lacked (an unawareness the staff told our friend was due to short-staffing).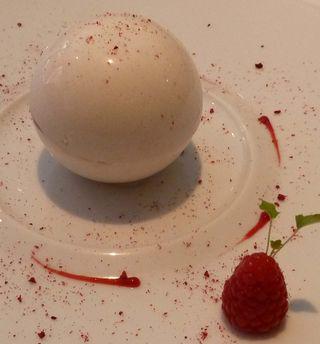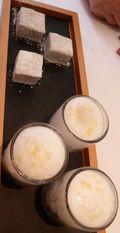 For dessert we all decided to share the macaroon sphere with raspberries which when topped off with sesame marshmallows and 3 non-alcoholic "majitos".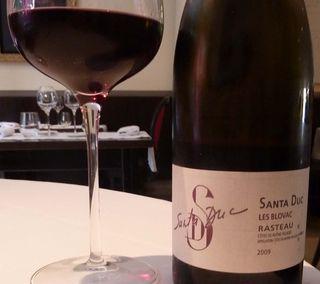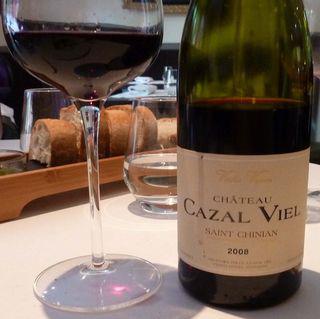 With two bottles of wine (Colette vetoed the first), no bottled water and 3 coffees our bill was 177.50 E or 118.32 E a couple.