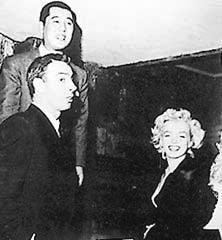 Image via Wikipedia
While recent discussion of late, great Hollywood beauties and their jewels has been dominated by Elizabeth Taylor and her Christie's auction, a new bombshell's bauble is up for sale.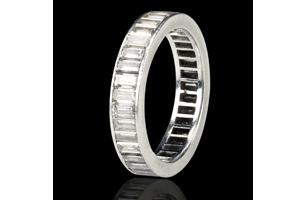 via National Jeweler
Marilyn Monroe's wedding band from her marriage to Joe DiMaggio is set to sell as part of the "Icons of Hollywood" auction taking place in Calabasas, California this December.
Monroe and DiMaggio, who married in 1954 in a San Francisco civil ceremony, split shortly afterwards, but the wedding band that Marilyn wore remains.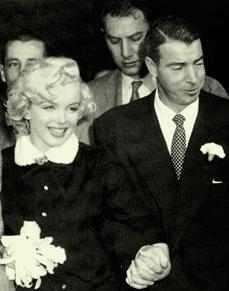 via SFMuseum.org
The band is a platinum eternity band set with 35-baguettes missing one stone, and is being auctioned by Profiles in History, which, according to National Jeweler, is "a dealer in autographs, letters, documents, vintage signed photographs and manuscripts, and the largest auctioneer of Hollywood Memorabilia."
The ring is estimated to fetch anywhere from $300,000 to $500,000 during the auction Decmeber 15th- 17th.
Liz for Raymond Lee Jewelers, your source for jewelry news and jewelry industry updates.