Life is back to normal, for at least two days.  My Doctoral Recital was a couple of weeks ago, and I will be posting more about that next week, hopefully with recordings.  Now that the opera is finished, I enjoyed a nice evening with some of my family and after they left, my wife and I opened a bottle of wine and watched the Discovery Channel's new show "Frozen Planet".  It's pretty incredible by the way.
Tomorrow, I have the honor of singing the Star Spangled Banner at the National Championship game of the NAIA Men's Division I tournament. If you read this and want to go, let me know. I have an extra guest pass!  The game will be played tomorrow (Tuesday) at 8pm at Municipal Auditorium featuring the winners of Shorter vs. Concordia and Oklahoma Baptist vs. Mountain State.  Those games are played tonight.  As a side note, Kansas City's Municipal Auditorium has hosted more NCAA final fours than any other site - 9.  Second is Madison Square Garden with 7.
Then on Wednesday, I'm off to Chicago.  I will be competing in the NATSAA (National Association of Teachers of Singing Artist Awards) District and Regional Finals.  It is a prestigious competition, but it is incredibly difficult for several reasons.  
1.) All the singers are ridiculously good  
2.) Men must compete against Women
3.) We must submit a horrendously specific conglomeration of songs:
1 Operatic Aria1 Aria from a mass, oratorio, requiem, or cantata3 American, Canadian, or British art songs in English2 songs or arias but no more than 2 arias that were composed before 18002 German Lieder or French Melodies2 National art songs that are not German, French, American, Canadian, or BritishAND an additional 3 songs or arias that fit within any of the previous four categoriesAND 1 of these must have been written after 1950, and it cannot be an arrangement of a folk song
So, I have a collection of 14 songs - an entire recital of music (memorized of course).  If I were to sing the entirety of it, it would take me about an hour.  But in this competition, we are given 15 minutes, and the judges keep selecting songs that they would like to hear until I run out of time.  Only one person from our region of several states advances to the finals.
In case this is new - art songs are classically sung songs that aren't a part of a larger work (like an opera).  If they are from a larger classical work like an opera or an oratorio, they are generally called arias.  There are exceptions, but musical theater (broadway tunes) aren't a part of this competition.  Needless to say, in the world of "cultivated music", this is one of the biggest competitions.
By far the most annoying part of it all isn't the memorizing, but finding original scores for everything.  Even if it is something 400 years old and it is in public domain, you can't simply print it off.  All this means is that instead of fitting everything in a small black folder, I have to carry around a red Radio Flyer wagon with fifty pounds of music instead.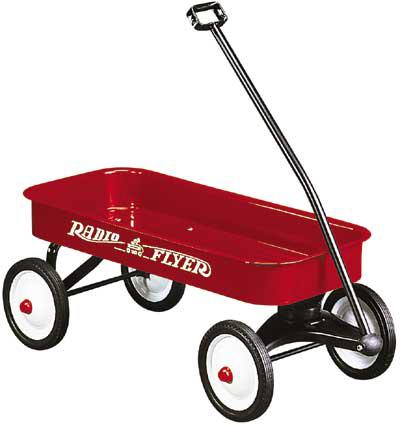 This brings me to an exciting topic.  It is almost April!  That means that it is almost time to begin one of my most disturbing and most ridiculed parts of my blog.  In April, I start looking at the upcoming opera season, since most companies are winding down for the summer.  I get really excited about World Premieres and rate them from worst (2 Susan Boyles) to best (2 Pavarottis).  I get excited about it just as most get excited about movie trailers.
Of course, there are certain types of movies that you would always love to see, and then there are the chick flicks that are just a waste of time.  So too is the world of opera.  There are some concepts that I flat out love, and then there are some that don't get me excited at all.  That doesn't mean they're not good - chick flicks regularly win at the Golden Globes (not the Oscars though) - it just means that I get to post some funny pictures of Susan Boyle.
But the big story this year is all about Mary Magdalene.  Two of the most famous composers on earth are producing pieces in a war of Marys (Maries?).
John Adams' Oratorio "The Gospel According to the Other Mary" being premiered by Gustavo Dudamel and the LA Phil VS. Mark Adamo's "The Gospel of Mary Magdalene" being premiered by San Francisco Opera
I'll be tackling that Goliath in a couple of weeks, but until then, here's a short video on what the Gospel of Mary Magdalene is: