Growing up
     If you say Mary-Kate & Ashley to people, most people usually know who they are, even if they say, "Aren't they those pretty twins?", but they are so much more than that. Two talented, creative, driven and not to mention beautiful young ladies have come a very long way from their Michelle Tanner days.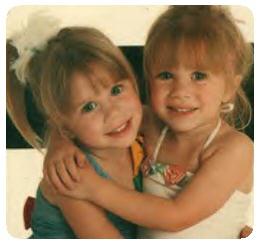 Mary-Kate & Ashley's first role was at just nine months old where they shared the role of Michelle Tanner in the US sitcom Full House. They both played that role from 1987-1995. They then went on to filming It takes two TV series, numerous direct-to-film movies including Winning London, Passport to Paris and New York Minute and another TV series, So Little Time. At the age of just 18 years old, they found their business shoes and they both became co-presidents of Dualstar, the company that produced all their previous TV series and movies. Not forgetting their two huge book series that came out, Two of a kind and So Little Time. Talk about strong and determined young women!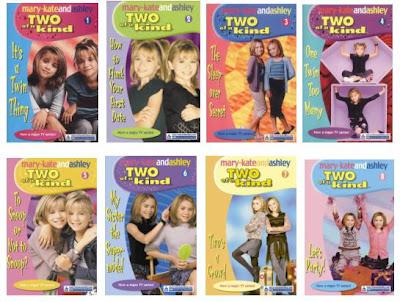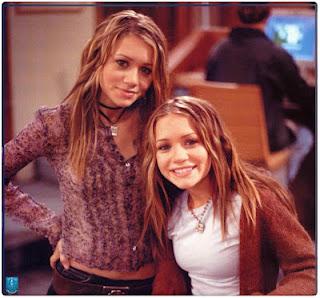 So Little Time shot.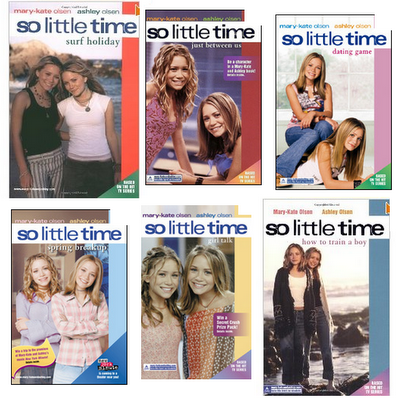 Now, I'm not going to go into any of Mary-Kate & Ashley's "troubled" as some might say past as this is not what this post is about. I honestly couldn't care less about their private life, I am just interested in the life that they want to share with us. This post is about the life of two girls that I have adored ever since I saw my friends DVD collection at 14. I was so sad to hear that they were giving up acting. Ashley decided after their last film together, New York Minute and Mary-Kate went onto to other roles such as Tara Lindman in Weeds but they have moved onto bigger things. Let's talk Fashion      I don't know about you but I buy most of my magazines just to look at how I can dress like a certain celebrity. I also get extra interested when there are pictures in the best dressed sections of celebrities that I idolize. Over the years, Mary-Kate & Ashley's fashion style has gone from cute and girly to funky, quirky boho vintage. Some adore their style, other's find it distasteful. Now honestly, I don't love every single item of clothing that they wear, but the majority I think are beautiful and perfectly styled.      Their interest and dedication in fashion is crazy. The Olsen's have their own 4-14 year old clothing line in Wal-marts calledMary-Kate & Ashley: Real fashion for real girls, however I don't actually know if this is still available. They also had their own make-up line and curling tongs which I used to use religiously to try and get their hair style in So Little Time.      In 2006, they became the faces of upscale fashion line Badgley Mischka.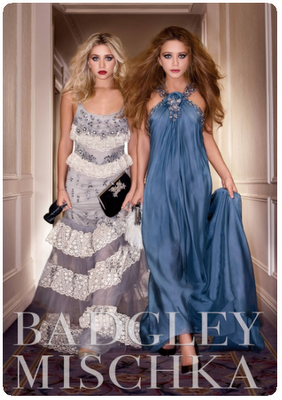 They have now launched their own couture fashion line called The Row. In 2007 they launched another clothing line of contemporary pieces called Elizabeth & James. They also released a clothing range at J.C Penny's called OlsenBoye and have an online site called StyleMint      In 2008, they released a book, Influence which is all about fashion, their influences and styles and interviews with the people they look up to in the fashion world. I have it and it's an incredible book.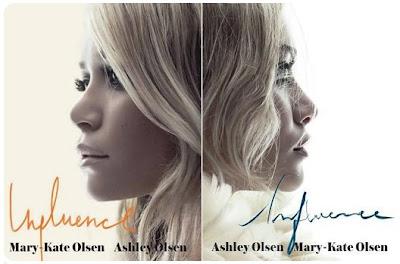 Mary-Kate & Ashley are mostly on the best dressed pages I magazines, and sometimes they are on the worst dressed, but either way, it's their own personal style and their own pieces and it suits them. It might not be to everyone's taste but that doesn't matter to them. That's one of the things I love about them, they don't care what people think.      The lucky girls are front row at many fashion shows, and as always, looking stunning.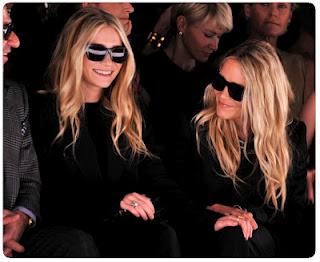 J.Mendel - Mercedes Benz Fashion Week Fall 2012 Two lovely sisters who, no matter what are there for each other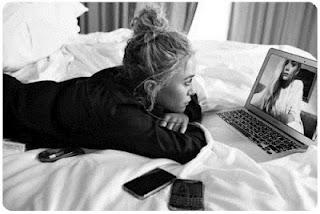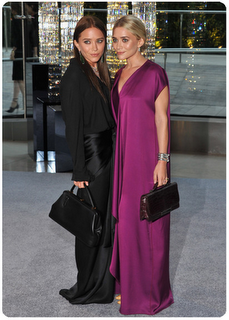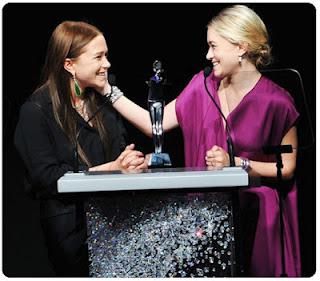 CFDA Fashion Awards 2012      I didn't really know where I was going with this post, I just knew I wanted to do a special post just on them because I think they are so talented and I would be so honoured to meet them. Growing up, I always wanted to be like them, I would try and copy their hair styles, their clothes. I'd even written in one of my childhood diaries as one of my New Year's resolutions, and I quote, "Watch more So Little Time to be more confident like Mary-Kate & Ashley". Although my most favorite person in the celebrity world is Taylor Swift, these two are close by. They seem so caring and passionate about what they do, and one day I will own a piece from The Row or Elizabeth & James.       And finally, when I was younger, I always said if I visited L.A no matter how old I was I would get a picture of their star, so here it is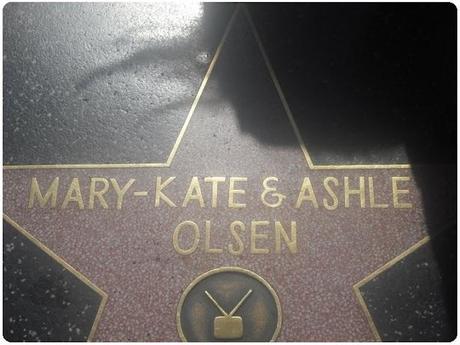 My own photograph of their Star from my USA holiday last summer. I had to fight pretty hard with 16 year old girls to actually get a snap. Their star was busier than Michael Jackson's the day I went!
     So there we have it, my different but rather enjoyable to write post on 

Mary-Kate & Ashley. I hope you enjoyed this and didn't get too bored reading it.
Who do you idolize and why? I'd love to hear from you.