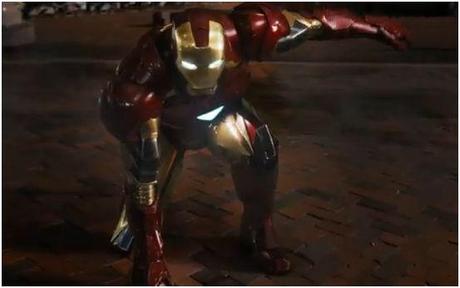 Marvel Studios has unveiled a new trailer for 'The Avengers'. The film is written and directed by Joss Whedon and is distributed by Walt Disney Pictures. 'The Avengers' is a superhero film based on the Marvel comic's superhero team of the same name. The film 'The Avengers' features Captain America (essayed by Chris Evans), Thor (essayed by Chris Hemsworth), Nick Fury (essayed by Samuel L. Jackson), Iron Man (essayed by Robert Downey Jr.), Bruce Banner(essayed by Mark Ruffalo), Black Widow (essayed by Scarlett Johansson) and Hawkeye (essayed by Jeremy Renner). The film takes aim at theatres on May 4th, 2012.
Watch the latest trailer for Joss Whedon's 'The Avengers'

Synopsis of the film:
When an unexpected enemy emerges who threatens global safety and security, Nick Fury, the director of the international peacekeeping agency known as S.H.I.E.L.D., finds himself in need of a team of superheros to pull the world back from the brink of disaster."Marvel's The Avengers" is based on the popular Marvel Comic book series.