What do you hope to capture within your wedding day photographs?
For Martin and Melanie, it was clearly the beauty in the connection they share within their family.  Not only the relationships between their parents and siblings, but most importantly the love they have for their two young daughters.
A week before their wedding they even went to the trouble to visit my office with their girls, just to make sure we were all acquainted.  Melanie wanted to make sure the girls would feel relaxed when I appeared come the wedding day.
Assessing the images from the day, it's clear that making sound introductions and establishing a good rapport with young children helps.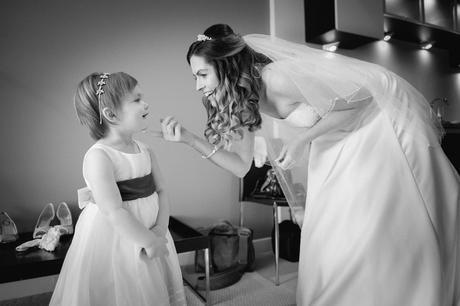 A Bride & Groom's children are naturally overwhelmed with such a big day.  So much excitement, all rolled into one big day – its enough to tire anyone.  That along with the possibilities of shyness or irritability can only complicate things further.
Thankfully their shyness melted away by our pre-wedding meeting and the picture opportunities continued to present time and again.  The girls performed their bridesmaid duties admirably and delivered all in the cuteness stakes!
Natural documentary style photography is all about acceptance.  The photographer (the observer), being given access to freely record, without undue influence.
It's something I often take for granted, as it works so effortlessly with most people.  Children however, being gentler spirits, often need more encouragement.  So noting this and giving that little bit extra can make the world of difference.
Melanie's call, was a wise one and a great reflection on her intuition as a mother.
Balancing and facilitating the best natural wedding photography along with wanting everyone's close connection to be captured well.
The pictures given forward, reflecting their young family's love for one another.
I hope you enjoy this brief taster from their Highcliffe Castle Wedding.  Looking forward to sharing more in the near future!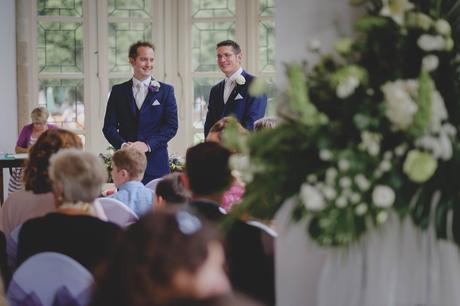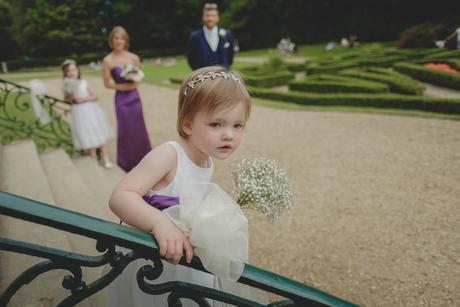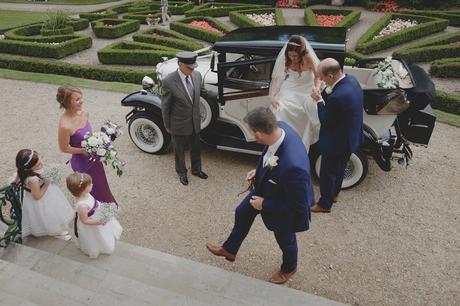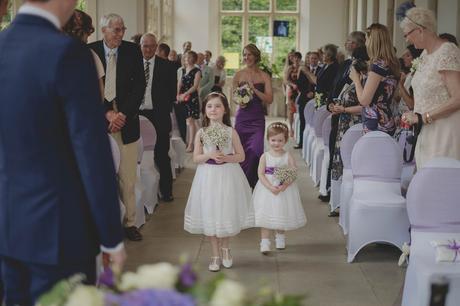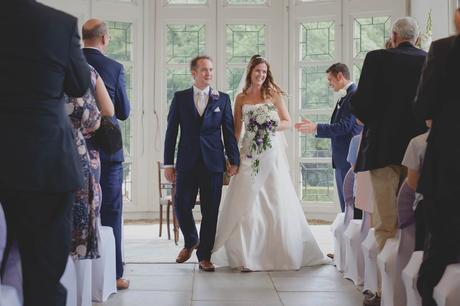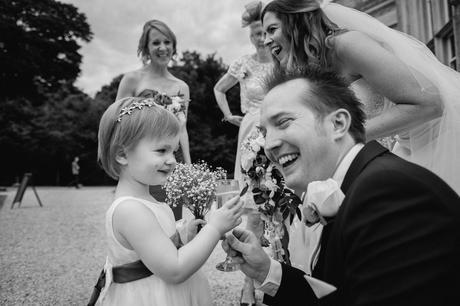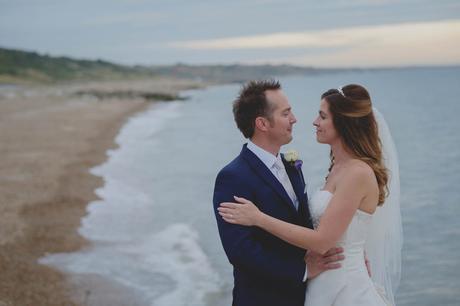 If you are planning your own wedding and like my style of photography, please don't hesitate to get in touch!
…more of our Dorset Wedding Venues
Related
About the author

Linus Moran
Hi I'm Linus, a Dorset Wedding Photographer offering Documentary Wedding Photography and portraiture throughout Southern England and the UK. I aim to capture your decisive moments unobtrusively as an observer, leaving you at ease to relax, have fun & enjoy your guests!
Related posts

Anna & Neil's East Close Hotel Wedding Preview
21/06/2016

Partyfields Wedding | Humanist Wedding Photography
07/06/2016

Beaulieu Abbey Church Wedding Photographers
17/05/2016

Moor Farm Wedding Preview
13/05/2016

Wedding photography, Albums and Memories – When life gets in the way!
03/05/2016

Dorchester Corn Exchange Wedding | Chez & Bre
01/04/2016