For some reason the marquise gets a bad rap. It's really not fair, because they're incredibly beautiful when done right. True, one with the wrong cut will get "the bow tie" effect, where the center of the diamond's facets look dark, like a black bow tie. But for the most part they're lovely. It's a very unique shape you don't see that often anymore (they were basically the cushion cuts of the 70's and 80's though) making it perfect for the bride who wants something different. They're also one of the shapes that appears larger than their carat weight, thanks to its elongated cut. And you know I'm a sucker for symmetry, so the matching points at either end seal the deal for me. But in case you still need some convincing, check these out.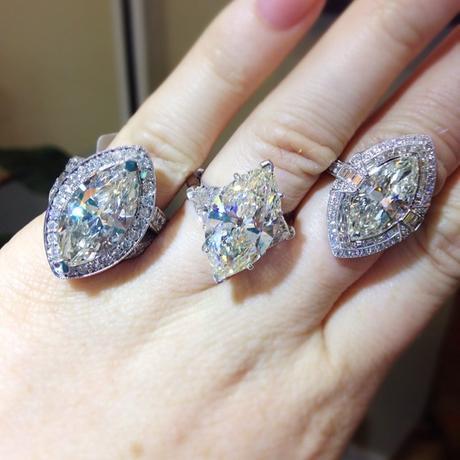 via @Raymondleejwlrs on Instagram
Three big marquise lovelies, two in art deco halo mountings, one set with trillion cut diamonds on either side.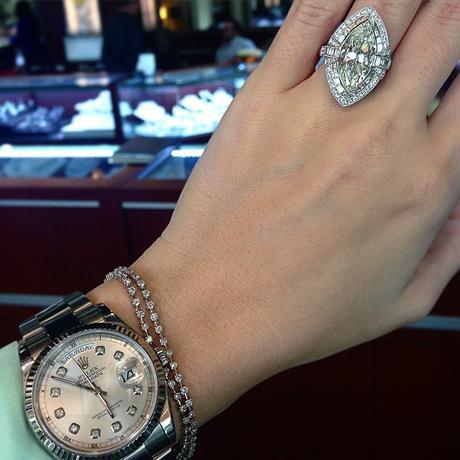 via @Raymondleejwlrs
A single shot of the index finger ring from the first shot. It's one of my favorites!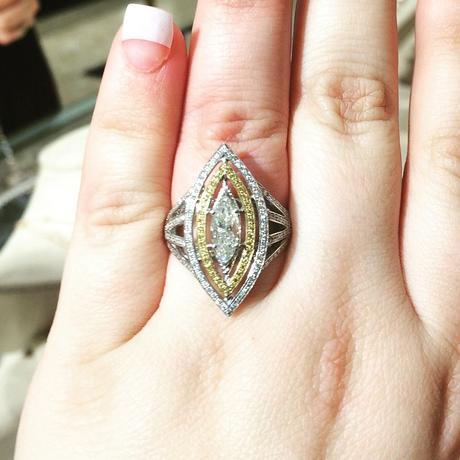 via @Justbeyondutopia
This marquise halo engagement ring is so unique! The double halo of channel set diamonds is spaced for a great effect, and the inner halo of fancy yellow diamonds adds punch to the ring and makes the center stone look brighter.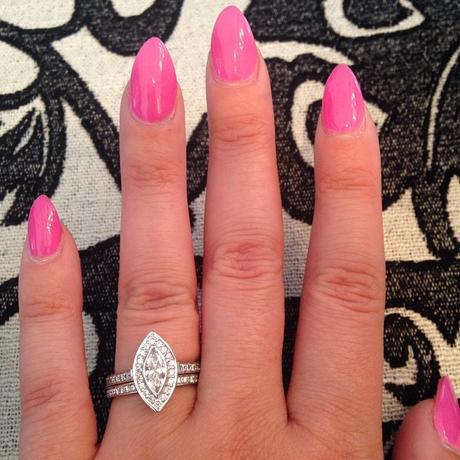 via @Robertflawless
This bezel set marquise also gets the halo treatment with a lovely channel set halo and stunning diamond band. The matching wedding ring makes this set so sweet.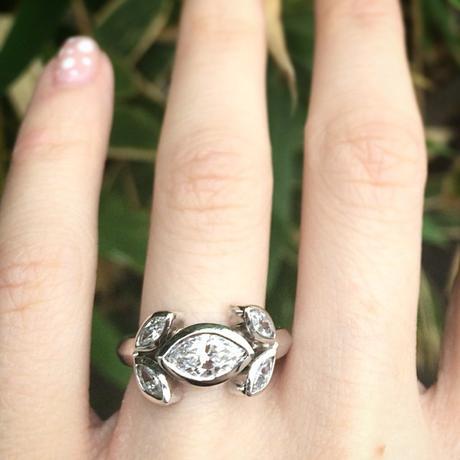 via @suzannefelsenjewelry
Finally, this gorgeous, organic engagement ring by Suzanne Felsen features a bevvy of marquise diamonds, with the main one in an east-west bezel setting and delicately balanced bezel set marquise "leaves" scattered around 18 karat white gold.