Not on the High Street dot com
Founded: 2006
Founders: Holly Tucker & Sophie Cornish
Inlinks: 70,222
Followers: 9,378 Listed: 194
Employees: +50
Partners: +1,800 Products: +35,000
Total Sales:  £6.4m (2009)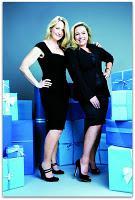 Concept
A place that is quick and easy to get to, where shopping is simple and fun, and where shoppers can find all those charming, unique and carefully made things that one stumbles across in trendy urban markets, village fairs and tucked-away boutiques. And what's more, every product is designed, made or otherwise selected by an independent small business.
That was then ...
Read from The Telegraph how it looked in 2007 when the company was
"Starting out"
.
Name: Holly Tucker and Sophie Cornish
Company: notonthehighstreet.com
Founded: April 2006
Staff: 11 including founders
Start-up funds: £140,000
Turnover: £1m+
www.notonthehighstreet.com
This is now ...
Like Etsy.com, combining many storefronts under one market roof gives Notonthehighstreet.com more internet presence than any single shop. Tucker and Cornish have promoted the brand through a well designed website, pay per click adverts on Google and Yahoo, as well as social media. 
To increase the goodwill of the brand and immediate pull of the website, they have employed traditional offline media and marketing tools. Indeed both of the founders began in the old media – working on advertising and editorials in women's magazines. In 2010 alone, Notonthehighstreet.com distributed a half dozen print catalogs in some 4.5 million copies to likely customers through targeted mailings and inserts in women's magazines. Similarly, they have obtained product placements and mentions in dozens of magazines and newspapers. In
 August 2010, Notonthehighstreet.com received £7.5 million in venture capital from Index Ventures and Greylock Partners beyond its original £1m funding from Venrex and NewMedia SPARK.
Awards
Nectar Business Small Business Awards
National Customer Service Award
ECMOD Business Excellence Award
Everywoman Award Entrepreneur of the Year
Women of the Future Awards
First Women Awards
2011 Highly Commended Online Retail Awards
Links
References
4thmode | The Shopping Experience
Not on the High Street is clearly a little different from other online markets for independent designers.
The focus is on British designer-makers - the unusual, the inspired and the just plain 'out there'.
Applicants are juried and only a small percentage are accepted.
The result is a more focused and better balanced shopping experience with high quality products and the right kind and amount of rivalry between different sellers.
So does it work? The shopping experience is as claimed. We found consistently high-quality designer-makers in every category selected.
Here is the blurb from the Notonthehighstreet.com storefront of Rise Fashion featuring about two dozen dresses and related products:
Rise will be center stage and shining in the spotlight with a stunning collection of catwalk - inspired showstoppers. A truly theatrical atmosphere is created with the dramatic use of detailed silhoettes, rich gemstone shades and luxurious decoration that brings perfect red carpet glamour.
This season's range includes dresses for all occasions that are a must for the party season. To make you stand out in the crowd - dazzle, delight and deliver this season's key trends.
Rise is a fashion forward, well considered range of 'hero' pieces. Predominantly a hand embellished 'dressed-up' range which spans many ages. The main selling point of this range is the price. The design and quality is never compromised but the price is usually surprising and makes the purchase excellent value for money. The size range is also a real plus point as it ranges from 8-18.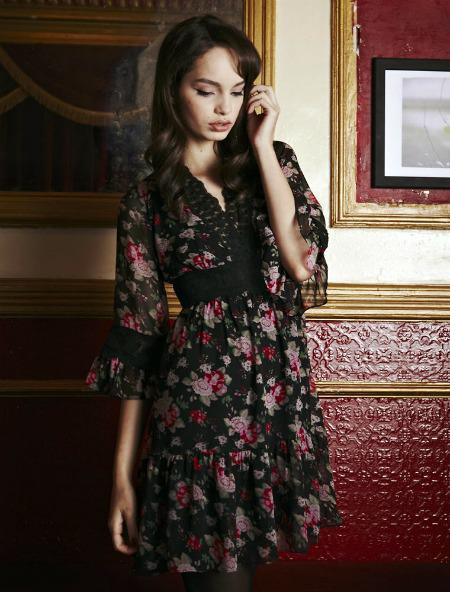 4thmode | The Seller's Tale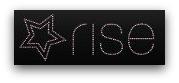 The particular partner mentioned above, Rise Fashion was hardly a newcomer and has now a considerable web presence of its own and a substantial use of social media and traditional marketing.
Rise Fashion
Inlinks: 884
Followers: 661 Lists: 18
What about me?
Should I apply and will Notonthehighstreet.com accept me as a partner?
Notonthehighstreet.com does not disclose their fee structure but designers are expected to make a commitment upfront and have a coherent, well presented line of original products to sell. So this is definitely not for the new designer on a tight budget with just one design.
But if you do apply and become a partner, shoppers will easily find your store and purchase your designs. Shoppers coming to Notonthehighstreet.com are serious browsers and buyers of well-made gifts and fashions - they will come and they will spend.
4thmode | Bottom Line
If you can meet the high benchmarks AND live in the UK, this might just be your break-out store.