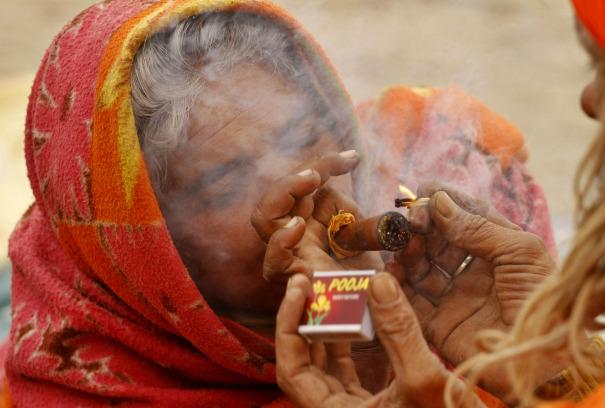 The Yanghai Tombs, a vast ancient cemetery (54 000 m
2
) situated in the 
Turfan
 district of the 
Xinjiang Uyghur Autonomous Region
 of the 
People's Republic of China
, have revealed the 2700-year-old grave of a 
shaman
. He is thought to have belonged to the 
Jushi culture
 recorded in the area centuries later in the 
Hanshu
, Chap 96B.
[112]
 Near the head and foot of the shaman was a large leather basket and wooden bowl filled with 789g of cannabis, superbly preserved by climatic and burial conditions. An international team demonstrated that this material contained 
tetrahydrocannabinol
, the psychoactive component of cannabis. The cannabis was presumably employed by this culture as a medicinal or psychoactive agent, or an aid to divination. This is the oldest documentation of cannabis as a pharmacological active agent.
Weed is older than dirt. Go figure. I would have guessed that the usage of marijuana went back a long time. Before Jesus. It's use in rituals proves it's importance through history and internationally. We can't deny this weed has potential!