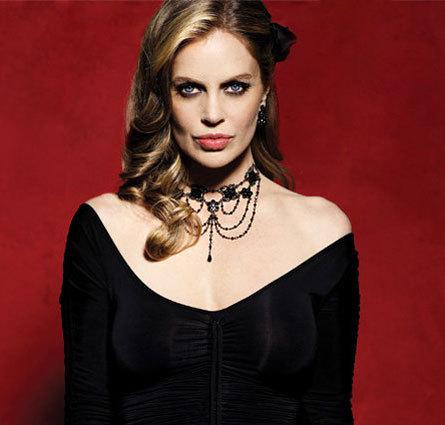 Famed jewllery designer Marianna Harutunian loves to create and loves her fans, so much so that she's finally opened her collection online in a brand new Esty shop! With pieces that have been featured on hit shows like Pretty Little Liars, Gossip Girl and of course True Blood, she's now giving everyone the chance to get their Vamp Glam on with statement pieces that even our favorite fashionista Pam adores. For Pam and Kristin alone over the last few seasons, Marianna has designed over 7 classic and iconic pieces many of which I know I've been dying to get my hands on, never mind the rest of you.

All of her pieces are handmade in Swarovski Crystal which come in a array of colors and metals that perfectly suit your own Vamp taste. We've teamed up with Marianna to give her work a permanent home with KristinBauer.net and when we unveil our new layout her shop will have it's own fabulous little section that we like to think even Pam would be proud of.

To head over to her store follow the link to fabulousness and be sure to follow her on Twitter and Facebook for all design updates and upcoming pieces!

Tags: Marianna Harutunian

This entry was posted on Tuesday, June 5th, 2012 at 9:15 pm and is filed under True Blood. You can follow any responses to this entry through the RSS 2.0 feed. You can leave a response, or trackback from your own site.
Leave a Reply
Name (required)
Mail (will not be published) (required)
Website