Mariah Carey is launching her new fragrance, Mariah Carey Dreams, available exclusively at Kohl's in April and Kohls.com!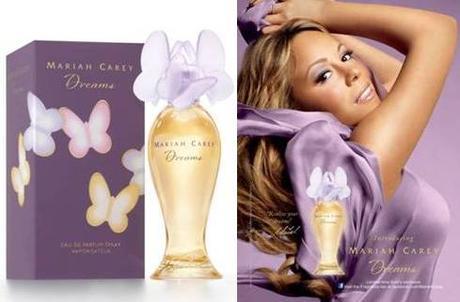 Mariah Carey Dreams is a feminine fragrance that celebrates the many stages of Mariah's life. This magnetic scent is a sensual blend of floral and gourmand notes that are symbolic of Mariah's lifelong journey.
Quote from Mariah
The process of developing a fragrance is exhilarating and it takes me to another place within my creative self, which is why I enjoyed creating Mariah Carey Dreams. I humbly call myself a 'perfumer in training' because I love it so much – almost as much as I love making music. I have the utmost respect for the perfumers because they have the ability to combine a few simple scents into a classic and exciting fragrance.
Fragrance Notes
· Top:
Salted caramel apple, star anise, bergamot and toasted almonds

· Mid:
honeysuckle, freesia and lily of the valley
· Base:
patchouli, Tonka bean and Madagascar vanilla
The Mariah Carey Dreams bottle is beyond festive, taking inspiration from the soft curves of a champagne flute, and the butterflies entwined around the cap are a representation of what matters most to her.