THE 10 WAY NECKLACE
BY - MARIA NICOLA
http://marianicola.com/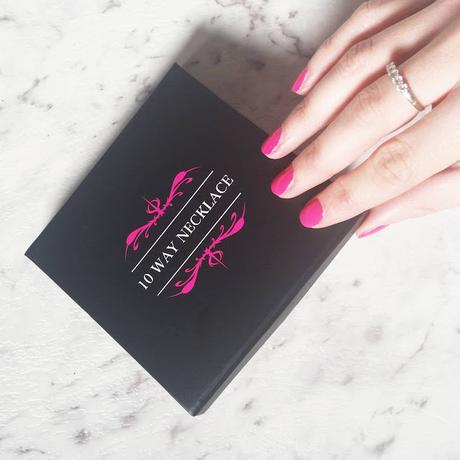 I love fashion and wearing a bit of bling to finish off a look is one of my favorite parts of styling.Having previously worked in retail specialising in fashion jewellery, I know all too well the struggleof having that one favorite piece you wear all the time that goes with everything. However wearingthe same thing over and over can get boring so how does shaking things up by creating a wholerange of different styles and looks using the ONE necklace sound? Well, I think that sounds like a lotof money saved by not having to purchase 10 different similar necklaces just because you like oneparticular colour, stone or pendant. 
Introducing the 10 Way Necklace! That is ONE necklace you can wear in ten different ways!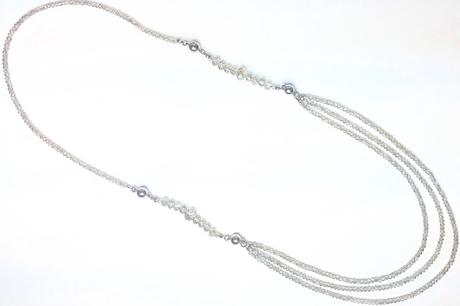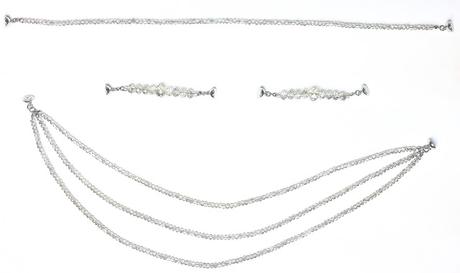 Let's take a closer look...
Below I show you myself wearing the necklace in ten different ways. There are only eight pictures,
however you will notice the necklace can also be worn as a beautiful beaded bracelet in a number of
different ways which easily adds up to ten different looks, maybe more!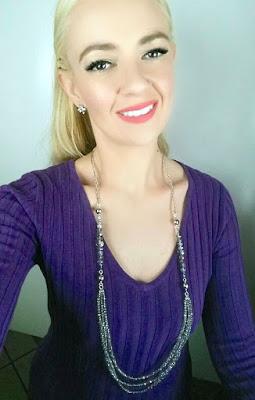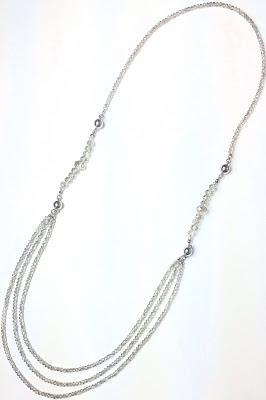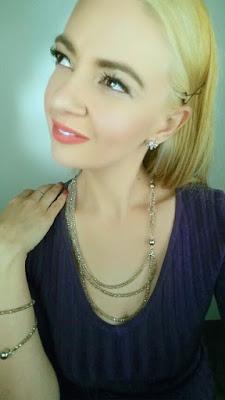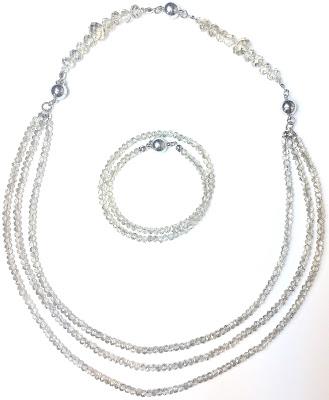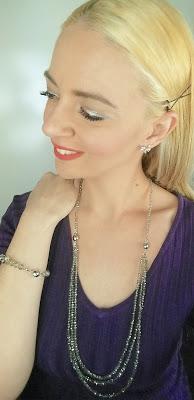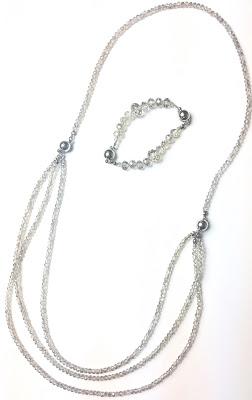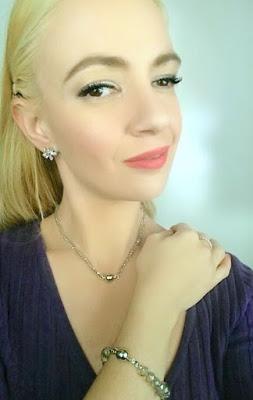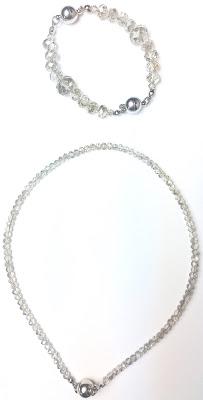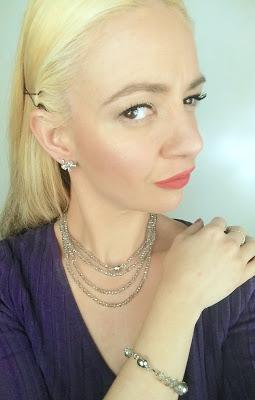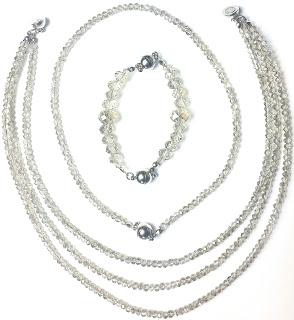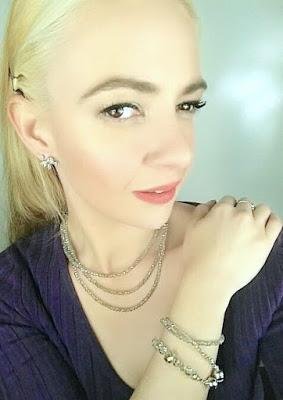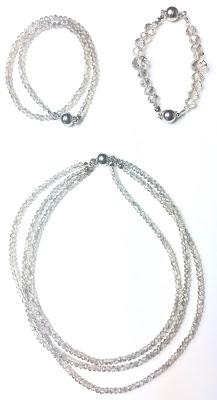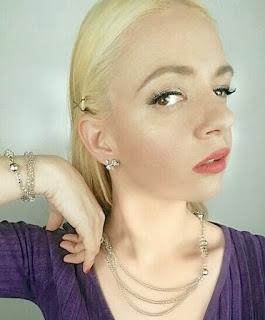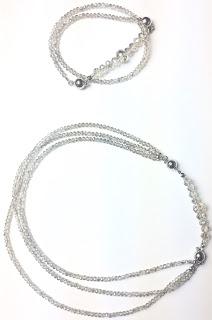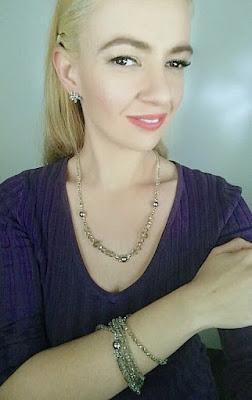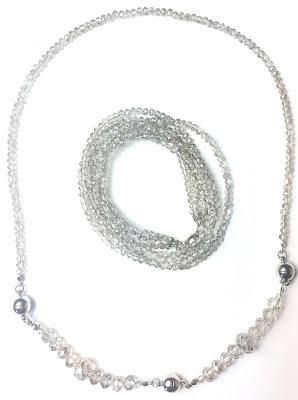 Maria Nicola created the 10 Way Necklace as an easy and convenient way to style your look simplyand easily from day to night and for any occasion in seconds! The necklace is made with a colourful range of crystals and sturdy magnets which make it so easy to pull apart and play around with thedifferent ways in which you can wear it. 
The 10 Way Necklace variants include -
Platinum CrystalChampagne Crystal with Rose Gold MagnetsTurquoise Howlite StoneBlack Crystal with Silver MagnetsBlack Crystal with Rose Gold MagnetsDusty Pink CrystalWhite Howlite StoneRed CrystalTurquoise CrystalRed Howlite Stone
I highly recommend checking out the range as there is something to suit all tastes. MariaNicola jewelry also includes a range of crystal and stone earrings in addition to add ons for the 10Way Necklace like trendy crystal tassels and Swarovski crystal pendants!
Maria Nicola jewelry can be purchased directly from the website which offers worldwide shipping.
She has is also the author of a fantastic stylish book called Accessorise Me which can be purchased
on Amazon.com here.
24HR LIMITED SPECIAL OFFER!
I am so excited to share with you that Maria Nicola will be presenting her 10 Way Necklace and
taking on the sharks on Shark Tank TONIGHT at 8:30pm!
To celebrate she is offering 10% off her 10 Way Necklace plus FREE SHIPPING on orders over $100!
Shop Now!
- See exactly how this necklace transforms in 10 unique ways in the video below!
Make sure you tune into SHARK TANK 8:30pm tonight (22nd June) on CHANNEL 10 to see Maria Nicola take on the sharks! 
Are you impressed by the 10 Way Necklace?How would you wear it?


Missed my last posts?Double Empties! | Teeth Whitening! | Unisex Beauty Products!

 | Priceline Goody Bag! 


Related Posts!Perfume Collection! | Room Tour! | How To Care For Your Jewellery! | My Makeup Collection!
Let's follow each other! Facebook | Twitter | Youtube | Instagram | Pinterest | Bloglovin' | Google+

*This product was kindly sent to me for review 

*Video is credit to Maria Nicola at https://marianicola.com/

*All photographs are my own work & my o

pinions are all 100% honest & all my own