March wasn't one of my most impressive months for movies, but I think I did pretty well. I know already that it's better than February, and it's not quite as good as January, but it's probably my favourite month for film viewing this year so far, considering I saw a seven-hour movie, rewatched four and six hour ones, and started the first half of a 15-hour one. I also joined Letterboxd on March 1st, which made it easier to keep track of the month's viewings. Let's have a look:
Movies Watched For the First Time in March 2012: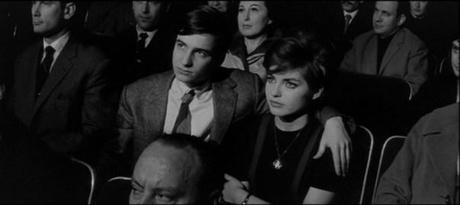 Antoine et Colette (1961): A 30-minute follow-up to Truffaut's The 400 Blows (1959). Antoine Doinel is now a young man, pursuing Colette, a young woman, but their relationship is doomed. Interesting but unexceptional. ★★★★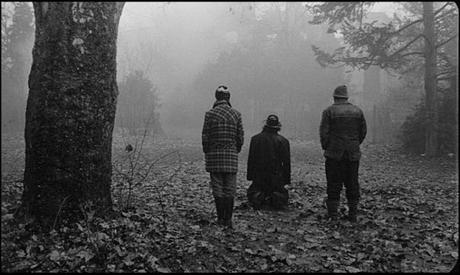 Satantango (1994): At 420 minutes, Bela Tarr's Satantango is a mammoth film, but an entirely engrossing and moving one. Exactly one month ago today, I watched it in one unbroken sitting in a darkened room, and was completely swept away by it. My eyes never closed for more than a millisecond, as every image is charged with an instantly recognizable feel of Tarr, his trademark mise-en-scene that encapsulates each shot. One of my ten favourite films of all time. ★★★★★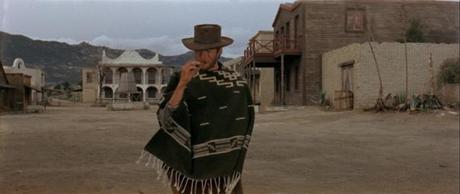 A Fistful of Dollars (1962): Kindly enough, I was lent a DVD of Sergio Leone's "Dollar trilogy," and set out watching the first two films, that I hadn't seen. A Fistful of Dollars was a remake of Kurosawa's Yojimbo, and while lacking the grace and superb energetic charge of that film, Fistful still had Leone's direction to rely on, and Eastwood's acting. Both soar, and lead the film to brilliance. ★★★1/2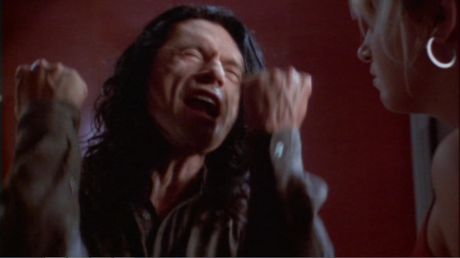 The Room (2003): I'm not normally the kind of person that gains pleasure from watching bad movies, but Tommy Wiseau's The Room is admittedly a laugh riot. A film so awful so unintentionally that there is really nothing left to do other than laugh, and if you're seeing it with mates as I did, that only enhances the atmosphere. Anyone who enjoys laughing at the awfulness of bad movies will find this essential. ★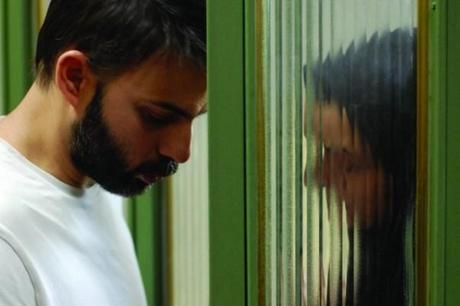 A Separation (2011): In my recent top ten of 2011 list, I named this film as number three. But really, it deserves a list of its own. Asghar Farhadi's brilliant, gripping examination of suburban turmoil in the hectic Iranian city is powerful for every minute, and involves the audience so cleverly and impressively deeply. ★★★★★

Woyzeck (1979): When I first saw this Herzog/Kinski masterwork, I gave it four stars, but I'm considering upgrading that to four and a half. This is a small film, both in length (80 minutes) and scale, but it has moments of sheer incomprensible brilliance and power, like most great Herzog works. There is a slow-motion murder toward the film's end that is presented so powerfully in an almost operatic manner that it is among the best I have ever seen from Herzog. ★★★★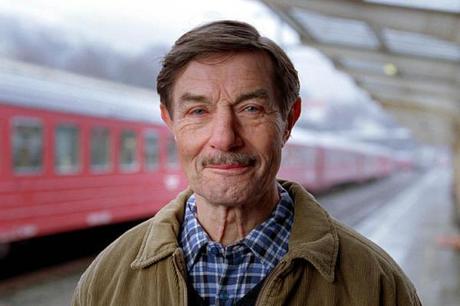 O'Horten (2007): A small-scale Norweigian film that is light, comic and warmly embracing, O'Horten shows days in the life of a newly retired train driver and is poignant, funny and original. Definitely worth a watch. ★★★★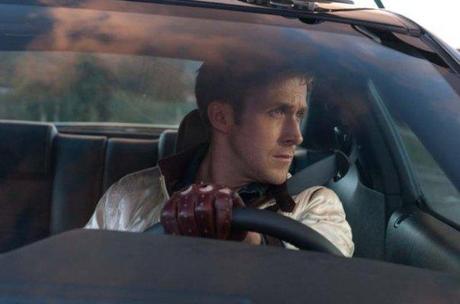 Drive (2011): Yes. ★★★★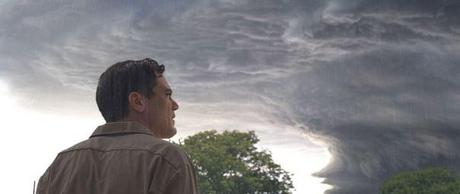 Take Shelter (2011): Clever, engaging and gripping, Michael Shannon leads Take Shelter with a powerful force and tight clasp, and never lets go of the audience. The sky is always cloudy and images seem slightly unnatural and off-kilter. Unease is presented subtly, with moments of brief hysteria punctuating them. ★★★★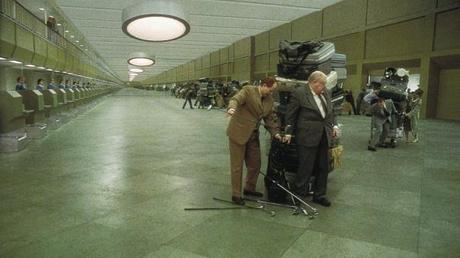 Songs from the Second Floor (2000): Roy Andersson is a director I took far too long to get into, but once I did, I fell in love with his work. Songs from the Second Floor is little more than a series of disconnected vignettes following people living in suburban Sweden. Some of them are darkly comic, some are uneasy and terrifying. All are brilliant. A man stands in the subway while everyone around him sings opera music. A group of flagellants wander through the streets whipping each other, distracting everyone (including the characters) from the movie's plot. And there is so much more. Just… see it. ★★★★★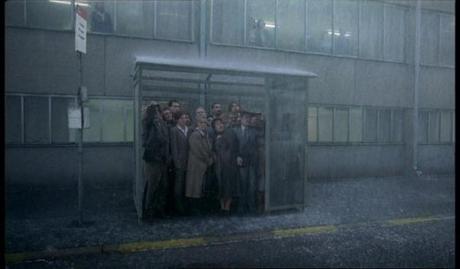 You, The Living (2007): The follow-up to Songs from the Second Floor, You, The Living is much the same thing, but perhaps a bit lighter (though also quietly saddening). It's exactly the same thing as its predecessor, but Roy Andersson manages to make every scene so interesting that it doesn't seem unoriginal and overdone. There are sequences of amazing technical ability (Andersson made use of expensively built sets) and quietly beautiful emotion that secure Andersson's brilliance. ★★★★1/2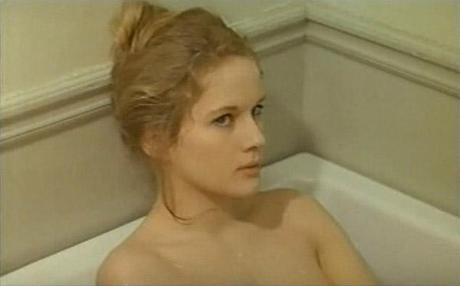 Une Femme Douce (1969): Dominique Sanda is moving and surprisingly skilful for a non-actor in this imperfect but interesting drama of marriage, suicide and emotional meltdown. Knowing Bresson, "emotional meltdown" is a bit of a joke, but Bresson does his best and maintains his intriguing style even when the film fails. ★★★1/2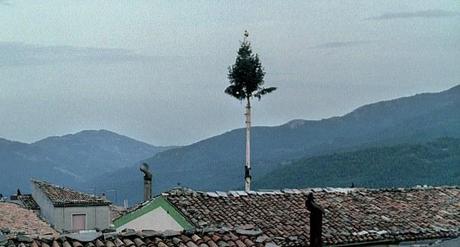 Le Quattro Volte (2011): A-maz-ing. Label me an "arthouse nut" and I'll accept it, because that's admittedly what I am, but I believe Le Quattro Volte transcends the "arthouse" genre into a realm of its own. I'm recommending it to everyone, even arthouse haters, because it's one of the best movies of the last ten years. It speaks so much about life without ever being alienating or pretentious, and it's easily one of the most important movies I've ever seen. ★★★★★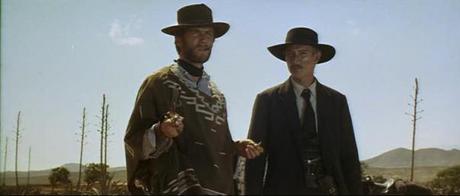 For a Few Dollars More (1964): Even better than A Fistful of Dollars though not quite as good as The Good, The Bad and the Ugly, Sergio Leone's central entry in the "Dollar" trilogy is Eastwood at his most fantastic and fans of arthouse cinema will be surprised with the appearance of a young Klaus Kinski (pre-Herzog!) in an early role. ★★★★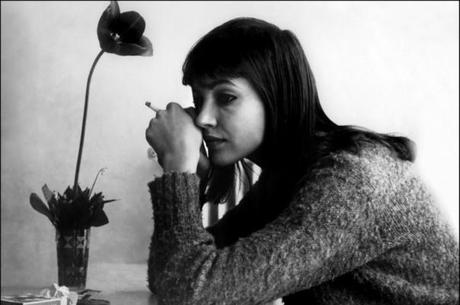 Le Petit Soldat (1963): Filmed directly after Breathless but not released until a few years later, Godard's Le Petit Soldat is more narrative-oriented than some of his other works, but branches into area that fans of Pierrot le Fou and etc. will be familiar with. ★★★★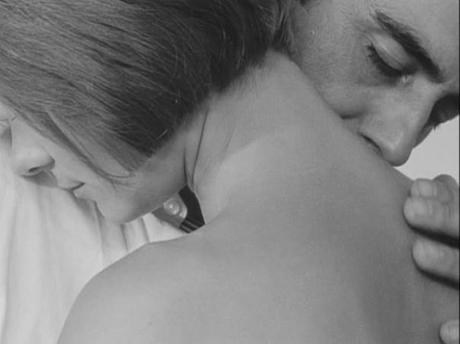 Une Femme Mariée (1964): Godard's study of married life is excellent, but he did it much better in films like A Woman is a Woman and 2 or 3 Things I Know About Her. Quite interesting, though. ★★★1/2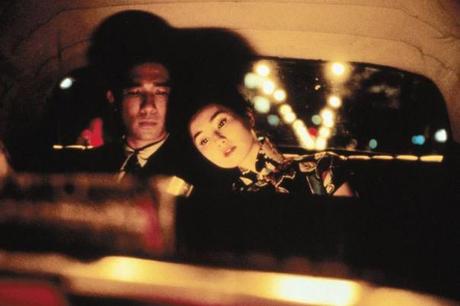 In the Mood for Love (2000): Subtle but beautiful, Wong Kar-Wai's In the Mood for Love builds up sexual tension, but wisely never releases it, and has respect for its characters. Many films following characters experiencing sexual tension culminate in them releasing the tension, but it's brilliant that Kar-Wai has the respect for them not to turn their relationship into such a cliché. ★★★★1/2
Movies Rewatched in March 2012
Fargo (1996)
A Brighter Summer Day (1991)
Enter the Void (2009)
Die Hard (1988)
Rabbits (2002)
Our Hospitality (1923)
Sherlock Jr (1924)
Seven Chances (1925)
The General (1927)
Mouchette (1967)
Werckmeister Harmonies (2000)
World of Glory (1991)
Midnight in Paris (2011)
The Best of Youth (2003)
Winter Light (1963)
Damnation (1988)
I Stand Alone (1998)
Cries and Whispers (1972)
The Seventh Seal (1957)
Wild Strawberries (1957)
Through a Glass Darkly (1961)
Winter Light (1963)
Persona (1966)
Fanny and Alexander (1982)
Hiroshima Mon Amour (1959)
Summer Interlude (1954)
Best Movie Watched in March 2012 (not including rewatches):
Satantango(1994)
Worst Movie Watched in March 2012:
The Room(2003)
So, what did you see in March? And what do you think of the films I've seen? Leave a comment below.