March is almost at a close and it's been another quick month. Highlights for me have included a weekend in Edinburgh for my friends hen do and some zombie themed laser tag. Things have been a bit quieter on the Jolly Good front as I've struggled to find time in between weekends away and having a stinking cold. I'm feeling much better now though, so hoping to crack on with some spring items over the long weekend and throughout April. Here are some of my favourite web based things I've been eyeing up this month. 
Favourite Shop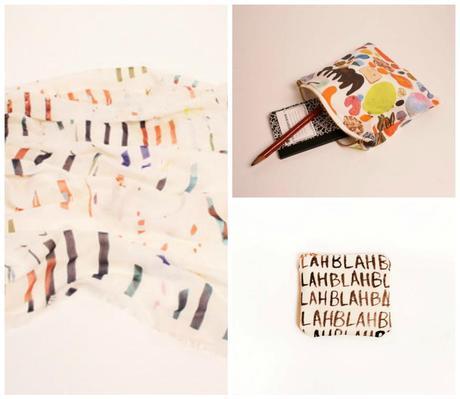 Kindah Khalidy
So many wonderful colours and shapes. I am in love with this shop and also follow them on instagram where I get a sneak peek of what's coming into store. Many of the items are hand painted or part of  limited editions. I love the mix of abstract designs, which look like they've been torn from a sketchbook, and patterns, such as strawberries and ice cream.
Favourite Item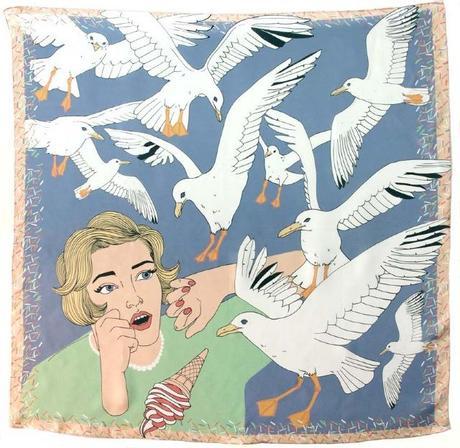 Tippi Hedren Scarf by Red Brick
Red Brick have done it again with another awesome collection of illustrated scarves and jewelry. I already have two silk scarves from the label and I think this will be my third addition. I'm loving the colours and the fabulous sprinkles around the edge. Plus, anything inspired by 'The Birds' is a winner in my book.
Favourite Blog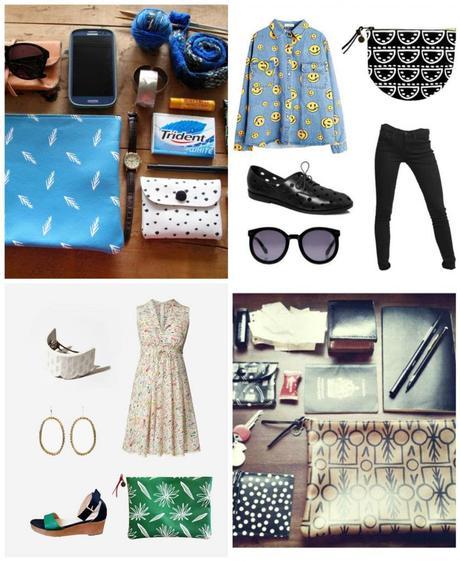 FALCONWRIGHT
FalconWright is an amazing printed leather goods company run by Sandi Falconer

 and 

Danielle Wright

. They make fabulous screen printed bags in a variety of patterns and colours. I have been a big fan of their designs for some time but only recently started following their blog. They do an excellent job of using the blog to promote their own brand without it being like a constant sales pitch. I also love how they organize the duo aspect of the blog, with both of them giving a different (but complimentary) take different posts such as what's in my bag posts and outfit wish lists. All in all a very inspirational blog which makes me want to have my own crafty business and blogging partner.