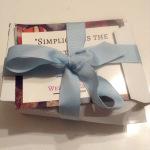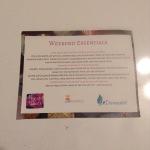 LuxePineappleis an awesome site that releases many types of boxes filled with FULL SIZED goodies. They will be coming out with a monthly subscription which I am so excited about (stay tuned for more details). However, they currently haveThe Weekend Essentials Boxstill available for purchase. This is my review of the box and I can't wait to see what is in store for future boxes. This box features weekend must haves!
Cost:$17.00 one time fee
Ships: World Wide (FREE to USA)
---
FIRST IMPRESSION:
The box would have been packaged beautifully if it wasn't for my awful USPS people. They are so hard on my packages. It really upsets me that they don't handle stuff carefully. Luckily, nothing was damaged. The box also included a nice information card with the product breakdown. I couldn't wait to see what was inside!
---
REVIEW OF ITEMS: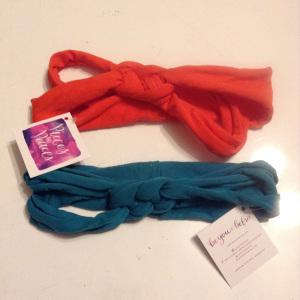 Love Knot From Pieces to Peaces by Danielle Hale ($9.99)
These headbands are just so cute! They are also incredibly soft. I can't wait to wear them because they feel like they will be so comfortable. They can also be machine mashed and worn many times! I love that!
---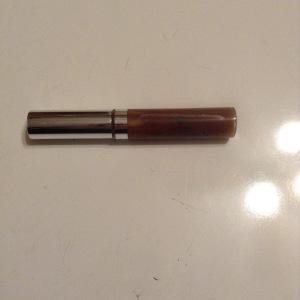 Dermadeli Lavish Lip Collagen Serume ($28.99)
This product looks very different. I have never heard of or seen anything like it. It is suppose to bring your lips nutrients. It is made with cherry, pomegranate, and coconut. It also has growth factors to help your lips look smoother, fuller, and more more. I really can't wait to try it!
---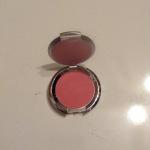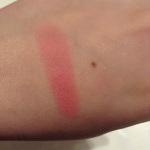 LuxePineapple Collection Blush in Valentine ($15)
This blush is so gorgeous. I am in love with the color. It also feels very luxurious and so creamy. It really doesn't pick up a ton of powder either. I am so impressed with the pigmentation and I can't wait to put it on my cheeks.
---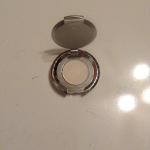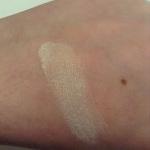 LuxePineapple Winter Glow ($10)
This product wasn't listed on the information card so I guessing it is a bonus item included. It is such a beautiful highlight. I will use it both on my eyes and my cheeks. It is incredibly silky and pigmented. I just love it so much.
---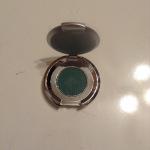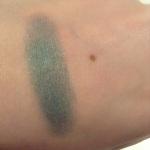 LuxePineapple Luxe Eye Shadow in Vamp ($8)
This product wasn't listed on the information card so I guessing it is another bonus item included. It is such a beautiful emerald green shade. I really don't own any shade similar. It is so pigmented and just feels like such high quality. It isn't powdery at all. I am just so impressed with the quality of this makeup. I can't wait to create an eye look using this product. It actually came at a perfect time for an upcoming post I will be doing. I am so excited!
---
OVERALL IMPRESSION:
I really loved thisThe Weekend Essentials Box! LuxePineapple really outdid themselves. The company is owned by such a lovely woman and you can really tell she put a lot of thought and effort into her products. They are such high quality. I can't believe this box is only $17. It is over$53.98 value(that is without the bonus items included). I am beyond thrilled with all the items and I will use everything! I can't wait to get testing the products. The makeup quality is so amazing! I can't wait to see what will be in their subscription box. Stay tuned because I will update with more information when available. What do you think of this box? Are you grabbing one?  What do you think of this month's box? Let me know in the comments below!