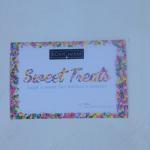 My BoxyCharm box has arrived! I love BoxyCharm! They usually include FULL SIZE products! The boxes always exceed the cost of the box! The box includes at least five items and a detailed information card. It is one of my favorite subscription boxes and I highly recommend it!
Cost: $21.00/month
Ships:  To the US only
---
FIRST IMPRESSION:
The box was full! I could see many FULL SIZE items (5 to be exact) and one deluxe sample. I couldn't wait to dig in and see what all was inside. This month's theme is "Sweet Treats." Boxycharm sent out variations this month so your box may be different than mine.
---
REVIEW OF ITEMS: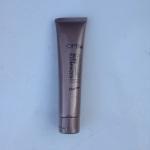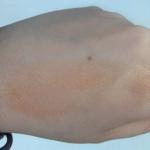 OFRA Cosmetics Charming Glow ($39.95)
This is a FULL SIZE! It looks dark at first but blends in for a beautiful glow. I am going to love this product! I love body shimmer. It is really pricey and I can't wait to fully test it.
---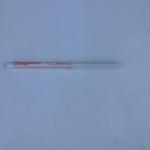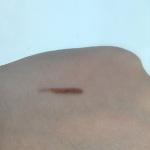 Chella Tantalizing Taupe Eyebrow Pencil ($18)
This is a FULL SIZE! I have used the eyebrow pencil before and I love it. I am so happy to have another. It really does a great job at filling in my brows and it is just so easy to use. I am really happy with this product.
---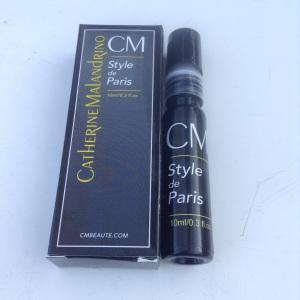 Catherine Malandrino Style De Paris Perfume ($20)
This is a FULL SIZE (or travel size)! I like that it is a decent size perfume sample. It has a very strong smell and it lasts for a long time. It is sweet, but sexy at the same time. I don't know what I think of it yet. I like it, but I am not obsessed with it. However, I will wear it.
---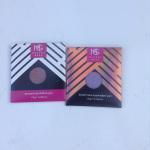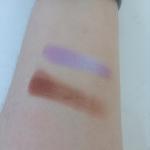 Makeup Geek Pressed Eyeshadow in Cocoa Bear & Makeup Geek Duochrome Eyeshadow in Blacklight ($6 Each)
These are FULL SIZE! I am beyond excited to see Makeup Geek in a subscription box. I have been wanting to try them forever. I love how pigmented they are and how well they swatch. I am so happy with the colors I received. I can't wait to create a look with them and more fully review them.
---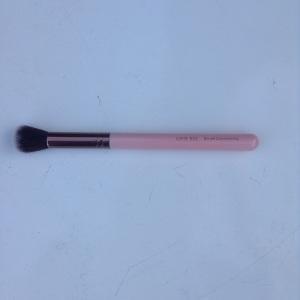 Luxie Beauty 512 Small Contour Brush ($16)
This is a FULL SIZE! I am a huge fan of Luxie Beauty brushes and I am so happy to have another. I will definitely use this for contouring. It is so soft and I just love it! So happy that this brush was included this month!
---
OVERALL IMPRESSION:
This box was amazing! One of my favorite boxes ever! I can't wait to try all the products and I love everything. I still can't believe Makeup Geek is in a subscription box and I am so excited about it. I hope they continue to be in more boxes! BoxyCharm always amazes at the value of the box. For only $21, I received $106 worth of products. That is insane! I will continue to be a subscriber to BoxyCharm. Are you getting a March BoxyCharm? What do you think of the products? Let me know in the comments below!