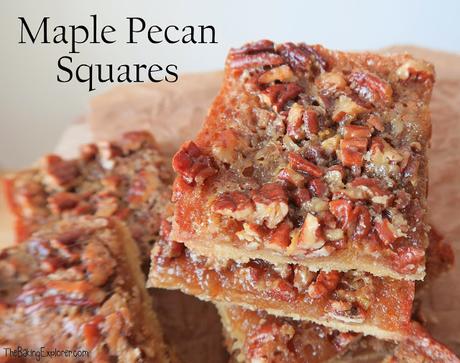 I am so obsessed with maple syrup. I absolutely adore the stuff. I mean obviously it's sweet and delicious, but it's origin also fascinates me. I mean, it comes out of a tree! Maple syrup is primarily produced in Quebec, Canada and all they do is drain the sap from the tree then reduce it to a syrup, so it involves very little processing to create the gorgeous golden liquid. Maple syrup is a type of sugar, but is much better for you than refined sugars as it is a natural product, has higher levels of antioxidants than other sugars and contains more minerals too like zinc and manganese. I mean, I don't need an excuse to eat maple syrup, but it's good to know! These squares combine it with buttery shortbread and pecans, and they are so easy to make.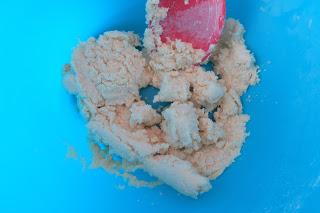 I started by making the shortbread base, I mixed 125g plain flour with 70g golden caster sugar.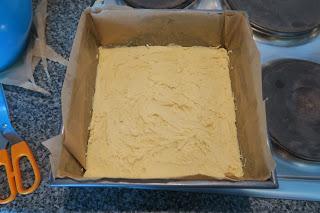 I then added 115g butter and mixed it in to make a soft dough. I pressed it into a lined square baking tin, pricked it all over with a fork and baked it on 180C/350F/Gas Mark 4 for 20 minutes.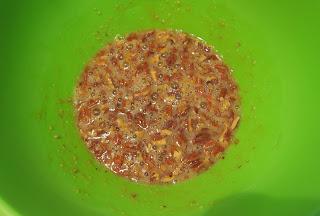 For the topping I mixed together 1 egg, 70g maple sugar, 3 tbsp maple syrup and 60g chopped pecans.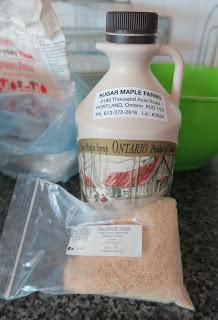 I used maple sugar and maple syrup that my dad and stepmum brought me back from Canada recently. Maple syrup is easily obtained from supermarkets (make sure you buy maple syrup and not maple flavoured syrup), I've not seen maple sugar before in the shops so if you can't find it just use light brown sugar instead.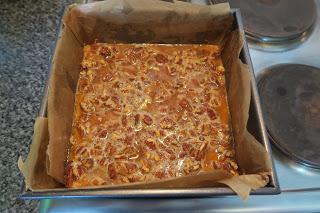 I poured the topping over the cooked base and put it back in the over for 15 minutes.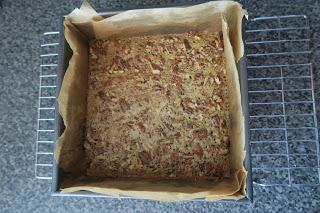 I let it cool fully before removing from the tin and cutting into squares.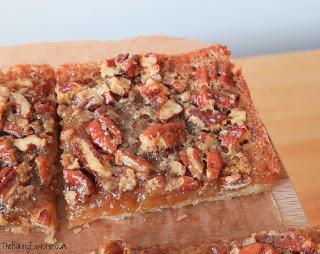 The squares were melt in the mouth, flavoured with delicious maple sweetness, and had a gentle crunch of pecans. I could easily have gobbled up several of these and I also enjoyed having one with vanilla ice cream (try it, you won't regret it). I need to make another batch soon!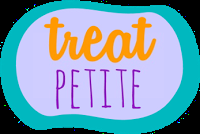 I'm linking these up with Treat Petite hosted by me! And Cakeyboi on alternate months.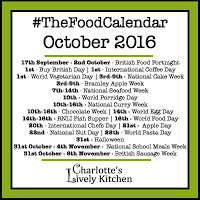 And to
The Food Calendar
hosted by Charlotte's Lively Kitchen for National Nut Day on 22nd October.
Recipe adapted from All Recipes.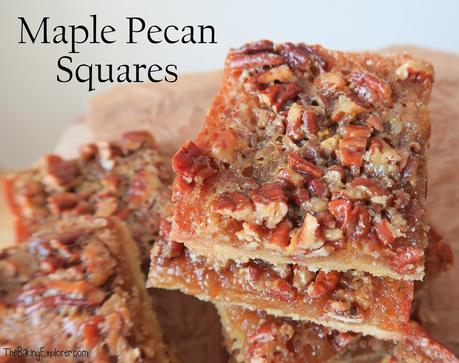 Maple Pecan Squares
October-18-2016
Ingredients
125g

Plain flour

70g

Golden caster sugar

115g

Butter

1

Egg

70g

Maple sugar

3 tbsp

Maple syrup

60g

Chopped pecans
Instructions
To make the shortbread base mix the plain flour with the golden caster sugar
Add the butter and mix to make a soft dough. Press it into a lined square baking tin, prick it all over with a fork and bake on 180C/350F/Gas Mark 4 for 20 minutes
For the topping mix together the egg, maple sugar, maple syrup and chopped pecans
Pour the topping over the cooked base and put it back in the over for 15 minutes
Let it cool fully before removing from the tin and cutting into squares