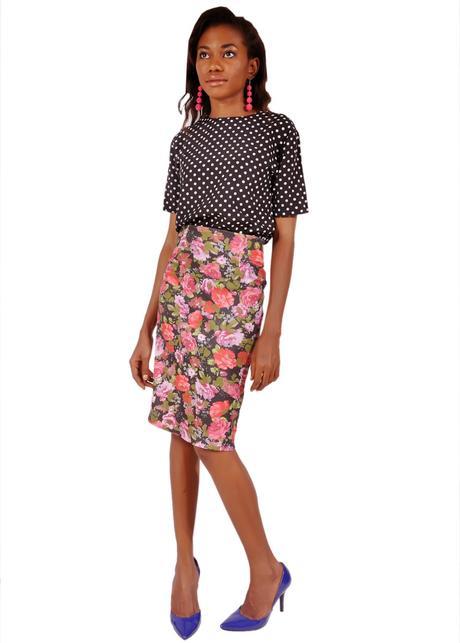 Chinese Laundry shoes / Jeri Marque polka dot shirt / Cracker Vintage dark floral skirt
I've been wearing this dark floral skirt to pieces, literally. With the rains currently pouring every single day it's been hard to take decent outdoor photos of the restyling of this black floral skirt. So, since I rediscovered studio photography recently I've taken to visiting a couple times. Outfit 1: Print MixingIn the first outfit, I mixed/clashed two favorite style blogger prints; polka dots and floral. And then, I matched my earrings to a color on the skirt to make that color pop. To juxtapose the pink overload I chose my pair of Chinese Laundry blue pointed shoes.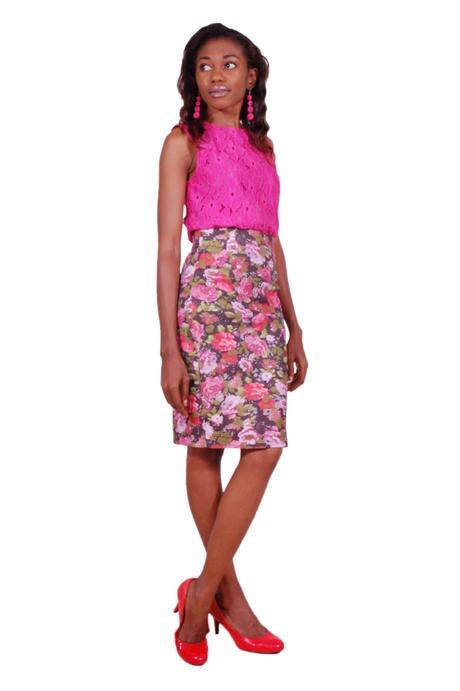 Style Miss L pink lace shirt / Cracker Vintage dark floral skirt / Comfort Plus by Predictions red shoesOutfit 2: Color Accentuation  I gave in to pink overload for this second look. I like colors and since I got these colorful pink pom pom earrings I've been imaging ways to incorporate it into my outfits. The pink lace shirt accentuated the pink floral on the vintage print skirt and I chose my red pair of Comfort Plus by Predictions shoes to also make the red floral on the skirt pop. Everything is popping in this look, aye?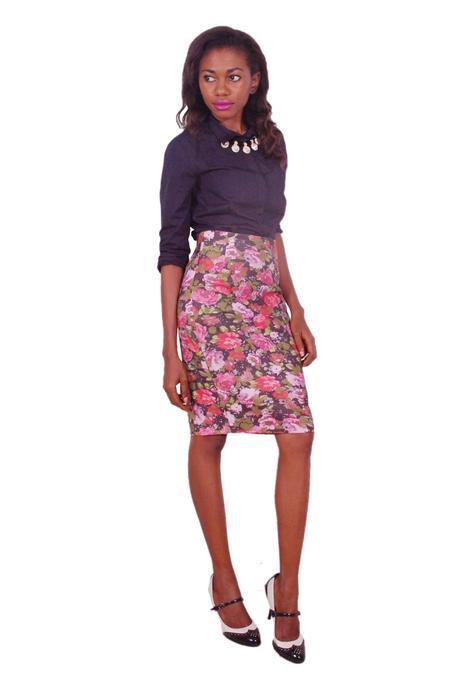 Burlington black shirt / Cracker Vintage dark floral skirt / New Look shoes Outfit 3: ClassicFor the third look, I decided to tone things down and go classic, so, I chose a black shirt and my pair of New Look classic black and white mary jane brogue heels. I also accessorized the shirt with my recently purchased statement costume necklace to keep the classic look from coming off bland. A black shirt is an important wardrobe essential. It works with every bottom and gives a classic edginess to an entire look, plus, it comes in handy for potentially sweaty days.  
 

#

I'll keep updating this page with more styling of this vintage print dark floral skirt. Stay tuned.