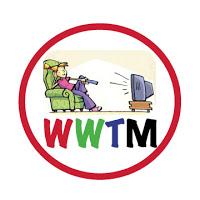 THE ANSWER TO WEDNESDAY'S TRIVIA QUESTION: Mayim Bialik of Blossom fame, currently stars on The Big Bang Theory.  FIRST FIVES: Mike O'Dea, Elke Raskob, Crystal Kyler, Bob Kaplan & Phyllis DiCesare.  HONORABLE MENTION: James Gabriele
THE NUMBERS 
Tuesdays Broadcast Top 5 NBA Finals-ABC 4.9/11.9 America's Got Talent-NBC 2.6/11.4 NBA Countdown-2.4/6.8 Jimmy Kimmel Live-ABC 1.9/6.1 The Night Shift-NBC 1.5/6.9 Tuesday's Cable Top 5
Pretty Little Liars-ABC Family 1.1/2.7
Deadliest Catch-Discovery 1.1/3.0
Big Bang Theory-TBS 1.0/2.4
American Dad-Adult Swim .9/1.9
Little Couple-TLC .8/2.8
Tuesday's Twitter Top 5 Primetime Ratings  Pretty Little Liars Premiere-ABC Family 1,046,000 Tweets Bad Girls Club-Oxygen 95,000 Tweets America's Got Talent-NBC 46,000 Tweets Tonight Show-NBC 35,000 Tweets Inside US Soccer-ESPN 4,000 Tweets
THE SHOWS 
Guys Choice Awards
Kevin Hart kicked off the show looking super tiny next to Rhianna. 

Rhianna won the Most Desirable Woman Award and after watching the video, I could see why. Gorgeous, talented and hot. I got it. 

The Mantlers are a crazy and dangerous trophy…especially if there are kids in the house. I could hear myself saying "Put those mantlers down, you're going to poke someone's eye out" That's if I won one of course.

The Biggest Ass Kicker Award went to-Norman Reedus 

 from The Walking Dead. After watching the videos, I could see why. He kicks dead ass, live ass, animal ass, human ass…pretty much every ass.

Aaron Paul grew out his hair…I won't say a bad thing every about Jessie Pinkman, but I do prefer the buzz.

No idea who Raphael Sardiq is but he rocks a cape

 

pretty well

I'm sure the guys were thrilled with the choice Cameron Diaz made to not wear a bra. Jason Segel, her co-star in the new 

movie Sex Tape, couldn't have been bummed about that one either, but by the sounds of the movie, I'm betting he's seen her not wearing a bra and much less already.

Hottest Couple-Key & Peele. One of them, Key I think, was pretty fake excited about the news their big win.

Kit Harrington from Game of Thrones isn't allowed to cut his hair. Seriously, it's in his contract. 

Kit presented The Holy Grail of Hot Award to: Chrissy Teigen, Lily Aldridge & Nina Agdale of this years Sports Illustrated Swimsuit issue. After watching the video, I could see why AND why John Legend wants all of Chrissy Teigen. Kit looked very awkward when the 3 woman came up to accept their award.  He also looked very tiny.

Olivia Munn presented Chris Hardwick with the Smartacus Award and after he recited the 100 digits of Pi…I now know why

Cheech & Chong put medical marijuana under everyones chairs and presented the Pot Award to themselves. It looked like real weed to me and since it's legal where they filmed, I'm guessing that was part of their swag.

Jake Johnson and Damon Wayans Jr. presented Andy Samberg with The Primetime Award. I had no idea that guy was Damon Wayans Jr.

Charlie Hunnum looking very Jax Teller-ish. He introduced our troops and Mark Wahlberg was the first person to get on his feet and get in standing O position

The Troops Choice Award went to Mark Wahlberg but Marcus Litrell from Lone Survivor was there. If you haven't seen that movie…see it
Guy of the Year went to Matthew McConaghy and after seeing the video, I can see why. He's had quite a year. Another  great speech and I don't think he has anyone on staff writing um all for him. 

When the hot swimsuit models saw Jeff Ross they looked totally grossed out. I respected his shout out to Tracy Morgan that was a cool move.

The Our New Girlfriend Award went to Emily Radicowski from the "Blurred Lines" video and after re-watching the video…I can see why. If I played for that team, I'd def want her as my new girlfriend.
Jessica Alba, Rosario Dawson and Jamie King presented Kevin Hart with The King Of Comedy Award and made fun of how tiny he is.
Johnny Knoxville won The Guycon Award and again, after seeing the video, all I could think of was, what does he say he does for a living? He's done some f*ed up sh*t to himself.   He also kept referring to his "thing" as his "Jim Dog" That's a new one to me but I like it and plan on using it. 
Sandra aka Sandy Bullock received the Decade of Hotness Award 

Surprise #1 for Sandra Bullock…Hugh Grant who brought her panties made by the same people that make the Queens panties. Hugh looked old but he was still funny and charming (Name the movie that Hugh and Sandy/Sandra starred in together for bonus points)

Surprise #2 for Sandra aka Sandra…Keanu Reeves who looked exactly the same and seemed to profess his love for her in a weird way did you notice that?  (Name the 2 movies that Keanu and Sandy/Sandra starred in together for some bonus points)

Surprise #3 for Sandra…Matthew McConaghy.  Sandy sat with Matt's wife so I guess it made all those loving comments pouring out of his mouth okay. (Name the movie Matt and Sandy/Sandra starred in for some bonus points)
THE OTHER STUFF
-NCIS has been named the most watched drama IN THE WORLD!  NCIS was given the International Television Audience Award for a Drama TV Series at the Monte Carlo Television Festival. The award is given to the television series that delivered the highest ratings worldwide in 2013 across 5 continents. NCIS was seen by 57.6 million viewers worldwide in 2013
-The Starz show Power has been renewed for another season. 50 Cent is the executive producer of this show. Anyone watching this one?  Another renewal, USA gave Sirens the go-ahead for a 2nd season. 
-Paula Deen who got fired when her use of racist language came to light in a deposition, is back! Well, not officially until June 21st. She's set up a studio and will debut her new Paula Deen online network in a couple of weeks. You can pre-register right now or if you have a great memory and have been missing Paula, check her out on the 21st. Let me know what you think. I'm not into cooking shows, but I'm going to definitely check it out just to see the quality and how Paula's digital gig is in general. Gotta admit, I'm sorta curious. www.pauladeen.com
-Top shows of the 2013/2014 season among the rich & smart will surprise you a bit. Which do you think is #1? Nope…here's the countdown of the highest rated BROADCAST shows for A18-49 with a 150K+ income 
10. Nashville 
9.   60 Minutes Presents
8.  Parenthood
7.  Parks & Rec
6.  Community
5.  Modern Family
4.  60 Minutes
3.  The Bachelorette
2.  The Good Wife
1.  The Bachelor…see, I told you you'd be surprised! 
Thursday's EASY Trivia Question
: Who is the star of NCIS? 
WWTM-Kristy
Like me on Facebook at Watching Way Too Much
Follow me on Twitter at [email protected]
http://watchingwaytoomuch.com
[email protected]