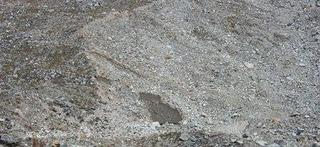 origin of manda
Origin of mandakini river is in
kedanath
. and source of river is chorabadi glayciar.and the trek lenght is approx 4.5 km away from kedarnath   it can seen on the trek of gandisarovar. after reaching at gandi sarovar it can be seen from here in right down direction of gandhi-sarovar . mandakini river is one of the most holy  river as said to be in bhagwat geeta.
when mandakini river reached near to bridge of kedrnath there is a bathing spot (snan ghat ) at bank of the river that place call as Ghat where people bath. and it believe  that when people bath in this spot they will be clean by spiritually.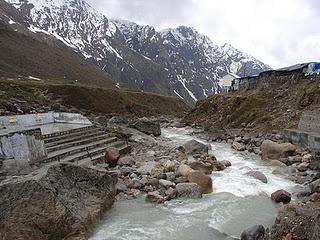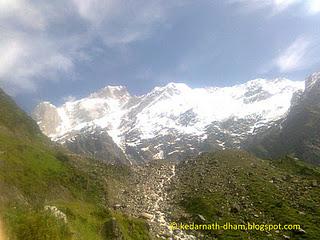 madakini river after reaching at  sonprayag it meet  with another river and again it meet  with alaknada river in rudraprayag . this point is know as the sangam(when two river meet at same point) of alaknanda and madakini when it forward from rudraprayag as the name of  alaknanda river,then it  meet with bhagirathi river in devprayag know as ganga (the holy river of india )
←s
nan ghat (bathing spot) picture
here is the first flowing streem of mandakini river in picture
→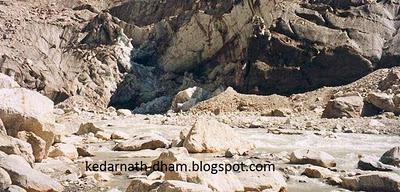 Note
- 
please be careful to go that place cause there are shortage of oxygen (very low). mostly we appeal  to B.P problem person, heart disease person or above 40-50 age person.