Kedarnth helicopter ticket booking is now open for the period from 10th May 2016 to 25th June 2016. Book Shri Kedarnath shrine daily shuttle helicopter tickets for 2016 at best price.
Daily Helicopter shuttle price (ONE WAY)
Phata - Kedarnath: Rs 4000/per person
Kedarnath - Phata: Rs 3500/per person
Daily Helicopter shuttle price (ROUND TRIP)
Phata - Kedarnath - Phata:-   Rs 7000/per person
Guptakashi - Kedarnath - Guptakashi:-   Rs 7000/per person
Note:- All price are inclusive of Service Tax. 
Cancellation Policy :-
10% deduction for 10 days or above before the date of journey
20% deduction for 2 to 9 days before the date of journey
50% deduction 1 day before the date of journey
No refund within 12 hours before the date of journey.
Terms and Conditions :-
To keep track of every passengers, one must required bio-metric registration. if any passenger have already a bio-metric card then he/she do not need to register again. Bio-metric/Photo metric  registration and verification can be done in any GMVN office Guptakashi, Phata, Sonprayag and Kedarnath office.  
Round trip passengers must have to purchase a priority Darshan slip for Same Day passengers. (Rs 1100/- Persons) as per Badarinath- Kedarnath temple Committee guidelines . 
Same day passenger are required to reach helipad between 6 AM- 9 AM.
No accommodations or meals includes with ticket price.  
Full ticket charge will be applicable for child above 2 years.
Passenger must have to reporting their flight time at helipad before 4 hours of departure time.
Same day passenger will get one hour and 30 minutes at Kedarnath one hour thirty minutes at Kedarnath for Darshan. (01 hrs 30 min)(Inclusive of Service Tax).
Night halt passenger do not need to book priority Darshan.
The minimum waiting period of passengers would be 2-3 hrs but it may exceed to 3-4 hrs as per the ground situation such as weather condition, time of refueling the helicopter or non-availability of passengers at either side.
Each Passenger may carry baggage not more than 2Kgs of weight in flight.
Expected flight time will be minimum 1 hour after reporting to helipad office.
Passenger Over-weight charges will be levied beyond 85 Kg of weight subjected to company not losing a seat in the trip.
In case of flight cancelled or not taking place due to weather situation or may be any other reasons beyond our staff control, tickets will be refunded through bank transfer which can take few days time depend on ground situations.
Every aviation company reserve the right to reduce the price of ticket in case of non availability of passengers on any given day or day's.Tickets  booked at a higher rate in advance will remain the same and no refund will be provided.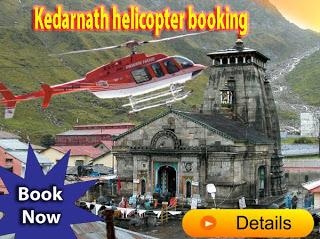 If you have any query you can also contact us on
+91 9971263846
or send a mail at
[email protected]