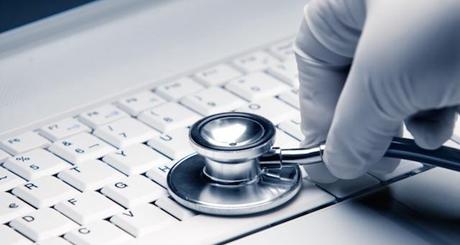 February 10, 2015

Email This Post
Managing Data We Can't Control: Listening Online
There's a lot of noise out there today about your brand, whether you're joining in the conversation or not. People are telling their own stories about you, and they may not be the ones you want. Because of the sheer volume and diversity of it, capturing and interpreting actionable data can be difficult for small business marketers.
Writing for Meltwater, Christine Oneto discusses data companies can't control that exists beyond the company firewall, citing examples such as news mentions, social media, comments on blogs, and other available online data and chatter.
Making sense out of all those disparate conversations isn't humanly possible, which is why companies make social and media monitoring tools that help marketers distill and summarize
the swirl of opinion and sentiment.

Five Ways Marketers Can Use Big Data
Customer Relations
The feedback available directly and immediately from customers on social networks is the type of (paid) information companies used to get through focus groups and market research. Now it's available online, free for those who are willing to listen. Harnessing such feedback can bring great insight into the effectiveness of your marketing campaigns. Any customer who cares enough to mention a brand on Twitter is a possible brand evangelist, even if the conversation begins with a complaint! Use data to turn negative experiences around.
Hypertargeting
Big data can also be used to get your message to the right customers, at the right moment. This is sometimes referred to as hypertargeting and can include real-time marketing to specific geographic areas. Companies are using data to target specific audiences, wherever they are, and whichever social platform they're using.
Infographics
Visual content has become an important part of many marketing programs. Infographics, for example, are a highly popular form of quick, shareable content that helps explain trends, statistics and complex data-driven concepts. Big data can be a rich resource for creating these materials.
Positioning
Not sure what will connect best with your particular audience? Try testing out a few variations of your message on Twitter to see what reactions you get. You can also test email subject lines, along with more complex concepts like brand messaging and crisis communications. Social data can provide invaluable insights when properly interpreted and leveraged.
Competitive Analysis
While you're monitoring all this data outside your company firewall, make sure to listen in on the conversations about your competitors.  See how you rank alongside industry rivals, so you can uncover weaknesses and opportunities, and always stay a step ahead.