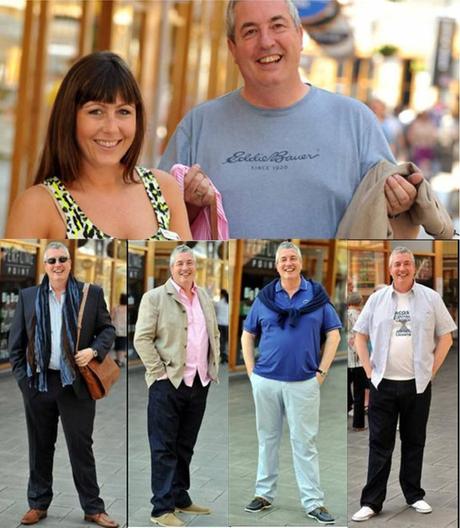 Andy has had a fashion make-over from Louise Evans, style consultant at McArthurGlen's Bridgend Designer Outlet. She took the self-confessed "off-duty" casual dresser and created four new smart casual looks for him with clothes from retailers at the shopping centre, proving that looking stylish outside of work is not only easily achievable, but it can also be done without having to spend a fortune.
Before his style makeover described his style as "schizophrenic".
He said: "At work I'm more than comfortable in a suit with an open top shirt but when at home I just switch off when it comes to my appearance.
"My children, Charlotte, 26, and Lizzie, 24, have given up on me, they despair.
"I quite often get the 'Oh dad' look and am sent back upstairs to go and change my outfit. Inevitably since becoming a father I've had less time to spend on myself, and outside of work I focus on my family rather than myself. But to be completely honest I think I'm just lazy – I wear whatever I come across first."
After Louise's help, though, he's determined to smarten up a bit.
You can read the full article here. Which one doe you like?