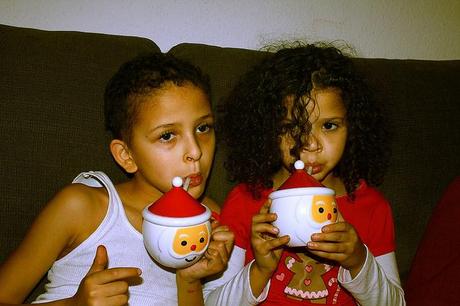 Hope everyone had a wonderful Christmas (if you celebrate!) and are continuing to enjoy the holidays! After my last weekend of class, we a seemed to be busy celebrating nonstop! It was exhausting, but certainly worth it! In the past I usually ask my husband if we could go somewhere long after all the money's been spent on presents and mass amount of food. So this year, we planned all of our Christmassy trips in September.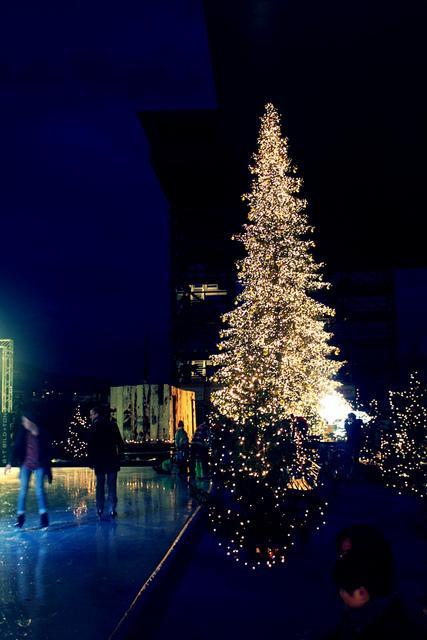 Starting off with Switzerland, which we wanted to visit since the beginning of the year, but circumstances prevented that. We originally wanted to go to Salzburg Austria my last weekend of school, but the hotel prices were exorbitant! Surprisingly, we found a cheaper hotel in our price range in Switzerland that weekend! We planned for Switzerland, originally to be a weekday trip and Austria to be a weekend trip, but our funds had a different plan- the change was certainly fine with us!  So I finished up my Anthropology final and we packed up and hit the road. We got a great deal from Hertz for our rental as the original car we reserved wasn't in! It was nice comfortable ride and didn't hurt our wallet, especially as we were on our way to a very expensive country! And my oldest was there to enjoy the trip. We had a great time! I will go into greater detail about our trip to the transport museum in another post! We visited two Christmas Markets one underground and another close by the bridge. An Advent building so CUTE.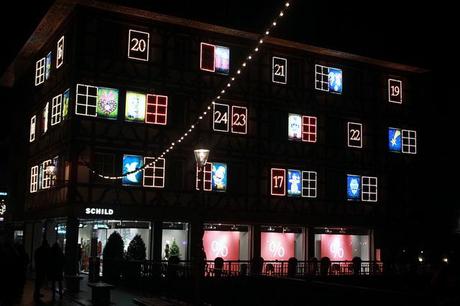 One of the biggest ones!  It was expensive, but the kids had a wonderful time. They said it was the favorite trip of all the trips we've been on. Of course the kids choose the most expensive place as their favorite!  Here are some photos from that trip!Happy School is overrrrr (sorta)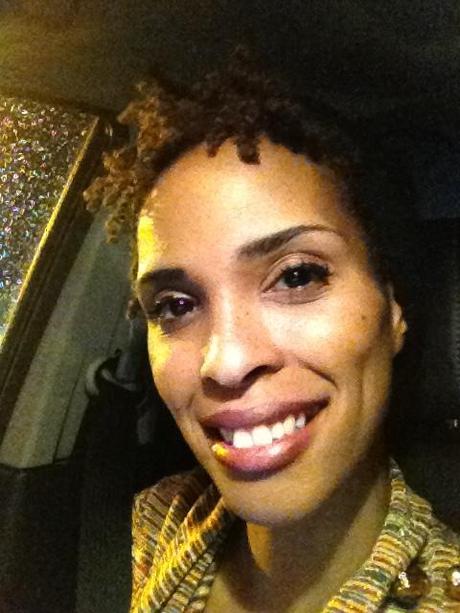 I also tried a new protective style after my crazy hairscapades in England! I wore a beanie with either a satin bonnet or a baggie for deep conditioning under! my hair was happy!
BEAUTIFUL Lucerne (Luzern) Switzerland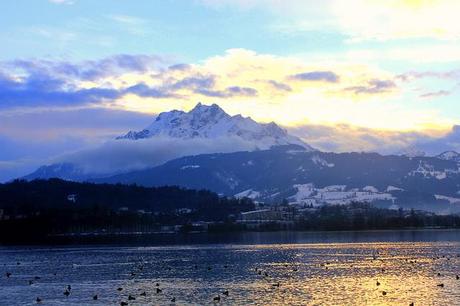 A SWEET older woman took our picture. The kids a re a bit more cooperative with strangers lol.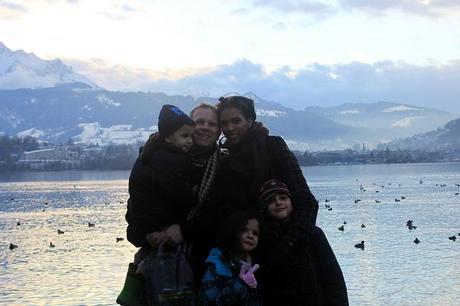 Gluehwein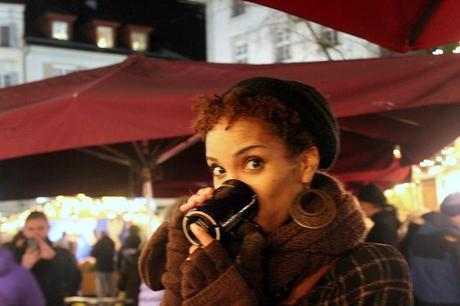 With all of the road trips, I should have called my husband Clark lol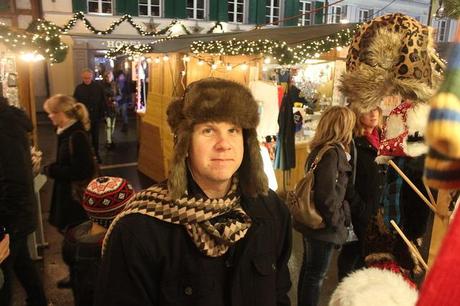 My cuties love Merry-go-Rounds another find at Christmas Markets!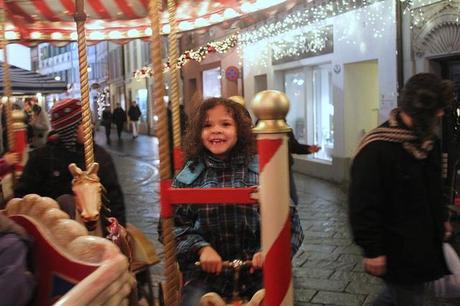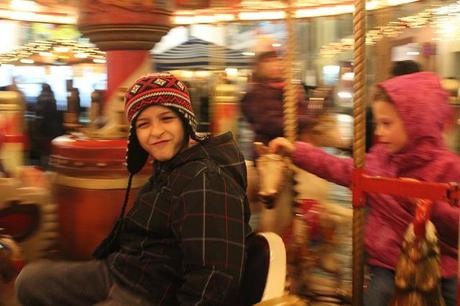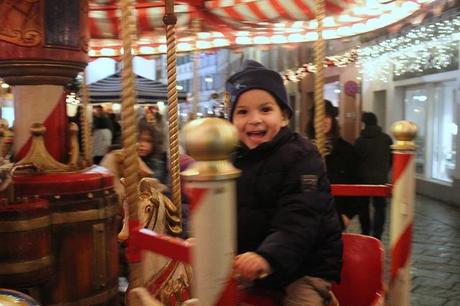 Beautiful Chapel Bridge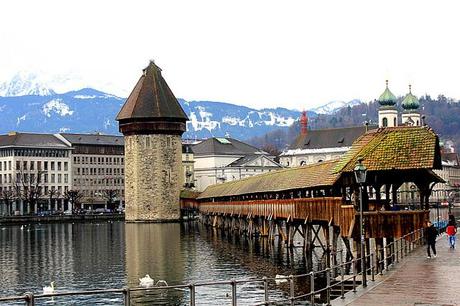 My baby James Dean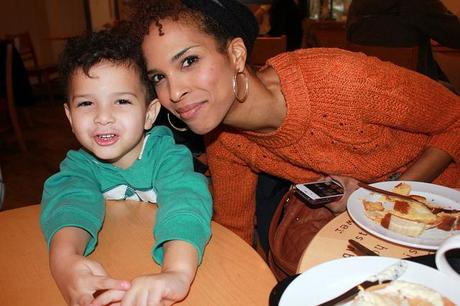 A few days later, we went to Salzburg, Austria. My husband had a lot of work to do the day we were supposed to leave so we got a late start.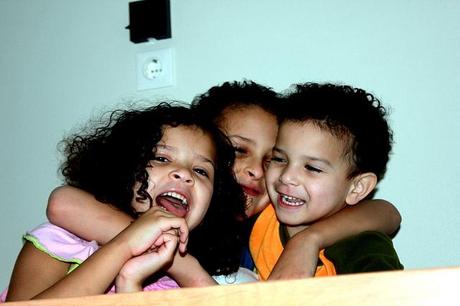 We drove our own car here as we just got some new tires and the trip was only a 2 day trip. We experienced every kind of weather on the way there. My husband wanted to turn around and go home, but me, I am determined to finish what I started. And while we were there, we didn't regret it one bit. We had an amazing time. Friendly people, not so expensive, it was a beautiful town, one of my favorites of the year and we've been to A LOT of places this year in and outside of Germany. We are hoping to go back when we visit Munich for one last time in 2013.  Here are some pictures from that trip!Kinderpunsch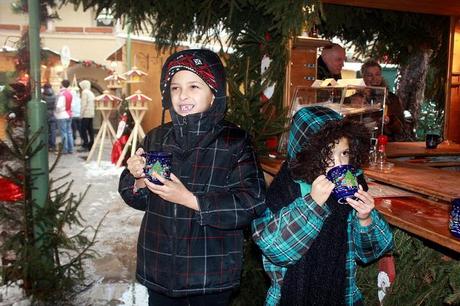 Gluehwein and Kinderpunsch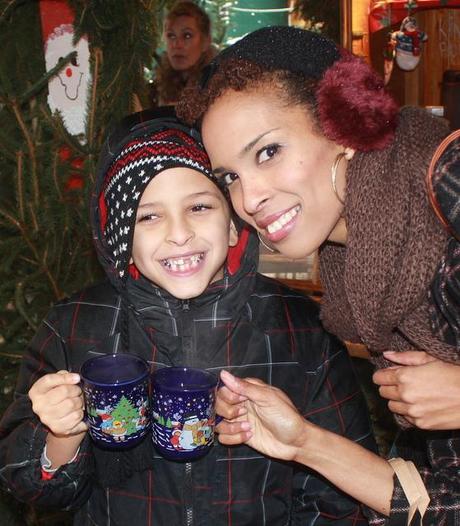 Mommy Daddy time at the Toy Museum (making a separate post about that!)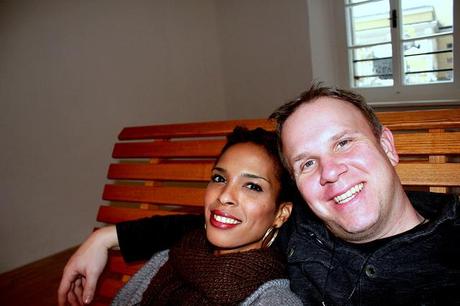 Old Town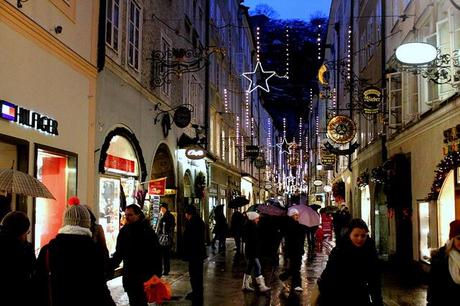 At the Christkind Markt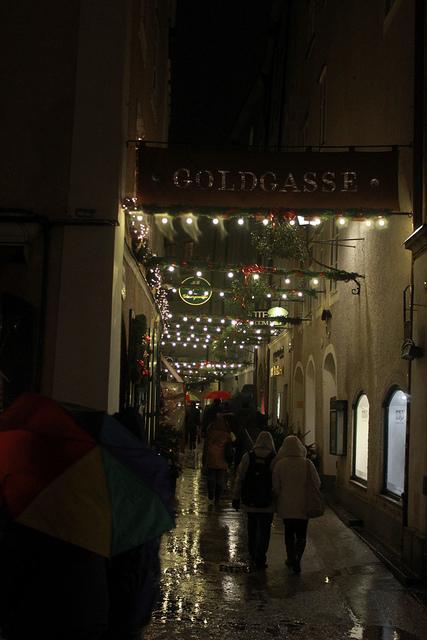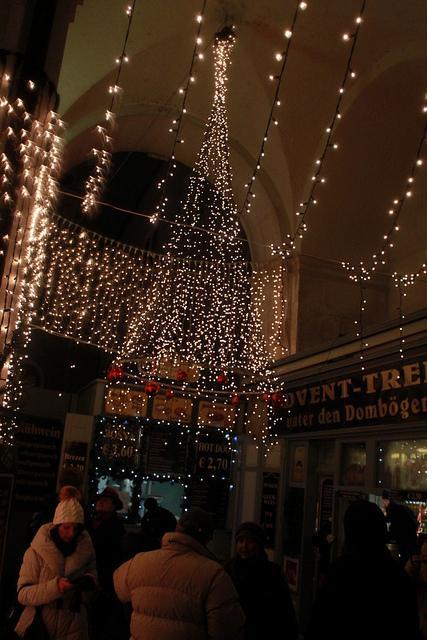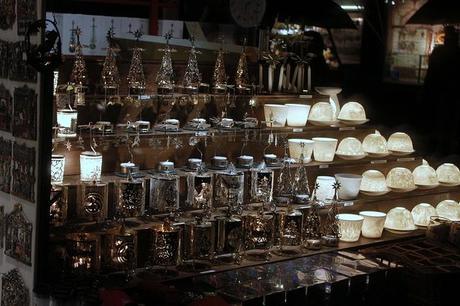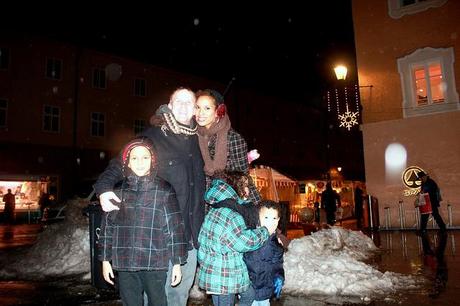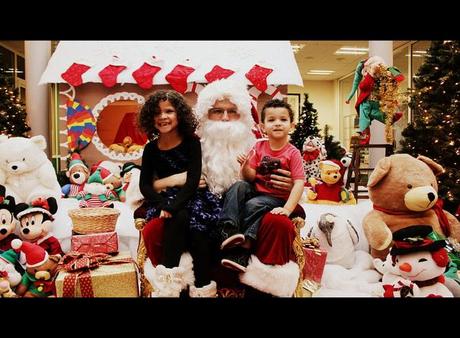 When we got home, the next day we went to see Santa Claus. We had to get cracking on our own Christmas traditions. And while we're doing a lot of them later than usual, we got them ALL done lol. At the same time it wasn't exhausting it was nice and our kids had a wonderful time!!! We did a craft talked Santa, wrote Santa, baked for Santa, that dude is SPOILED. As Santa is my husband, He deserved every bit of it!!! Check out Mama's Christmas 2012.
Santa Claus at the Ramstein Community Center looked a little young and thinner this year;-)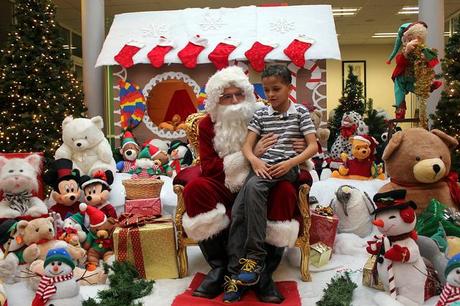 Kids with their crafts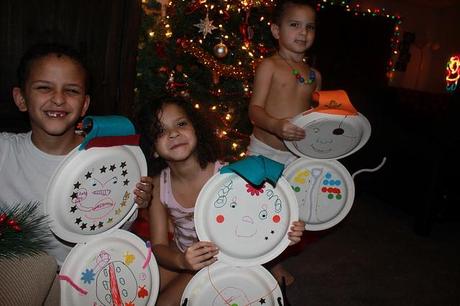 Christmas Eve Dinner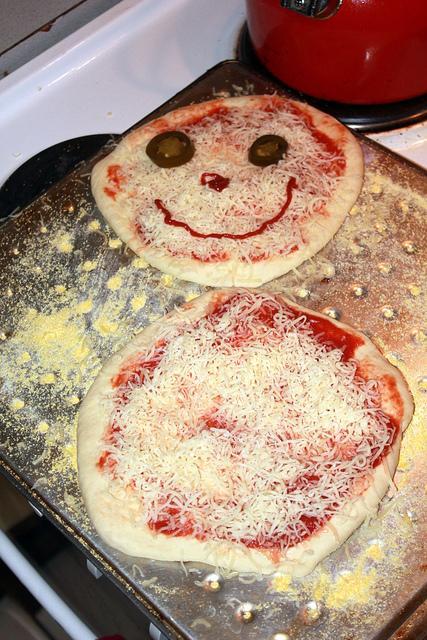 Letters to Santa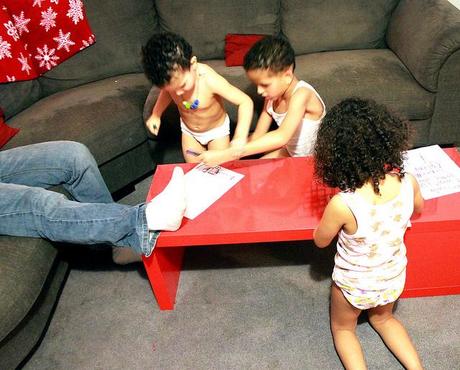 Santa is generous!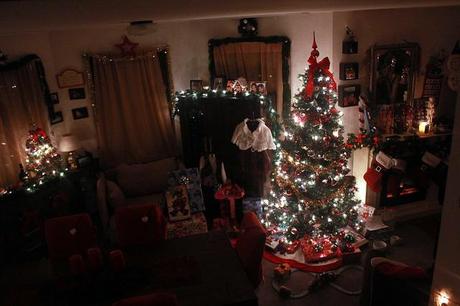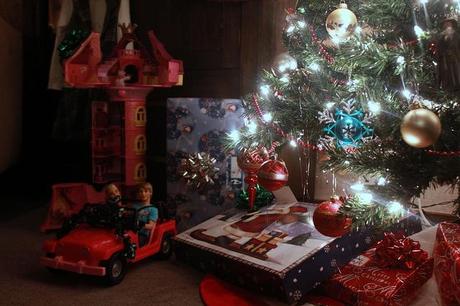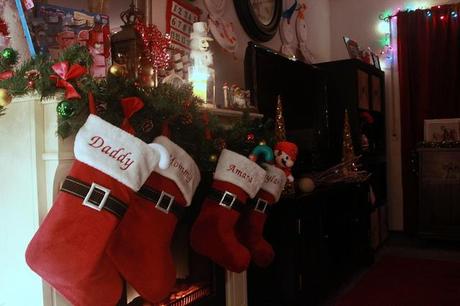 Christmas Morning!! I love this picture!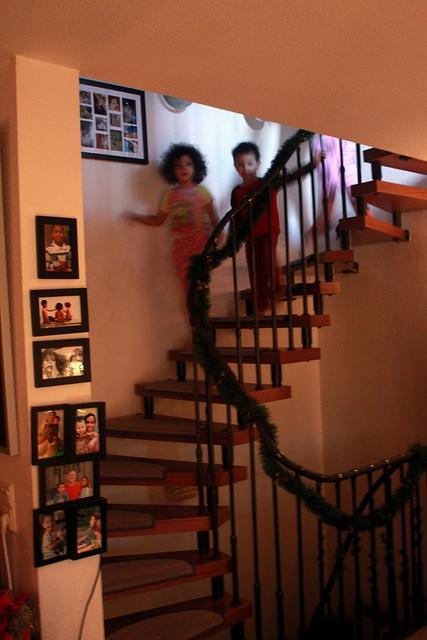 She got ERIC!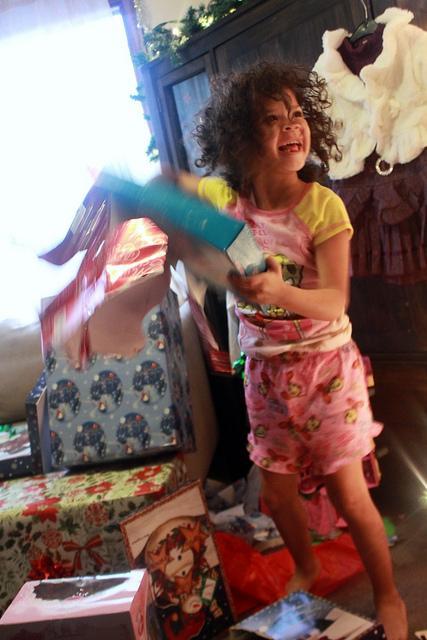 Nosepick break hehe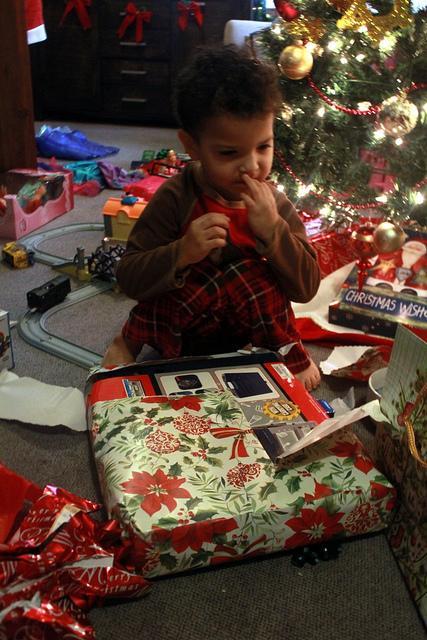 Crazy!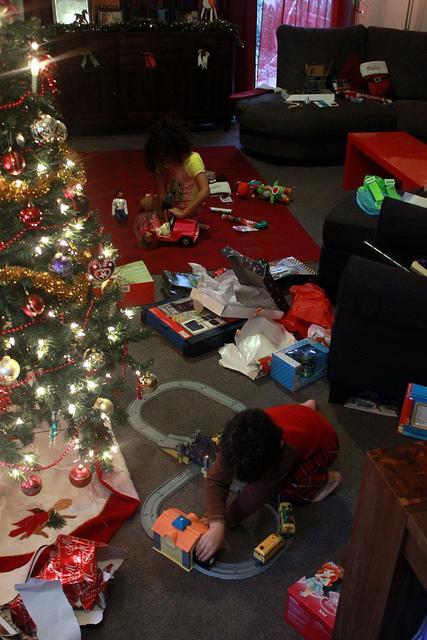 Breakfast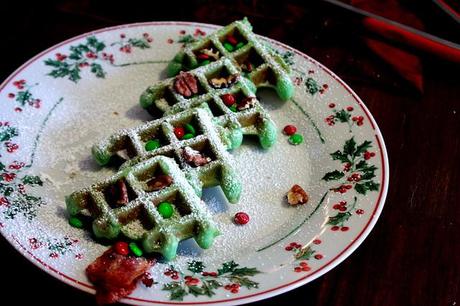 Dinner!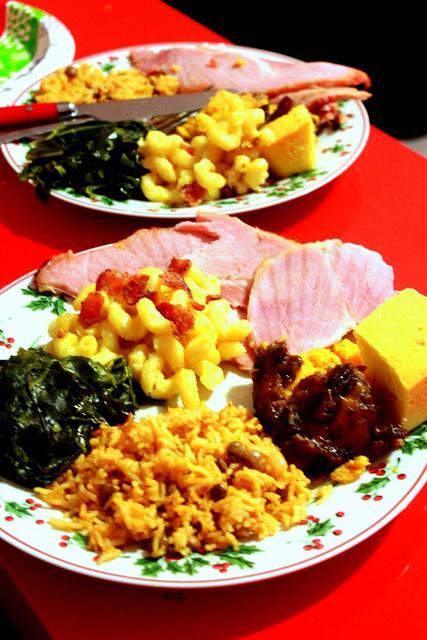 Christmas was s magical this year! All the work was WELL worth it! Hope you enjoyed your holidays!!!!!
Check out more pictures on my flickr page.