When you are become pregnant, there are some things you are going to need/want. Being pregnant can be uncomfortable, so here's a list of things that I found helpful during my pregnancy. The 'essentials' list won't be the same for everyone, but I find that most women find these items to be helpful!
A Pregnancy Pillow
The pregnancy pillow was probably one of the first things I bought when I got pregnant. Even while I was in my first trimester I found it hard to find a comfortable position to sleep. When I got the pillow, I was able to sleep much better. Later on, when my belly got bigger, this pillow was a life saver. If you can't afford a pregnancy pillow or don't want to buy one, you can use lots of pillows stuffed around you in certain areas (especially under your belly and butt when you get further along).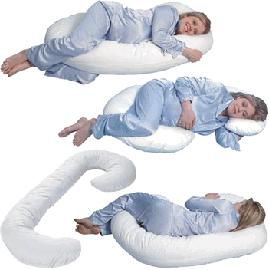 Leach Co. Snoogle Total Body Pillow
Coconut Oil (Or other natural healthy oil)
I don't believe that putting oil on your tummy will prevent stretch marks. I do, however, know that when your tummy and breasts stretch and grow, they itch. Also, with all of the growing and sweating you will be doing, rashes might occur. I had them all over my tummy and breasts. Coconut oil helps to soothe itching and rashes. Keep some on hand!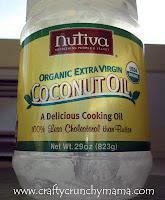 A Water Bottle
I had extreme thirst while pregnant. It seemed like no matter how much I drank, it wasn't enough. I kept
a gallon
jug with me at all times. It is easy to get distracted and not drink enough so keep a bottle with you and put some in the car too!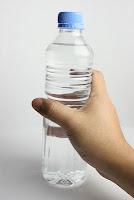 Maternity Clothes
I said I wasn't going to buy any. I thought I would just buy a few pairs of leggings, stretchy jeans, and larger tops. Nope. I got uncomfortable really quick and ended up experiencing the joy that is maternity clothes. They just...fit. They are tailored to accomodate your growing tummy. Even the maternity leggings were awesome!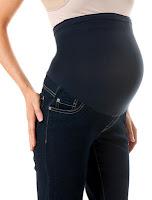 Frequent Snacks
You are going to need these! Keep some in your house and in your car. For me it had nothing to do with the sterotypical "I'm hungry, feed me now or I will rip your head off" pregnant person. I needed food to keep up my energy levels. Also, I found that eating small and frequent meals and snacks helped with nausea.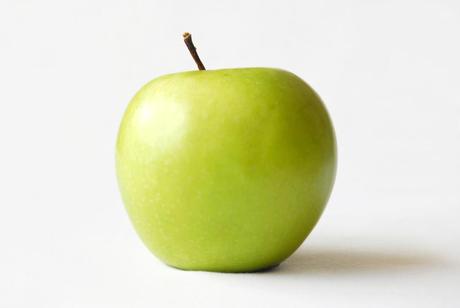 Prentatal Vitamin
Yeah, I gotta remind you to take that. It is important for the growing baby inside of you that you have all of the proper nutrients. It is also important for you! If the prenatals make you nauseous, ask your doctor about taking a children's vitamin, such as a Flintstone Vitamin. I did, and my nausea decreased.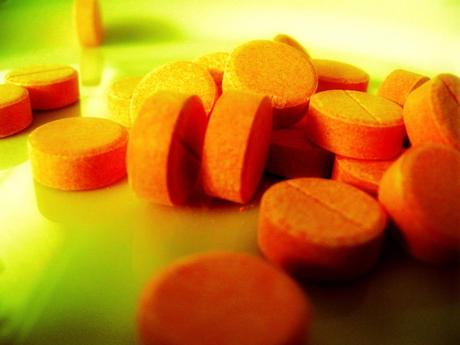 Milkshakes
You heard me - I'm recommending milkshakes! Early on in the pregnancy I was a part of some hair salon discussion about pregnancy symptoms. One lady said she lived off of chocolate milkshakes because they helped her heart burn. Once my heart burn hit, I was willing to give
anything
a try. I got a strawberry milkshake and it worked! If you don't want the extra calories you can take a Tums, but what fun would that be?
Scrapbook, Photo Album, or Journal
When you are in the middle of pregnancy, it seems to drag on. Now that it is all behind me, it feels like a faint memory. I digitally scrapbooked my whole pregnancy keeping track of the symptoms, trials, and triumphs of each trimester, as well as photos of my ever growing belly. I am so glad I took the time. If you don't scrapbook keep a journal with some photos. It is fun to look back on and will be even more fun when you can look at it with your child someday.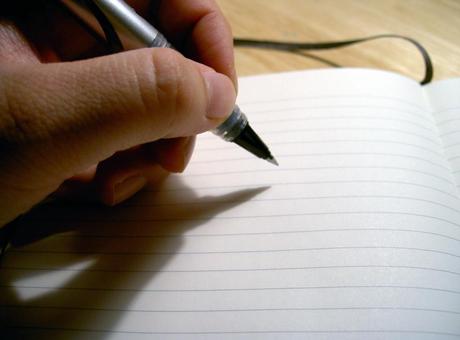 And last but not least you will need:
A helper!
Find a person (or two or three) that you can lean on for support. You are going to need it - emotionally and physically. Get somebody to help you with lifting, cooking, and painting the nursery. Get someone to come over and watch movies with you when you feel sick. I shared the helper love when I was pregnant. My husband did most of the helping but other family members and friends were there for me as well. I had a whole network and it was great!
There are so many more items that you will need, but these were my favorite! Are you (or have you) been pregnant? What are (were) your favorite items to have?