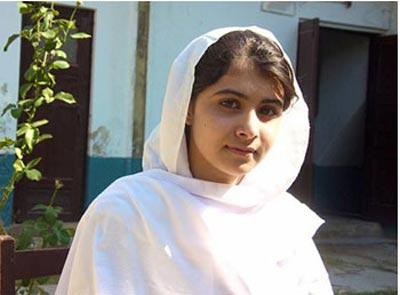 Malala Yousafzai, the 15-year-old human rights activist who was shot in head by Taliban in October, has been nominated for Nobel Peace Prize 2013.
Norwegian parliament put forward her candidacy after which she has became the strongest contender for the peace prize.
Last year's Nobel Peace Prize went to the European Union.
Malala Yousafzai was critically injured in a Taliban attack on October 9 when she was on her way from her school in Mengroa. Last month she was discharged from the Birmingham's Queen Elizabeth Hospital.
She earned the global eminence for her for her work to promote the schooling of girls in her hometown Swat during the Taliban oppression in the Valley three years ago.
Malala Yousafzai was just 11 when she wrote a diary about the treacherous situation of Swat during the military operation. In the diary, which she kept for the BBC's Urdu service under a pen name, she unveiled the atrocities committed by the Taliban.