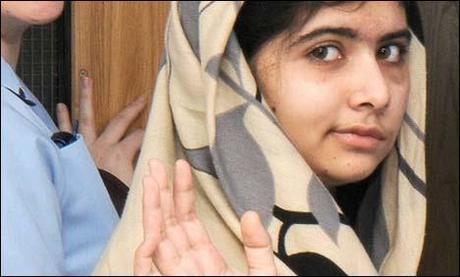 Malala Yousafzai, the teenage children activist, who was shot in the head by the Taliban in October, underwent two successful operations on Saturday.
According to Birmingham's Queen Elizabeth Hospital Malala had skull reconstruction and a cochlear implant surgery to restore her hearing on Saturday. The doctors are said to be pleased with her progress.
The 15-year-old was critically injured in a Taliban attack on October 9 when she was on her way from her school in Mengroa. Last month she was discharged from the Queen Elizabeth Hospital after the completion of first phase of her recovery.
She earned the global eminence for her for her work to promote the schooling of girls in her hometown Swat during the Taliban oppression in the Valley three years ago.
Malala Yousafzai was just 11 when she wrote a diary about the treacherous situation of Swat during the military operation. In the diary, which she kept for the BBC's Urdu service under a pen name, she unveiled the atrocities committed by the Taliban.