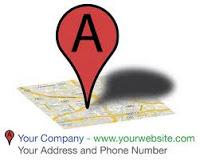 Now that you should have created your Google account by now, this is the time to move ahead and know how you can benefit from Google places.
How to connect?

Google Places asks you to speak it all about your business through a well prepared form. It asks you to provide essential details regarding your company name and its website (if any), complete address, contact numbers. Alongside, its main emphasis is on the nature of your business. You are free to mention all the minute and major niceties pertaining to the services your proffer to your prestigious clients. This may include your working hours, a relevant image, a video that could manifest your services in a better perspective and so on.
Important considerations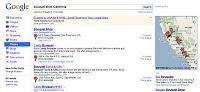 While describing your business, if you can elaborate it with picture perfect keywords, you are bang on target. For instance, if a visitor wants to look out for bouquet shop in California and if you have included these magical keywords, 'bouquet shop California', in your company's description, half of your job is done. It is the volume of reviews from your loyal customers for your prolific services that does rest of the work and accomplishes your goal of making it the most from Google places.
Locate your business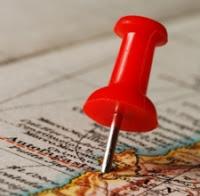 This would surely pump you with joy, I bet! You can also mark your business on Google maps and let your visitors find you out while searching on this secluded search facility of Google. Such a caring move could serve the two-fold benefits. Besides getting your name on the top search page of Google search under Google Places, you can also see your link in Google maps. Need I say any more that this is like killing two birds with one stone? So don't waste time and gear up to promote your business among your very own people.
Price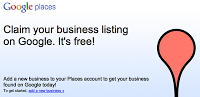 What?? Price? Oh Don't worry, Its free of cost!