Remember as a child mixing potions out of mud, shampoo and your mum's most expensive perfume? Creating a signature cocktail for your wedding is the grown up equivalent, according to Liquid Spirit!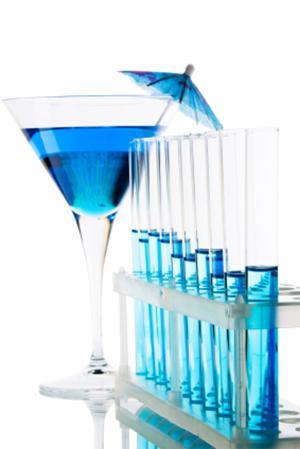 So here's an interesting idea for those of you who are having a wedding at home, or have a little flexibility with the bar at your venue: make your own signature cocktail to celebrate your wedding day and then keep the recipe to recreate the moment on every wedding anniversary!
It only takes a little planning to do, and if the two of you enjoy a tipple you could have a very pleasant evening 'designing' your wedding cocktail and forgetting the traumas of guest lists and wedding budget spreadsheets! Over to Liquid Spirit for a guest blog post to fire your imaginations…
Why not serve your own signature cocktail to your wedding guests? Immortalise your wedding by creating a cocktail to commemorate your big day and to share with family and friends for years to come.
Ten tips for creating your own commemorative wedding cocktail
1 – Stay true to your event
Remember where you and your partner met, how you got engaged, what are your likes and dislikes? Make yourself a list together and go and buy some supplies from your local supermarket.
2 – Celebrate your history
If you have Brazilian ancestry, consider Cachaça. Part Scottish? Scotch. Russian heritage? Vodka. Chinese forebears? Sake, you get the picture. Remember to research your spirits wisely as local produce will support your roots more than an international brand, i.e. don't think there is that much Cuban interest in Bacardi.
3 – Listen to your palate
What do you like, sweet or sour, sparkling or still, light or strong, clear or dark? Your wedding cocktail is usually intended to be enjoyed by your guests as well but don't forget this is one drink you will want to recreate for the rest of your life.
When experimenting, try to achieve a contrast in the drink by combining something sweet with something sharp. E.g. fruit liqueur with lemon juice. The result is likely to be more palatable. The most successful cocktails achieve this balance. Consider the visual texture, consistency/density, colour, palatability, aroma, taste and presentation.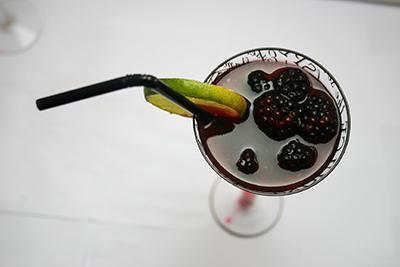 4 – Local & Seasonal
Find garnishes and local liqueurs in your market to make your drink locally sourced and ecologically friendly. Flavoured vodkas are a good spirit to research as they can match any ingredient and provide a flavour for all occasions.
Flowers also play a major role in everyone's wedding but why restrict them to the ceremony? Garnish your cocktail with a flower for a beautiful floral touch to your commemorative cocktail.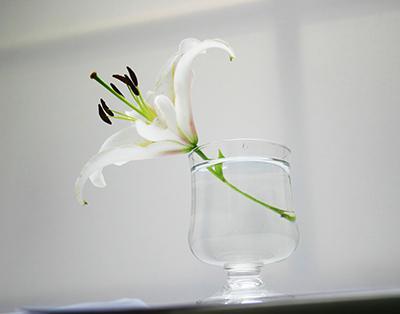 5 – If you think outside the box, destroy the box
Go nuts! Consider outlandish cocktails with that added wow factor; consider flaming orange zests, wild orchids, bacon infusions and possibly a whole banana as a garnish. Who said a cocktail couldn't be served out of a glass slipper?
6 – Nostalgia
Research old cocktails, the Manhattan, Vesper, Old Fashioned and Sazerac are becoming popular once again. Try inventing a modern twist on a classic; include your family's namesake or the area your event is in. The Smiths' Something Blue, the Oxford Wedding Bell or The Masons Eternal.
7- Simplicity
Too many clashing flavours can ruin a drink, no matter of the quality of the ingredients. It's useful to know that many mixed drinks contain a liquor base, a liqueur and juice. The garnish is added for eye-appeal. A Cosmopolitan is double vodka, a single Triple Sec and a double cranberry juice. A dash of lime is added to zest it and a lemon twist is added to the glass to make it more appealing. This formula is tried, tested and easy to adapt.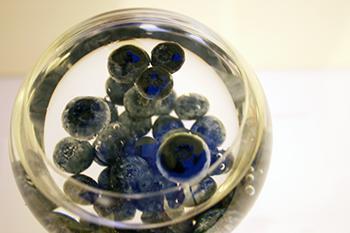 8 – Fashion
Have a look at modern restaurant menu's or up-to-date cocktail guides. Pomegranate is in right now and if you're a perfectionist you could research Japanese tools and techniques, inspired by East Asian tea ceremonies' attention to detail add to the luxury of crafting slow drinks. Have a Google of it and ponder no longer!
9 – Have Fun!
This should not be a chore; this should hark back to childhood days of 'mixing potions'. Playful experimentation should be the cornerstones of your cocktail creation. Just get some ingredients with your partner and start playing around, there are much worse ways to spend a Friday night after all! Remember to jointly celebrate your likes and don't stress out about pleasing anyone in particular.
10 – The Golden Rule, never forget:
"A cocktail will never be better than its cheapest ingredient."
- David A. Embury (1948)
Could not have said it better myself. Hope this gives you some inspiritation.
Please visit LiquidSpirit for more tips on cocktail creation.