A bit of a grand title but I did spend quite a bit of time in the run up to the 25th getting my make on. As well as trying to buy a lot of my gifts from small independent businesses I also wanted to have a go at making my own. This task was greatly helped by the Vanilla Ink 'Make your own Xmas Presents' class I attended. Having the time set aside each week meant that I actually got stuff done. And I was pretty pleased with what I achieved.
I made this (not entirely accurate) London skyline necklace for my lovely friend Kimberley. Hammering the square 'windows' was super fun.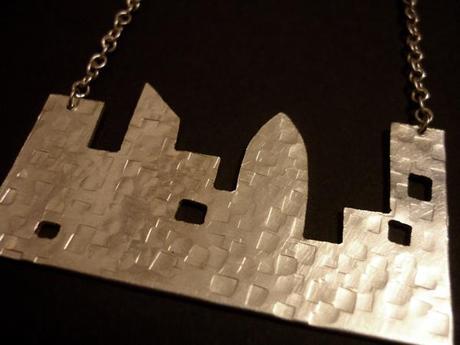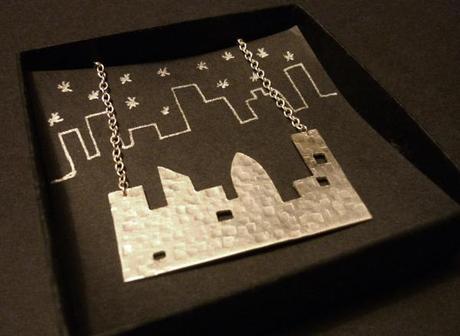 And this Braille name necklace for my little sister Heather. Granulation (the process of making the tiny silver balls) is definitely one of my new favorite jewelry techniques.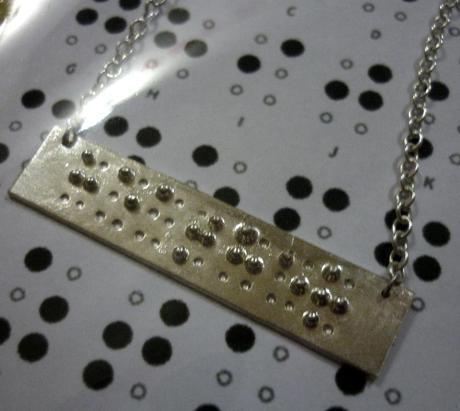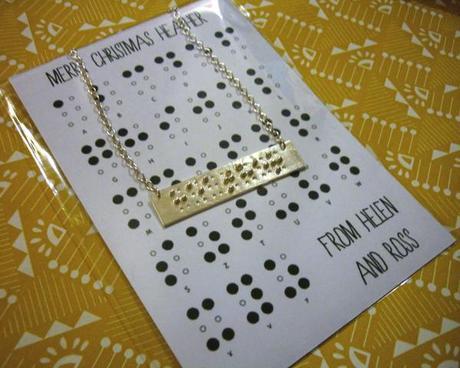 I also managed to find time to make a couple of Braille initial necklaces for my two older sisters.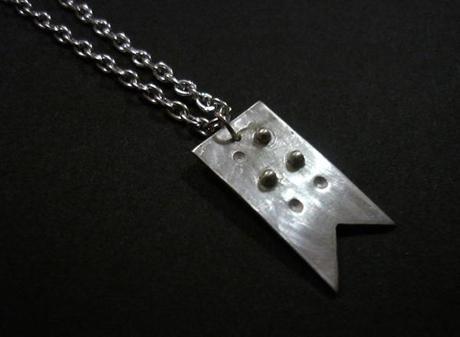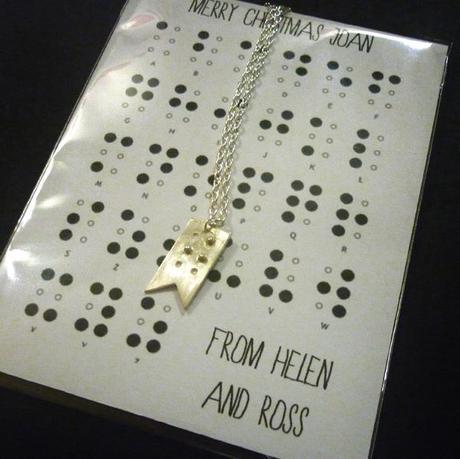 And, to warp these lovingly made gifts, I had a go at stamping my own wrapping paper and gift tags. I didn't quire manage to stamp the whole roll of wrapping paper but I had a damn good go.