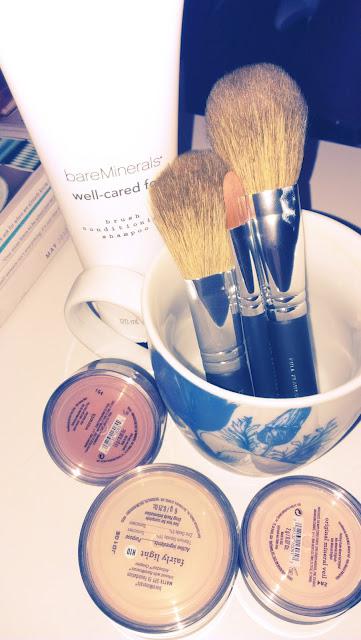 I love me some Bare Minerals. I use almost everything skin wise they offer! Above, a lovely way to get started with BM. I chose the Matte Foundation, regular Mineral Viel, Warmth All Over Face Color with the Full Flawless face brush, Flawless Face brush, and the Maximum Coverage Concealer brush. 
I love the way the Matte Foundation makes my skin look super smooth and even! Below, you can see their Purely Nourishing Facial Cleanser and Purely Nourishing Moisturizer for Combination skin. In the small jars below I have samples of their Renewing Serum. It locks moisture into the skin and enhances your moisturizer to target your skin cells to boost your cell metabolism. That means beautiful healthy skin people!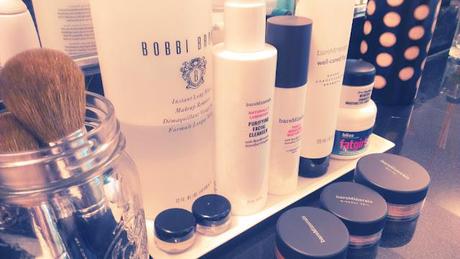 As you can see, the foundation goes on super smooth and doesn't look heavy. Even though I chose the Matte Foundation I wasn't concerned about dryness (I do live in a desert after all). The product itself doesn't have any reflective properties to make it shiny but it is FAR from being a dry powder. It is so creamy and goes on super smooth!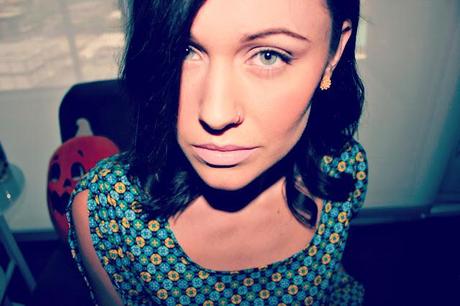 I decided to give this 70's style dress a spin today. My boyfriends mother surprised me with this gem in the mail and I couldn't have been more excited about it! You'll see a full body shot another day :). Thank you for your patience with my posts as I know they have been few and far between this last week. When I work two jobs, the blogs tend to suffer :(. Its easier for me to use Instagram as an arm for my blog. If you don't already follow me on Instagram, you can search for me: @thebloomer.I hope you've all had an amazing Monday! I can't wait to pick up my man from the airport tonight. He's been rocking out with Metallica (and many others) in Atlantic City the last 3 days.