One of the best lessons I've learned, in the many years I've been applying my makeup, layering.  To get the best results you need to layer products.  We are constantly taught to layer clothing but layering makeup products is rarely taught.  All sorts of companies claim that their products are "All in One".  They say, you can save time and you only need this one step.  Well, that's a great pipe dream but I've rarely found one product that does it all.  My eyes are the place I do the most layering, on my lashes and under my eyes.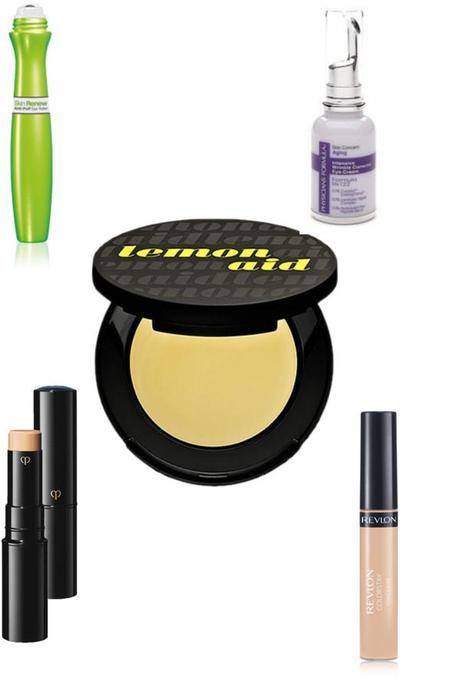 Layering - Concealer
I have chronic dark circles. I've mentioned them before. The battle to cover them has been raging ever since I started wearing makeup. Sleep helps a little but they are never completely gone.  My sister shares this same struggle and my mom has a hint of them, so I know they're hereditary. I could live without blush, eyeshadow and even lipstick but I can't live without concealer. The first step is a depuffing roller and serum.  I use Garnier. I follow with a rich eye cream, like Physicians Formula Intensive Wrinkle Corrector Eye Cream. Moisturizing is crucial for concealer. Then I add Benefit Lemon Aid on the darkest areas.  It neutralizes the bluish tones.  Then I add Cle de Peau concealer, with a brush. It's my miracle product. It covers better than any concealer I've ever used. It's pricey but a tube lasts me almost a year and it's worth every penny. I follow with a long wearing creamy concealer (like Revlon ColorStay concealer).  Then I finish with a light dusting of powder to set it all. This multilayer combination virtually eliminates my chronic and very dark circles, which is an amazing accomplishment.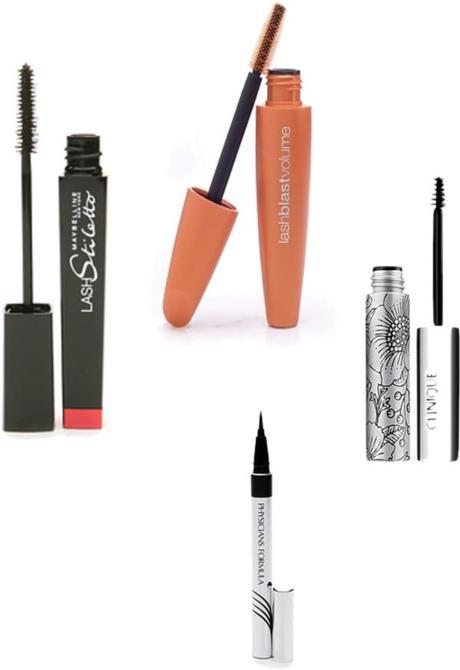 Layering - Mascara
Mascara is another layering trick.  I heard this tip from a makeup artist and I never gone back to just one mascara.  A few months ago I started using Physicians Formula Eye Booster Eyeliner + Serum.  I was skeptical that it would really grow my lashes.  I'd tried drugstore serums before but to be honest, I wasn't consistent with use.  I use eyeliner daily and got it on sale.  It gets fantastic reviews.  I have to say, it lives up to the reviews and the hype.  My short stubby lashes really are longer and fuller.  I love this product!  I apply my liner first then I begin layering mascara.  I start with Maybelline Lash Stiletto.  It lengthens my lashes and defines them.  Then I add Cover Girl Lash Blast Volume mascara (or another volume type mascara).  Last I use Clinique Bottom Lash mascara to get the inner and outer corners of my eyes.  I know it's for lower lashes but the tiny brush is perfect for the tight corners of my eyes and my lower lashes too. This layering process gives me thick, long lashes without false lashes or extensions. It works great. I love many of the expensive mascaras but frankly, I've found great economical options at the drugstore that work just as well for me as the pricey brands.  I get three different mascaras for the price of one high end brand.  Clinique is a department store brand but the lower lash mascara is only $10 at Sephora.
Do you layer any of your products?