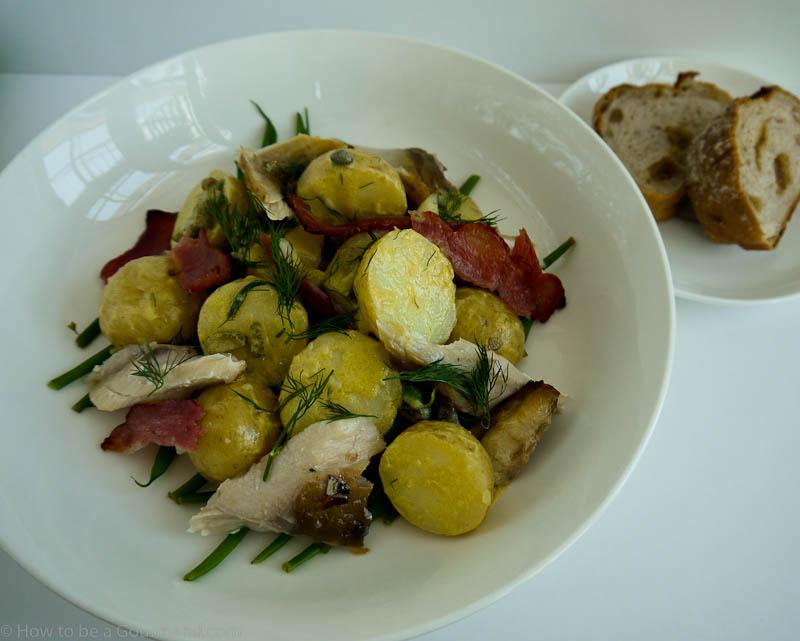 Mackerel, Bacon and New Potato Salad
I thoroughly enjoyed Nigel Slater's Simple Cooking series that aired on the BBC recently. I think my favorite episode was the Surf and Turf theme. Wonderful recipes of Lamb and Anchovy and the classic combination of Scallops and Chorizo, but the dish that spoke to me the most was the Mackerel and Bacon Salad.
I love Mackerel. It is such an underrated fish. It is so cheap and packs lots of flavor. It also brings certain nutritional benefits:
It is a good source of omega -3 fatty acids
It is rich in protein and vitamins A, D and B12 and the anti-oxidant mineral selenium
It is classed as a superfood
It is recommended for lowering the cholesterol and overall contributing to a healthy heart
We have eaten this salad 3 times since the episode aired on TV and it never fails to disappoint. You get the salty and smokey notes from the mackerel and bacon, paired with the earthiness of the new potatoes and the dish is brought together beautifully with the acidic white wine vinegar, mustard, dill and caper dressing. Lip smackin' loveliness!
There is a nice little tip about removing the harshness from raw onion by leaving them in white wine vinegar. Previously I used ice cold water or lime juice for this but the white wine vinegar does the job best in my opinion.
I didn't change much about the recipe at all. I used new potatoes as opposed to salad potatoes. I added green beans to introduce a bit of "greenery" to the mix. They pair nicely with new potatoes as they do so well in a traditional Salade Niçoise. I also needed to use up my remaining cornichons so I chopped them finely and added them to the dressing.
If you are a fan of Mackerel then you will love this dish!
I'm entering this post to "Dish of the Month"hosted by the very kind and talented Janice over at Farmergirl's Kitchen. I've been wanting to do this challenge for a while and time has just ebbed away so I'm so glad I'm able to participate this month!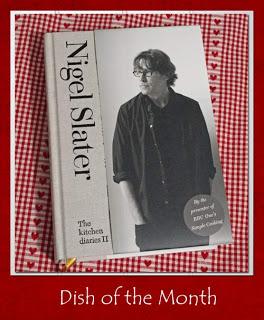 Since Mackerel is such a cheap fish, I'm also entering this post to Credit Crunch Much hosted by the fabulous and friendly Camilla and Helen over at FabFood4All and Fuss Free Flavours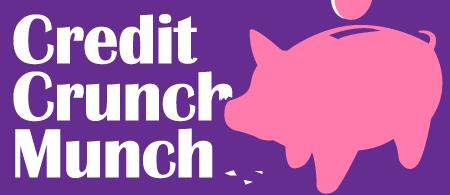 And if that wasn't enough, since this dish uses dill in the dressing and as a garnish, I'm also entering this to Herbs on a Saturday hosted by Karen over at Lavender and Lovage.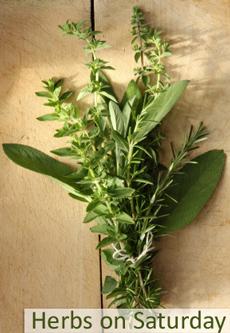 What's your favorite way of serving Mackerel? Do let me know on the comments below!
Like How to be a Gourmand on Facebook