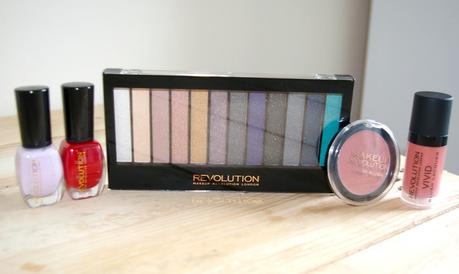 Drugstore cosmetics seem to really be upping their game recently and Make-Up Revolution is the most recent affordable brand I have been trying out. With products starting from just £1, being cruelty free and available in a comprehensive range of shades and formulations, I can see why they are being so popular with beauty lovers.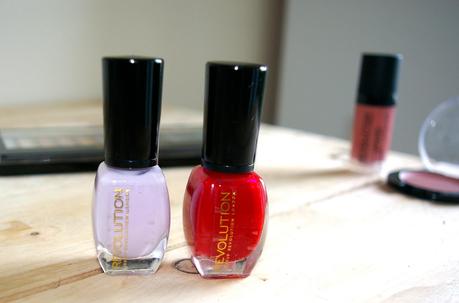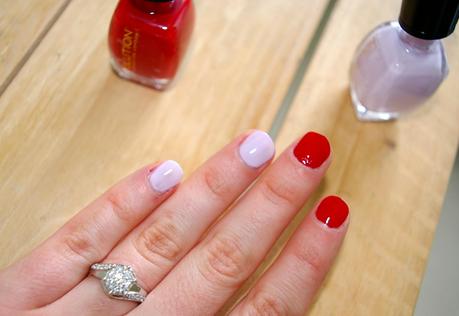 Nail polish in RRP £1.00 each.
I feel affordable polishes generally tend to get a bad name as you really can tell the difference in quality however these polishes are amazing! Not only are they beautiful colours, the formulation rivals that of a higher price tag. They are shiny, dry super fast and don't chip. The pastel lilac color does go a bit streaky and needs more coats than the red but I think most pale colours do, regardless of the brand so it doesn't put me off. I have been wearing the red on my toes for a couple of weeks with no top coat and it has only just started chipping, how fab is that?!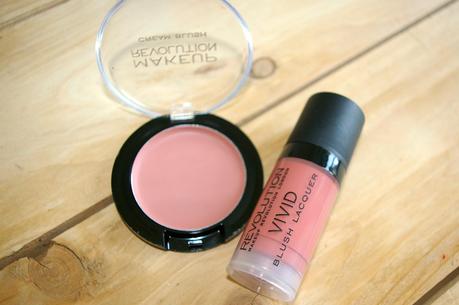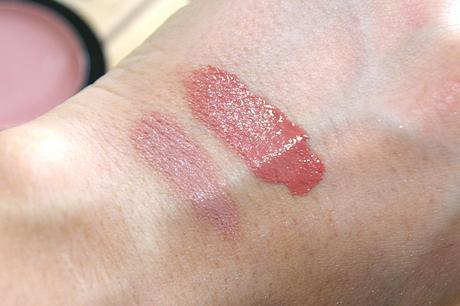 Cream blusher in 'Caramel Shake' RRP £1.50 and Liquid Blush in '' RRP £3.00.
I have only just started fumbling around with cream/liquid blushers as until now I had always been a powder blush gal. I have got much to compare these against but I can say I am loving them! They're gorgeous colours, blend easily and last a good while, the only thing to note is that the liquid blush pumps out much more than you need so go careful!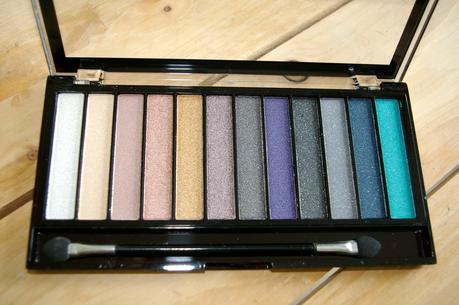 Eyeshadow palette in 'Day to night' RRP £4.00.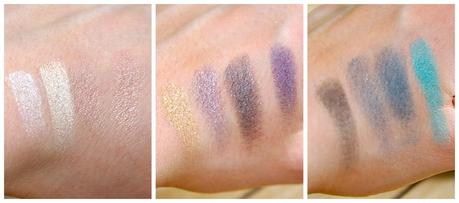 Swatches in order from L-R
The day to night palette is fab and has a whole range of colours to suit everyones tastes. I love the addition of the bright turqoise at the end it's particularly great for the spring/summer. The colours are lovely, as you can see from the swatches, they aren't extremely pigmented but I actually prefer that as I like a more subtle, natural look even with darker colours. I have been reaching for this everyday for day or night so I guess it does it's job! 
I was also sent one of their lipstick however I am going to do a whole post about it as it is my new favourite! ;)
Have you tried their range yet?