Whilst the world keeps spinning, slowed down but steadily still, spin that record full of promise, of astounding ventures at will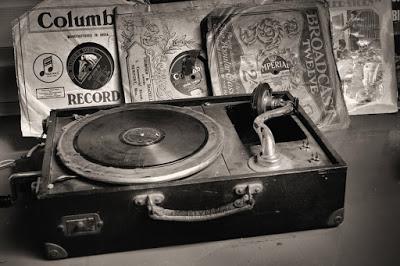 With life as we know it on hold, as we retire from business as usual for a while (and hopefully stay safe and sound altogether), it's not alone boredom we face or doleful isolation we suffer, it's also a common awakening we witness, a hightly solitary we see: there's the chance to reconnect with ourselves, to reconsider our shared values and so far often unquestioned lifestyles as nature sees its prosperous, wholesome spring; there's kindness shown and faith spurred, a sense of community and togetherness felt by many. And there's time bestowed upon us to listen; to friends and family on the phone, to ourselves revisiting our needs, wishes and hopes, to listen to music and music only. Think about it: when was the last time you sat down giving your unshared attention to an entire album in one go? Now it's the time to do exactly that, no excuses, no distractions, just you and that record. By chance, that record might be one of those carefully selected longplayers you'll find below. Each is worth your time, worth investing in, each enchanting and attractive in its own way, some more flamboyant, some more subtle. And each could be the starting point of you changing your ways on a small scale, making album listening sessions a routine you'll even hold on to when we are back to a better normal. 
No. 1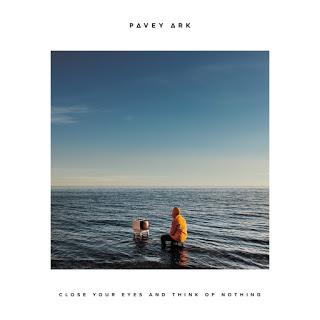 'Close Your Eyes and Think of Nothing', dwell a while and long for something real; the picturesque and poetic debut release of alt-folk outfit Pavey Ark comes just in time to soothe troubled minds and bless solitary souls with 11 delightfully buoyant and invitingly intimate, hauntingly hopeful and honest tonal tales. 
As they unfold, you will willingly, wishfully engage with the ravishingly languorous elegance of 'Cuckoo', you'll admire the tenderly yearning bravery of 'Breaking Out', you'll adore the angelic delicacy of 'Two Blue Lines', you will be drawn to explore the blissfully floating flair of 'She's Already Flown' in-depth. At your own wish you will seek what musical beauty is still left to behold here, and in doing so you will open your heart and allow yourself to feel it all. Every single (melodic) moment. In all its dreamy prime.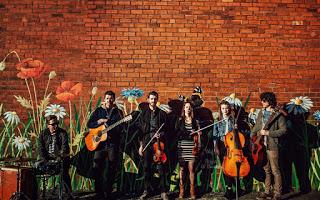 photo courtesy of Patrick Mateer
Reach out & listen to Pavey Ark on ...
.. twitter ...
.. facebook ...
.. soundcloud ...
.. spotify ...

Purchase their debut album as vinyl or compact disc via bandcamp.No. 2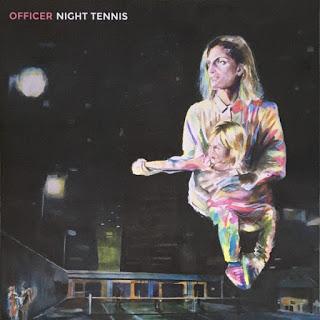 artwork by Ben Jamie

Endless landscapes and winding ways, hazy motions and flaring feelings, surreal and yet concrete, infinite and still defined. A stimulant tension between enlightening pathos and indistinct imagery, a precarious balance between engrossing enigma and liberating escapism. A paradisian dream you wish to cling to, an insomniac nightmare you can't escape from. 'Night Tennis' draws on many influences (shifting from beautifully bewildering sonic scenery and spellbinding, stygian lyrical splendor to stunningly trenchant and provocative wordsmithery, to absorbing, monumentally evocative melodic wilderness); it weaves a musical mantle so velvety vigilant and dreamfully restless, so attractively ambient and pensively puzzling that you will fall right under its devastatingly dramatic yet dulcet spell. May it be through the elysian melodic vision of 'Oblivia (Burden In Berlin)' – a heartrending composition that teases with aerial and arcadian, dolce and olympian grace; may it be through the emotive dignity of 'MNYC (M'aidez New York City)', luring with mysteriously melting and atmospherically ascending languor – or may it be through the forceful tenderness of 'The Inner Oceans & Constellations of Silly Billy' which charms with divinely golden melodic devotion. To up the ante, this picture-perfect trio plots to make you swoon likewise: 'TOOTH (Tears Orbiting On Time's Hand)' – sentimentally aching and sumptuously startling in style, 'Willow & Anchor' (delivering nobly epheremal gravity abundant enough) and 'Pylon Moon' which stars playfully tense tonal panache en masse.In fact, a new fascinating (nighttime) fable to cherish lies in wait with any song featured on Officer's opulent sophomore opus; the one that will pleasantly haunt you in the end might as well be the rhythmically urgent and endearingly whimsical 'Tilt The Clox' or the emotionally courageous and euphoniously fleeting 'Broken Seas (Reanimate)', both standout-tracks without question. Pure quality and rhapsody, however – no matter your favourite – is guaranteed at all times when listening to this moony and moody, marvelous and mesmerizing piece of art.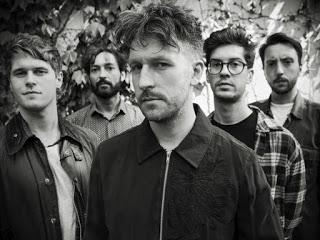 Reach out & listen to Officer on ...
.. twitter ..... facebook ..... their official website ..... soundcloud ..... spotify ... 
No. 3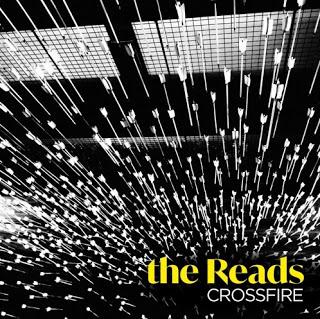 Long time no hear, long time no read but alt-rock six-piece the Reads report back in 2020 with an intriguingly expressive and strikingly colourful catalog of compositions at last: the third instalment of the band's unerringly authentic and lyrically poised musical outings was born after long-running writing sessions, was recorded and eventually mastered at Abbey Road Studios like previous albums before. 
Fully charged with entrancingly polished and richly refined qualities, it offers an exciting and irresistibly immersive sonic spectrum to delve into. 'Crossfire' 

–

 the group's illustrious follow-up release to 2014's quiveringly quaint and hypnotically heart-pounding 'Lost At Sea' 
– 
reveals new facets and rekindles old flames alike; it fuels affection for warmly arresting acoustic adventures (take the 
passionately gallant tenor of 
'The River' for a start, followed by the briskly darling charisma of 'The Abyss'), it stirs anticipation for appealingly august and pleasingly addictive spheres of sound (turn to 'Prettiest Scars' and 'Drawing Pictures' this time, one more elegantly pompous than the other attending to exquisitely scenic levity). It sparks fascination for soulfully gripping instrumental excellence (you'll end up praising the ardently mellow melodic oath that is 'Oh Brother' on an epic scale), it creates sensation for  compelling melodic mystery (find it with 'Never Spoke Of' and 'Top Of The Rock', the first triggering seductively sinister aural rapture, the latter mirroring 
gracefully gloomy electronica
). 
Now, make yourself at home and enjoy the cozy warmth, the fetching flicker of 'Crossfire' in its entirety – without haste but with heart and soul. 
Reach out & listen to the Reads on ..... twitter ... .. facebook ..... their official website ... .. soundcloud ..... spotify ...You can read all about the Reads' history as a band here. You can be part of their future by supporting them through music promotion and merchandise purchases. Start with buying 'Crossfire' today. 
No. 4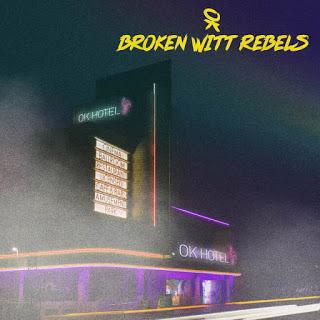 Weclome to the residence of rousing and tastefully risky genre blends where you'll find  smashing sonic suprises every way you turn. Welcome to Broken Witt Rebels' confident call-back to bluesy roots, welcome to their adventurous endeavour setting out for fiercely chic and poignantly peppy new beginnings. Welcome, dear and eager listeners, to 'OK Hotel' 

–

 a daringly lush and gorgeously staggering blues-glam fantasy personified soundwise. 
Is it the recklessly anthemic 'Running With The Wolves' you've heard about? Is it the infectiously sweet 'Love Drunk' that brought you here? Was it the grungy and grim heroism of 'Save My Life' or the twangy suspense and teasing swagger of 'Around We Go' that made you head into this very direction? Will it be the mystically howling and solemnly fervent 'Rich Get Richer' that makes you wanna stick around? Or did you check in for the gleamingly gritty temptation of 'Money'? 
Don't answer yet. Stay for a while instead and get familiar with every shade of melodic decor 'OK Hotel' has to offer. There's plenty, so leave your baggage at the door, break free, be brave and bold, be wild and proud. And don't forget to give them a glowing review.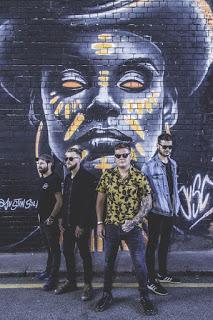 Reach out & listen to Broken Witt Rebels on ..... twitter ..... facebook ..... their official website ..... soundcloud ..... spotify ...Join the circle of  Rebels by stocking up on their merch here.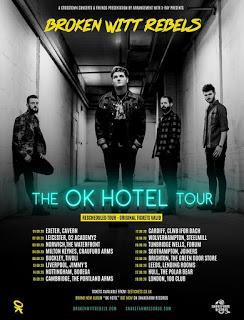 You can find dates for the band's rescheduled 'OK Hotel' tour on their website. 
No. 5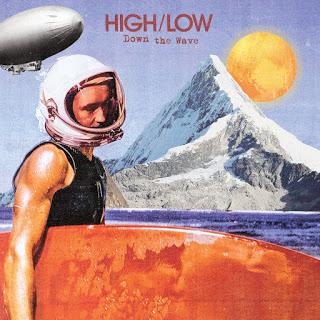 One look at the blue serene sky is enough to know it's summer's dawn out there. Perfect weather, so to speak, for pouring a glass of sparkling soda (yes, the fancy kind, please), for putting your shades on and playing High/Low's never out-dated, perkily roaring and brightly dazzling album 'Down The Wave' out loud (your neighbours will applaude to this, too). The duo's 2019 release is a well-seasoned and spicy, fizzy and fuzzy, fulminant souvenir from less hectic and upsetting times after all – one that ought to be enjoyed anew, one that ought to be enjoyed aplenty these days. So shall we? 
Twirling palmy aestival euphoria and resolute rock ethos, 'Into The Wave' is an almost two-minute-vacation full of sun-kissed fuzz and sandy verve. What a grand leap into the frenetically foaming waves of surf-rock extravaganza that two bearded comrades honed, however, kept definingly raw in the process. We've got the audaciously rampant and feisty 'Getaway Driver' as well as the commandingly fiery bravado of 'The Sludge', short yet resonant for days. We've got the sharp and breezy brutal heat of 'Surf City' next to the vivaciously 
triumphant 'Road (I'm not Superman)'. We've got the fearlessly museful grit of 'Lips' and the blithely impetuous momentum of 'Hello' salutating our way.
With this record, we reckon, your summer leave is sorted already; and what a wild musical ride it will be to make all of the 16 tracks your non-seasonal sweethearts (the dynamically thunderous 'Red Beard' qualifies easily here), each of them noisy and nonchalant, jingly and adamant, cool and heavy at core.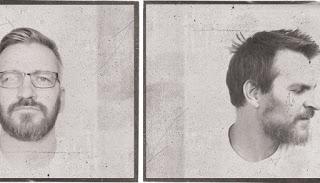 Reach out & listen to High/Low on ..... twitter ..... facebook ..... soundcloud ..... spotify ...Up your surf-rock game and grunge-rock gamble by ordering the band's merch via Instereo Records.