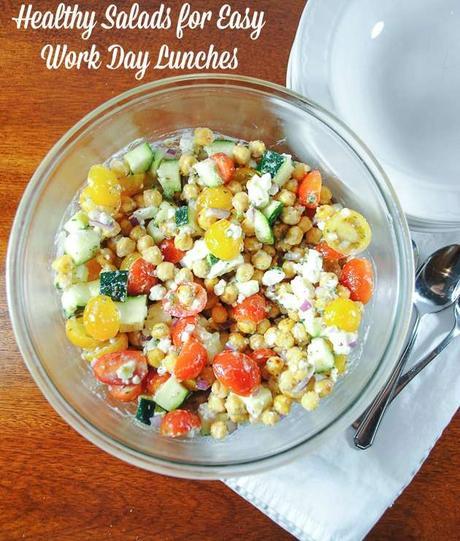 Crunchy, colorful salads are my best bet for a healthy, lower calorie work day lunch.
If I can whip up a salad to go with Sunday supper, then package up leftovers for the next day, I'm ahead of the game.
But, as I'm sure you've discovered, not all leftover salads are delightful to eat. Most often you'll be starving by lunchtime, only to open a container of soggy greens that are completely inedible.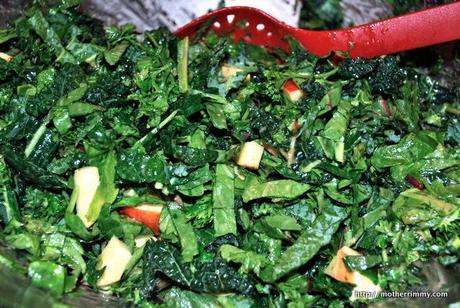 I have tips to help you create a healthy salad you won't have to toss into the company garbage bin, and they start with picking the crunchiest vegetables you can find.
Broccoli, zucchini, yellow squashes, onions, celery, carrots, cucumbers, cauliflower, jicama, bell peppers. Shop locally for the freshest finds.
Blanch vegetables like asparagus, or steam beets.
Strong leafy greens like kale, or cabbages stand up to vinaigrettes without becoming slimy.
Whole grains such as cooked quinoa, farro and brown rice add texture and flavor. Not to mention fiber and protein.
Beans, legumes, nuts and seeds add healthy fats and additional protein, and they taste fantastic.
If you aren't dairy intolerant, cheeses like goat, feta and parmesan add flavor and creaminess.
Most crunchy salads will hold up well for 2 days, so add leftover proteins like chicken, turkey or beef for an extra protein boost.
Last, but far from least, is a vinaigrette.
I've never had a problem when I've lightly dressed a salad. It's when I've been heavy handed that my next day salads haven't held up well.
In my opinion, a dressing should accentuate fresh, flavorful veggies, not over-power them.
If you don't want to make your own dressings, Newman's Own has some lower calorie options, and is a brand I trust for wholesome ingredients.
To get you started on your make-ahead salad creations, below you'll find a few of my favorites.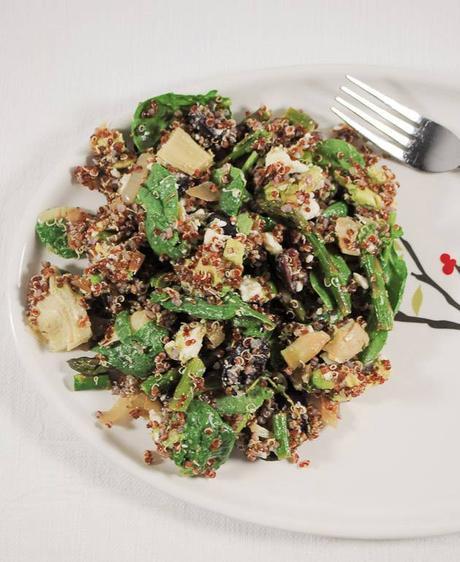 Mediterranean Asparagus And Quinoa Salad With Artichokes, Avocado And Feta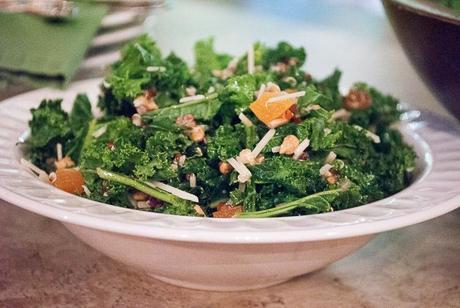 Kale Salad with Quinoa, Parmesan Cheese and Sunflower Seeds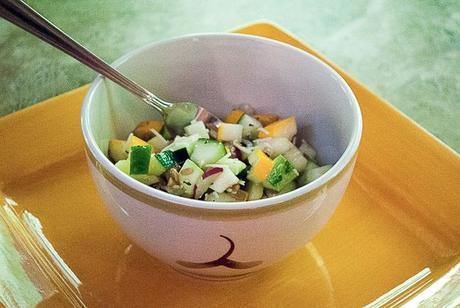 Chopped Salad With Colorful Squashes In A Honey Garlic Vinaigrette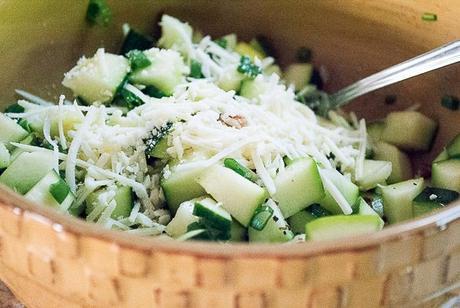 Zucchini Salad With Pecans And A Sweet And Lemony Vinaigrette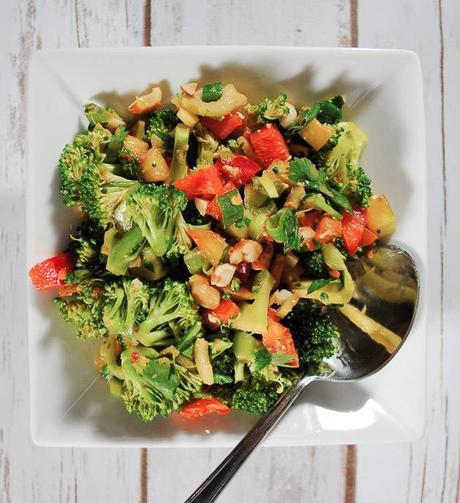 Thai Chopped Broccoli Salad With Bell Peppers, Cilantro And Peanut Sauce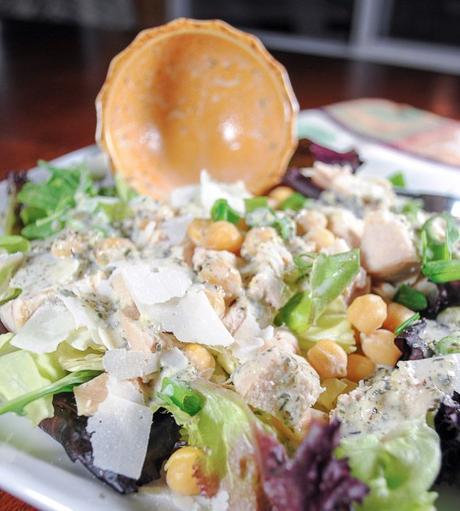 Chopped Salad With Chickpeas, Zucchini, Tomatoes And Feta Cheese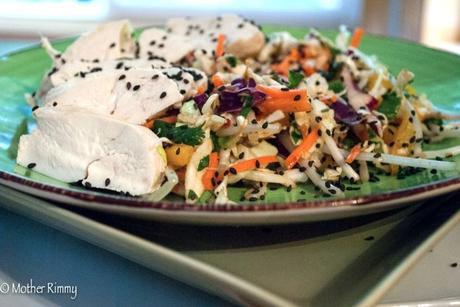 Asian Cabbage Salad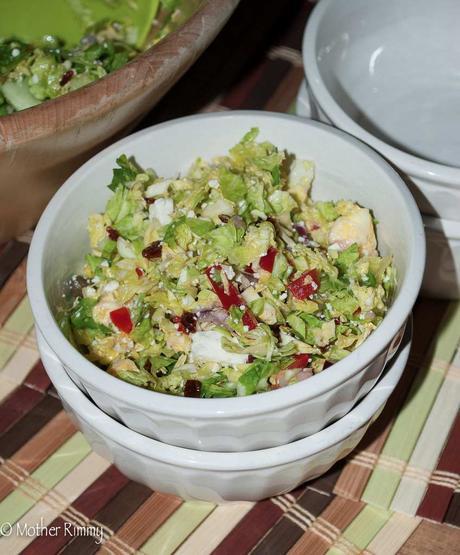 Mediterranean Shredded Brussels Sprouts Salad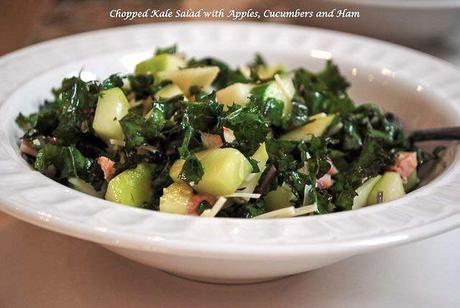 Apple and Kale Salad with Cucumbers and Ham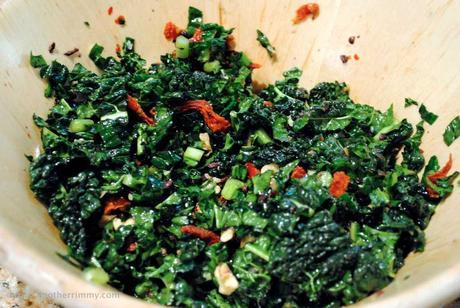 Massaged Kale And Sun Dried Tomato Salad With Crunchy Walnuts
Before I leave you for today, I have news!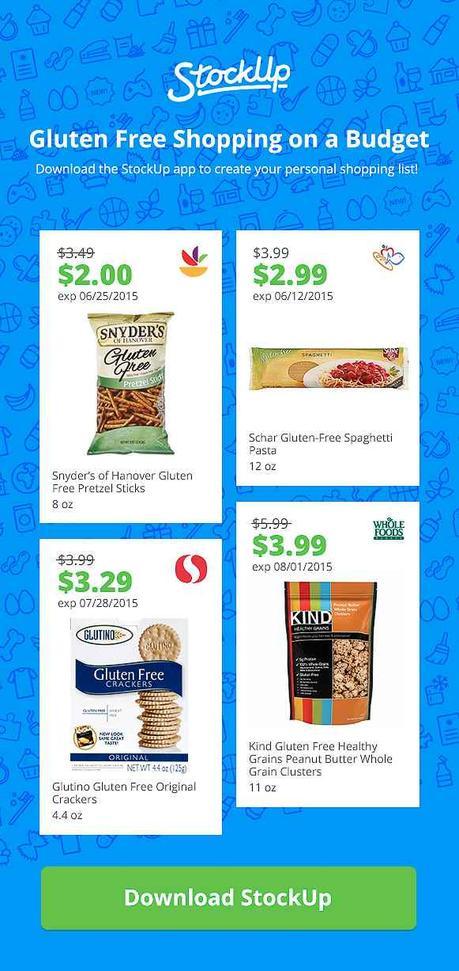 I've teamed up to share my recipes with StockUp , an app for iOS or Android phones that allows you to shop locally for the best prices you can find for items like diapers, to your favorite brand of coffee.
StockUp is a free app founded by Neil Kataria, whose passion is to "to help consumers know the price of everything, everywhere." With a young family, he was surprised by vast differences in prices for products from store to store, so he's developed an app that allows you to search for the best prices around.
You can't go wrong giving this app a try when grocery prices can definitely make a dent in your budget.
That's all for today folks! I've been more than wordy, so I'm off to read a book. It's 9:00 pm here in Seattle, and I'm done in for today.
Have a terrific week!