Majorca travel guide by guest blogger Lewis White
We've all heard of sunny Spain's most popular island and a good few of us have had the pleasure of going there. But for those who haven't, how much do we really know about this Mediterranean treasure? If you're planning a holiday to Majorca, you'll be spoilt for choice in places to stay. 
With the island's diversity and its wide range of visitors, deciding exactly where to stay in Majorca will be a burning question. Here I give you a mini Majorca travel guide, a lowdown on the top five must stay places on the island. 
Where to stay in Majorca:
Palma City
Palma city has everything a great European city should have, beautiful architecture, cosmopolitan bars, and paved promenades for romantic walks. Palma City is the place to be, and is still somewhat under visited by the city break crowd, allowing you to discover this Balearic gem all by yourself.
The city is an architectural feast, showcasing not only some of the most stunning buildings in Spain but also revealing the rich and cultured history of the island. From the majestic Gothic Cathedral to the winding labyrinth of the Arab quarter, the streets are quite literally paved with history.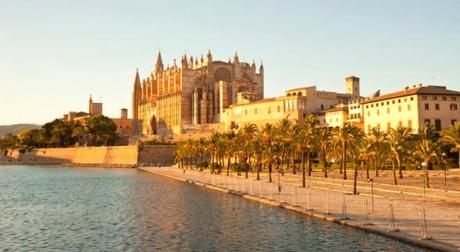 Visitors to Palma city can enjoy the old town by foot before heading to bohemian La Llonja to enjoy fine wines and delicious cocktails in one of the many trendy bars and restaurants. Needless to say Palma City has proven to be one of the most charismatic destinations of recent times and would make an ideal city break for a couple seeking winding medieval streets and romantic restaurants.
Magaluf
After the long, cold English winterm what more could you want than to dust off your costume, grab a fistful of your nearest and dearest and hit the restless resort where the sun never rises and the fun never stops.
So if you're a bit of a party fiend and you're wondering where to stay in Majorca, ponder no more.  Magaluf is the party capital; every Majorca travel guide and handbook will tell you so and they aren't wrong.
But Magaluf isn't just about the nocturnal circuit with an impressive strip of bars. In the daytime there's miles of beautiful white sandy beaches and water parks to ensure the fun in the sun never ceases.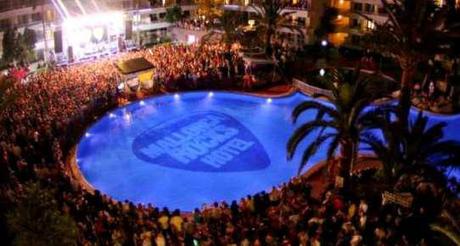 Mallorca Rocks also resides in Magaluf and is the resort's premier destination for taking part in a group holiday. Holidays to Magaluf are the epitome of the modern day group holiday.
Alcudia
Alcudia is one of those towns that quite simply, has something for everyone. Perfect for families, Alcudia offers a stunning five mile beach, charming harbor and fascinating nature park. Those with children can enjoy a day at the beach simultaneously with a walk around the historic roman center without needing to stray too far from the hotel.
Kids and adults alike will enjoy this delightful resort with its local restaurants, thrilling water park and friendly, relaxed atmosphere.
Puerto Pollensa
For those wanting to relax, look no further than the magnificent Pureto Pollensa. Situated behind the Tramuntana Mountains and boasting a secluded sandy beach. This town is something to see.
Once a quiet fishing village, the pace has changed very little since holiday makers started visiting this relaxed and picturesque spot. Here you are free to wander the afternoon away whilst sampling some of the finest cuisine the island has to offer.
This location remains one of the most romantic, relaxed and scenic parts of Mallorca. Those who visit once will return time and again.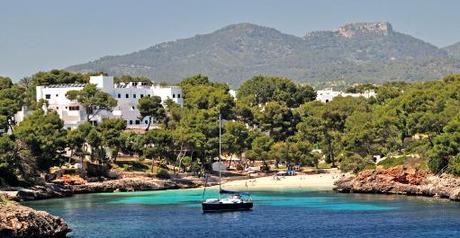 Palma Nova
Were there ever three more beautiful words in the English language than sun, sea and sand? Palma Nova is the ultimate in summer holidays. The proud neighbor of Magaluf, this south west resort boasts the best of the crystal clear seas, crazy golf courses and family restaurants. Catering for a variety of tastes, you can choose between traditional English, themed world cuisine or local Spanish. No matter if you're visiting as a family, a couple, or a group of eight needing to blow of some steam, you won't be short of entertainment in Palma Nova.
About the Author:

Lewis is 22 and works as a travel writer for Lowcostholidays.com. He enjoys traveling but also staying close to home (with his University residence of Bournemouth listed as one of his favorite places to visit).
He also enjoys city breaks and his top European travel destinations include Barcelona and Paris!