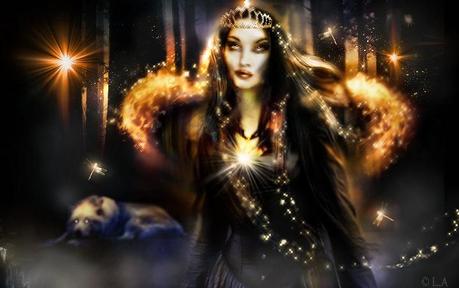 http://fc00.deviantart.net/fs70/f/2013/088/9/d/wolf_princess_by_l_a_addams
Pick me up and send me away
Take me to Wolf, take me today
I need his touch.  It soothes and heals
His soul is needed to break the seal
No one else can help, I am in great need.
My soul needs repaired for my will to proceed
Without him I am wounded, my world upside down
His soul is mine and mine is his
Torn apart, the pain of a broken heart
Nothing can harm me, with the wolf by my side
Majestic he is, my spirit guide
He talks to the moon, he speaks to the wind
Our spirits dance, he is my twin
We speak the same language
We share the same thoughts
His heart may be broken, his soul incomplete
We share the same pain.  When will it end?
I am fighting so hard. Lord, my body please mend.
A wave of your hand, the feel of your breath
Full of healing power, My prayer please accept
Renee Robinson