Paediatricians worldwide opine that mother's milk is the best food for a new-born baby. When your baby reaches the age of six months, you can start including other foods in his or her diet. Avoid feeding your baby jarred foods bought from a store. Your baby is too young to have them. Nothing can be healthier and more nutritious than homemade baby food. Preparing baby food at home is easy as most of the ingredients are already at the kitchen. Other than fresh vegetables, you need the following to cook delicious food at home for your baby: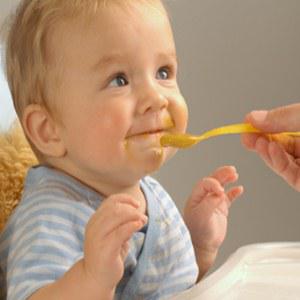 Steamer;
Food processor or blender; and
Masher or fork.
It is of utmost importance to prepare baby food maintaining safety and hygiene. Make sure that you wash your hands are clean. All the kitchen equipments should be thoroughly cleaned. Rinse the utensils well in hot water. Check if there is any residue of food particles left in the utensils. Do not forget to wash the cutting boards after every use.
Do not refrigerate homemade baby food for a long period. Pureed foods should be fed within a day or two. Vegetables and fruits can be stored in refrigerator for maximum 3 days but not more than that. Store frozen food items in airtight containers and use them within 1 month.
According to paediatricians, salt, sugar and strong spices should not be added to baby food for babies less than 1 year of age. Canned vegetables are unhealthy for babies as they contain high amount of sodium and other additives. Oranges, pineapples and tangerines are highly acidic fruits. They can affect the tender digestive system of a baby less than 1 year of age. Egg whites can cause allergy to your six month old baby while cooked egg yolks are just fine.
In this way you can maintain hygiene and safety when your cook, healthy, nutritious and delicious baby food at home.