I've had such a wonderful response to the photos I shared from spring trips to Texas and Tennessee that I thought I'd share some of my photos from my trip to the Delaware Water Gap in Pennsylvania and Maine from last month.
I actually spent more time photographing landscapes than flowers on this trip – something about finding lots of peaceful landscapes and not many wildflowers to photograph . . .
We stopped at the Delaware Water Gap National Recreation Area in Pennsylvania to photograph one of my favorite waterfalls – Factory Falls. We also spent some time photographing at Dingman's Creek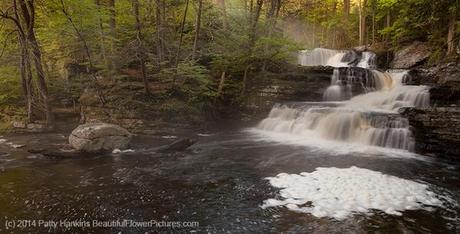 Factory Falls © 2014 Patty Hankins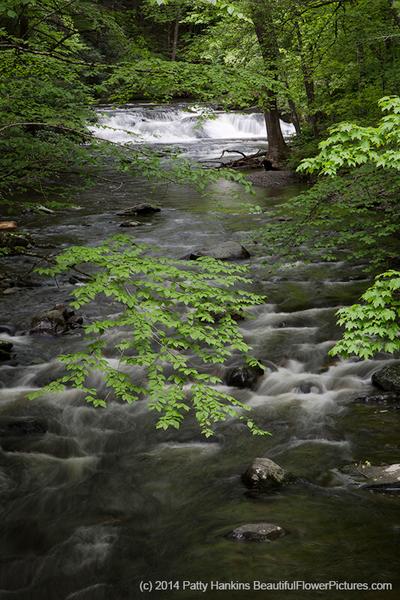 Dingman's Creek © 2014 Patty Hankins
Once we got to Maine, our first stop was at the Coastal Maine Botanical Garden in Boothbay, Maine. I'd visited there a few years ago – shortly after it opened. Wow have there been wonderful changes in the past few years – I found wonderful wildflowers at the Gardens and the cutest fence in a children's garden I've ever seen.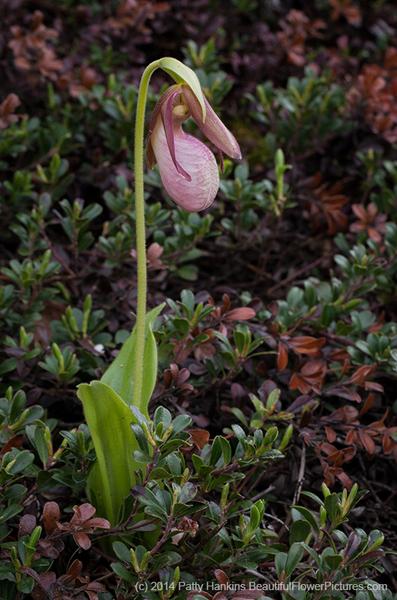 Pink Lady Slipper Among the Blueberry Bushes © 2014 Patty Hankins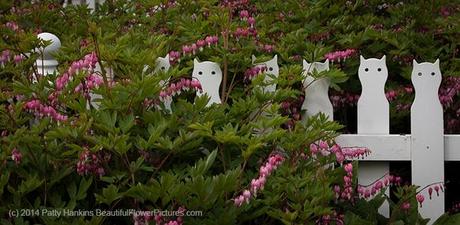 Best Garden Fence Ever! © 2014 Patty Hankins
Our final stop on the trip was at Acadia National Park. I'd hoped to spend several days photographing wildflowers but due to the long winter, not much was blooming. Instead I spent time hiking and photographing along the carriage roads and the rocky shores.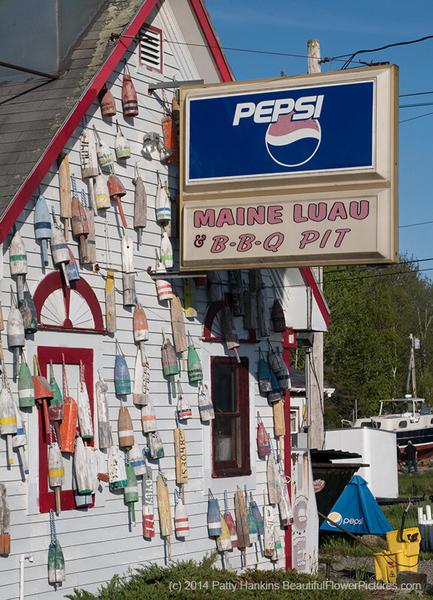 Lobster Pound & BBQ Pit © 2014 Patty Hankins
As you can see – we had a wonderful trip, spent time in beautiful places and took some great photographs. I'm already planning my next photo trip – I'm heading to Washington State in August . . .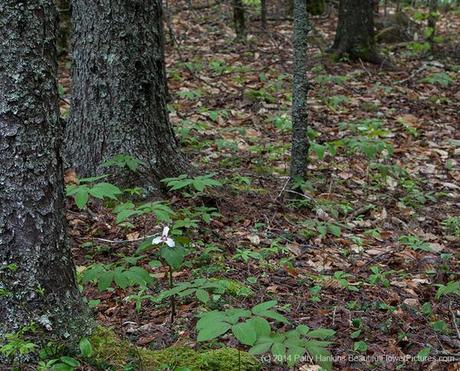 Painted Trillium in the Woods © 2014 Patty Hankins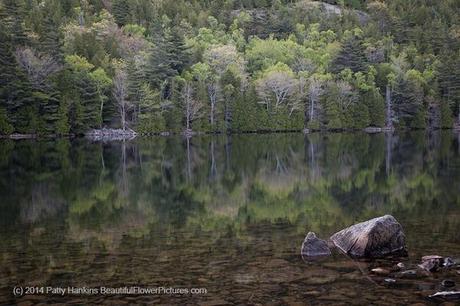 Bubble Pond Reflections © 2014 Patty Hankins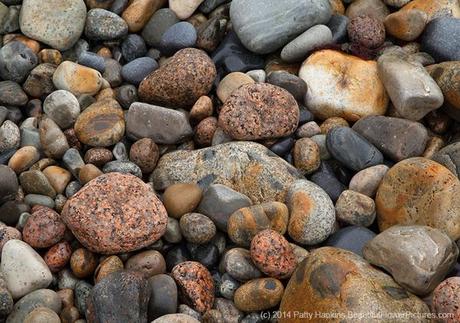 Rocks on the Shore © 2014 Patty Hankins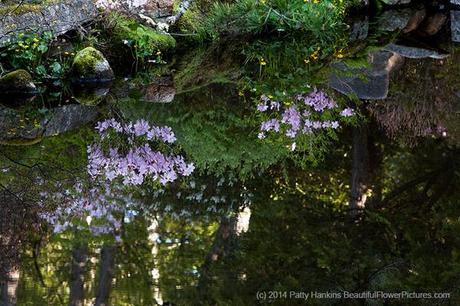 Azaleas Reflections at Asticou Azalea Gardens © 2014 Patty Hankins
I can't end this article without sharing a photo of what may be the perfect restaurant for Bill and I to eat at – since he love BBQ and I love Lobster Pounds – the Maine Luau and BBQ Pit – a combination BBQ joint and Lobster Pound outside of Bar Harbor.