This past fall we had a chance to sit down and have the very talented Madeline Merlo to cut a couple songs for our Mason Jar Sessions. Here is the 2nd of those songs, her current single Whatcha Wanna Do About It. My personal favourite of the two. Crank it up!
Corey Kelly / @CoreyKelly76
Also head over and follow our Mason Jar Account... @MasonJarConf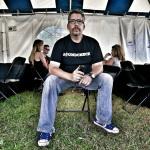 Well if your reading this you must really be bored... So I was born and raised in a small town and have a thirst for good Canadian Whiskey and amazing Country Music.