I ventured into the territory of MAC eye shadows pretty recently and the first one I bought was Sable, a bronzy plummy brown color in a Frost finish. I was looking for something that's not too striking, can be worn to work and a shade that is flexible enough to be paired with a lot of colors and Sable seemed the perfect choice.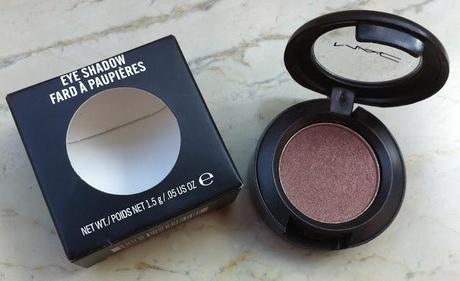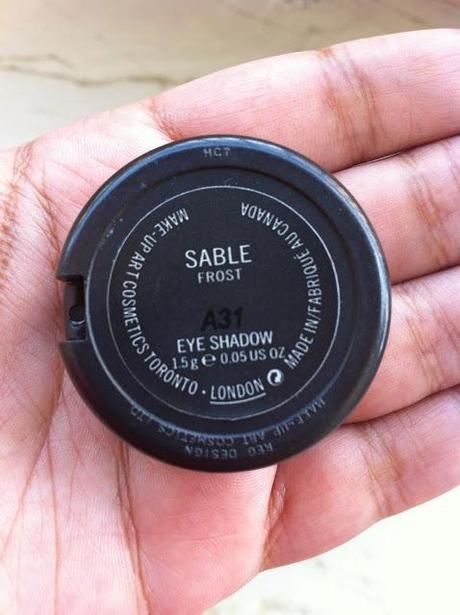 The frost finish gives a light shimmery effect to the eyes though it looks a lot lighter on the eyes than it does in the pan. Since this is a frost, the pigmentation is not too intense so I do need to layer it on the lids a couple of times to get the true color but this is a really good shade if you want to go in for something 'safe'.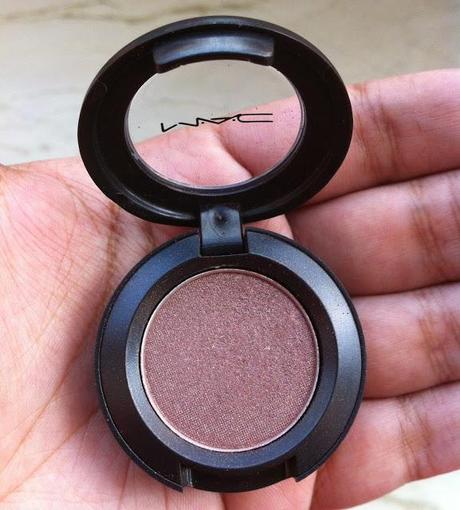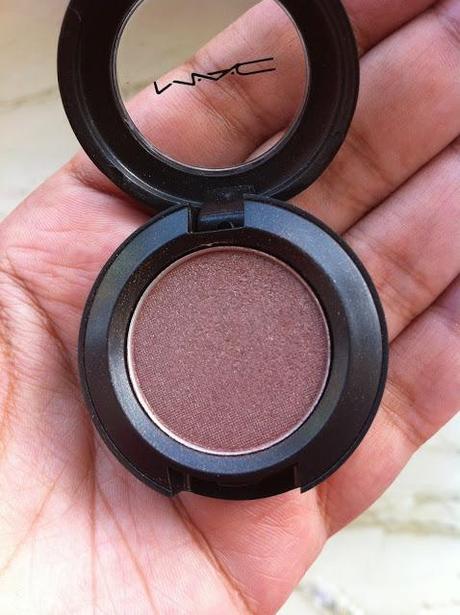 The texture is super smooth, blends easily, zero fall out and stays on my lids a good 8-9 hours without fading. I don't use a primer since I don't have oily lids but even if you do, you will not be disappointed by the wear time of this shade.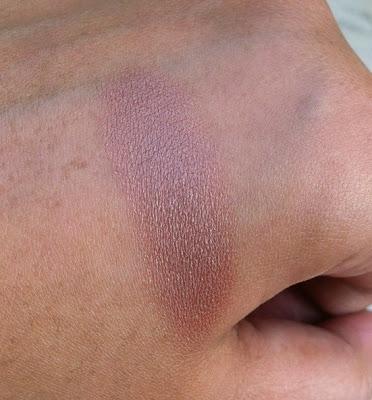 Sable is probably one of MAC's oldest and most popular neutral shade and one that looks good on all complexions. You can wear it as an all over lid color, as a crease color, pair it with practically anything. You are sure to get a ton of mileage out of Sable. I bought it from strawberrynet when they were stocking a lot of MAC's shades but you can get it at any MAC store. Think the refill costs Rs 720 and the full pan Rs 900. Pretty expensive but totally worth the money!
What is your favorite MAC eye shadow?