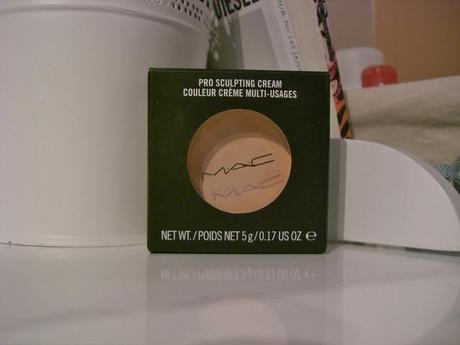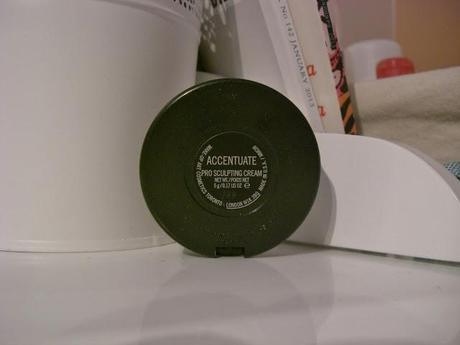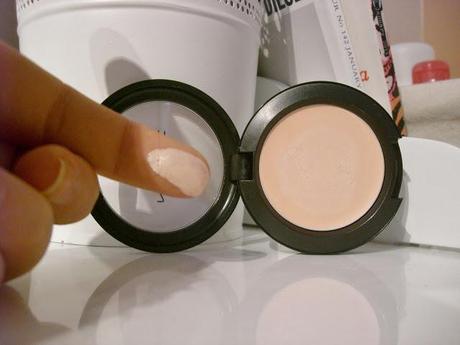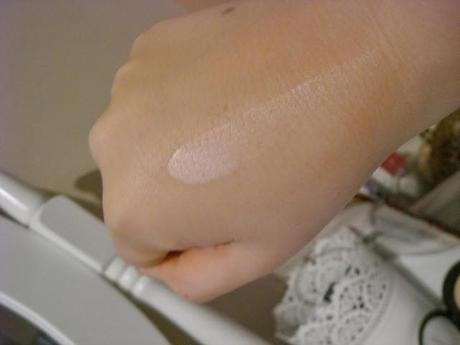 MAC Pro Sculpting Cream - Accentuate £17.50
Going to be honest I'm not a huge MAC convert - I've never enjoyed the store experience and a few products I've tried from them have been quite disappointing for their price tag. That mixed with the fact there isn't a single MAC counter in the whole of Southampton leaves me with little knowledge about most of their products overall and I often don't get the hype. The only thing I've been completely sold on is their lipsticks I'd have them all if I could... anyway ...  
The MAC pro sculpting cream is a cream to powder formula designed for sculpting and shaping the key features of your face. All of the shades in the range are neutral and go from this very light shade for highlighting into much deeper browns for contouring on a range of skin tones. I actually love this product and I'm so surprised to find it within the discontinued section on the MAC website. It's so so soft and is perfect for adding a really natural highlight to cheek bones and eyebrows. I so wish I'd picked up naturally defined or pure sculpture for contouring too as it blends effortlessly. I've worn it every single day since I bought it and it's absolutely perfect for picking up my cheekbones when I don't want an overly shimmery look. It also works really well with cream blushers as the two blend in so well. I really can't sing it's praises enough it is a welcome addition to my every day make-up routine and I will now be trying to get my mitts on one of the contouring shades before they disappear forever.